'A mountain out of a molehill' - Grosjean defends poor form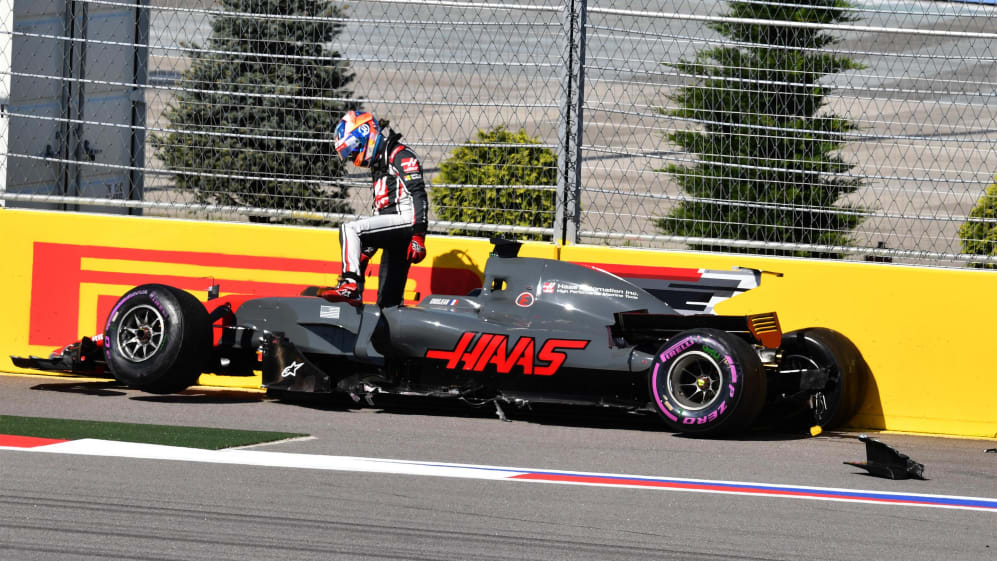 "I think you're making a big mountain out of a molehill". Romain Grosjean gave a firm response when quizzed on his poor run of form with Haas – a streak which has seen him score no points this season and crash out of the last two Grands Prix…
The under-pressure driver has failed to secure a top-ten finish in the first five races of the season for the first time in his Formula 1 career and sits bottom of the standings with Williams' Sergey Sirotkin.
The spotlight is shining even brighter on the Frenchman given he has a car more than capable of challenging at the front end of the midfield pack - as evidenced by team mate Kevin Magnussen, who has secured three top-ten finishes this year.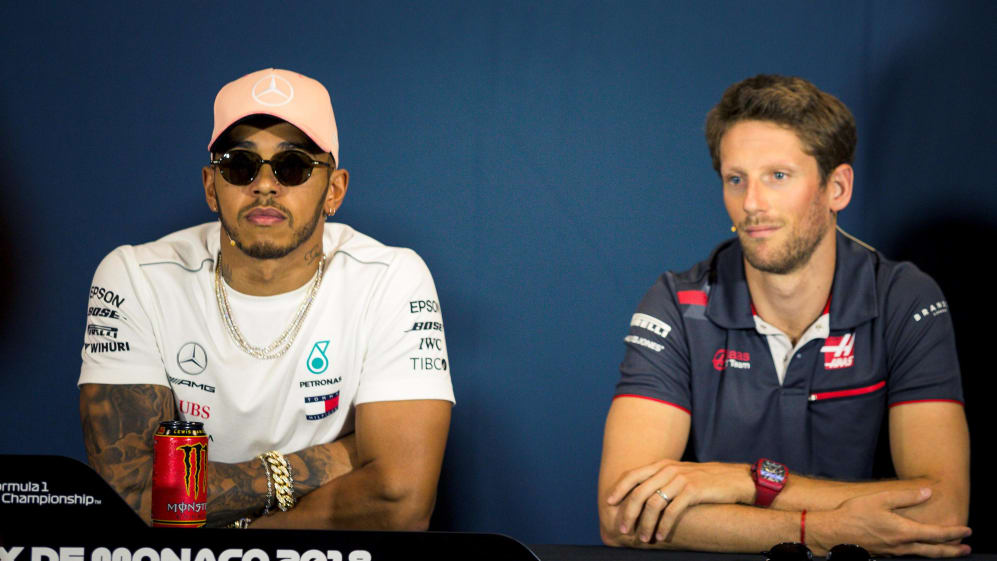 Yes, I don't have any points on the board but I'm not too worried
But despite his recent performances - his latest DNF in Spain saw him take Renault's Nico Hulkenberg and Toro Rosso's Pierre Gasly with him, while in Azerbaijan he crashed behind the Safety Car – he has no doubt that his luck will change soon.
When asked about his bad run, Grosjean - who is out of contract at the end of the season - replied: "I think you're making a big mountain out of a molehill. The last few races didn't go quite to plan - but sometimes you go through tough times.
"I think in Barcelona it was unfortunate that I lost the rear end to avoid contact with my team mate (Magnussen) - and that was it.
"The performance is there, the car is doing great and the team is doing an amazing job. Yes, I don't have any points on the board but I'm not too worried."
For Haas to challenge for fourth in the championship, they'll need Grosjean to start picking up points soon. They trail Renault, who currently lead that race, by 21 points but are beginning to build momentum heading into this weekend's Monaco Grand Prix.
And Grosjean, who has demonstrated Haas's qualifying pace by reaching Q3 three times this season, is happy with the development going on behind the scenes.
"I think it's getting better and better. In qualifying, very often we have been in front of the midfield. It's super tight. It's getting there. We are working well. It should be quite nice here and hopefully the next update coming it will be quite competitive."
Grosjean has twice finished in the points in Monaco, finishing eighth both last year and in 2014.
VIDEO: Grosjean crashes out on Lap 1 in Spain