Interview
'A proving ground for F1' – Pat Symonds on F2's adoption of 18-inch tyres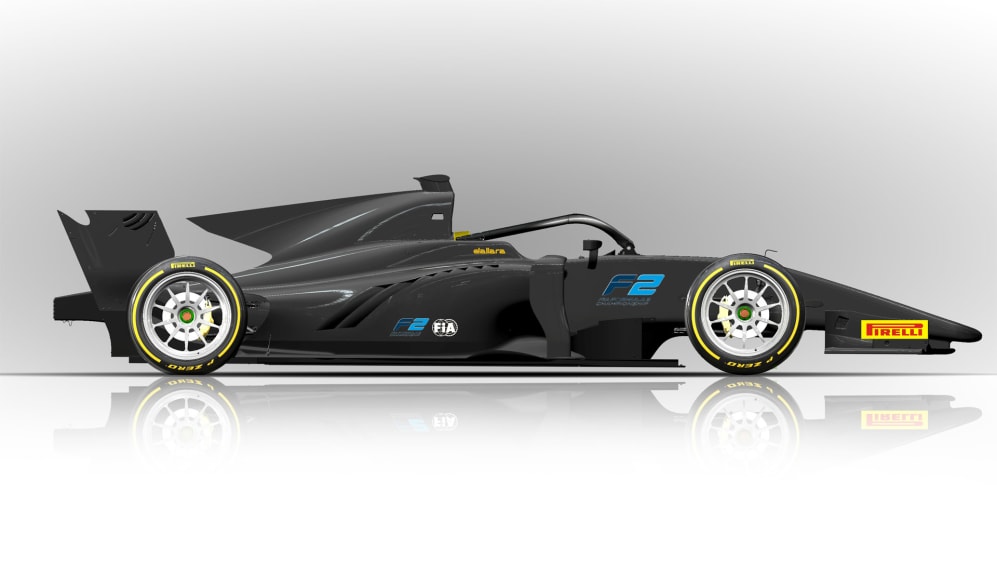 Starting next year, Formula 2 will race on 18-inch wheels. And as F1's Chief Technical Officer, Motorsports Division, Pat Symonds, explains in our Q&A below, testing in F2 will not only turn the feeder series into a proving ground for technology as well as drivers – it will also help pave the way for closer racing in Formula 1 when the pinnacle of motorsport moves to the larger wheels in 2021.
It was announced today that Formula 2 is to race on 18-inch wheels in 2020. How does that dovetail with F1's adoption of the larger size in 2021 and what do you hope to learn next year?
Pat Symonds: Formula 2 is a feeder series for drivers and it's rather nice to also see it also being used as a feeder series for technology. The challenge of producing a completely new design of tyre to work with an 18-inch rim is a big one, and in Formula 1 it's even bigger, because the loads and speeds are so incredibly high. And while I don't think anyone would say that it's easy in Formula 2 either, it is at least easier, because the loads and speeds are obviously lower.
F2 provides a great proving ground for F1 in 2021 and it shows the synergy Formula 3 has with Formula 2, and they both have with Formula 1, and how that close relationship goes beyond just driver development.
What kind of impact do those 'incredibly high' loads and speeds have?
PS: With the rims themselves, I don't think there is anything particularly complex involved. It should be fairly straightforward to understand how the loads and speeds will affect those.
Tyres, however, are a different matter. They're a viscoelastic medium and they behave in quite complex ways. With the high sidewalls of the current tyres an awful lot of energy is absorbed by those sidewalls, and you can get away with a lot. However, with the lower sidewalls of the 18-inch tyres you will not be able to get away with as much. The loads will be high, the way you use the tyres will be considerably different, there will be less compliance in the tyres, and suspension designers are going to have to rethink things. There is a lot of work to do for everyone.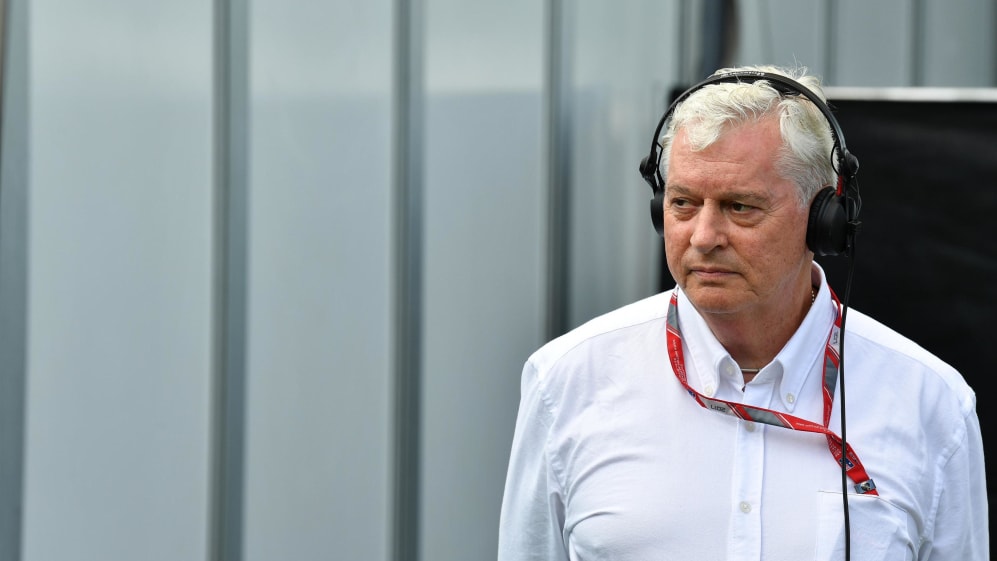 What is it likely to mean in terms of the construction and compounds teams and drivers are used to dealing with?
PS: In terms of compounds, what's probably more significant is that in 2021 Formula 1 is doing away with tyre blankets. At the moment in Formula 1 we have compounds that work when they're hot, and they work across a very narrow range. In Formula 2, of course, they don't use tyres blankets and their tyres have to work over a much greater range. So in 2021, in addition to developing the structure of the tyre for an 18-inch wheel, we also have to develop the compounds that will work through this much greater operating range.
They have to start reasonably cold and at reasonably low pressures. They have to be robust at those low pressures and then, as the tyres heat up through the intense work that is done in a Formula 1 car, the pressures will come up. We don't want to lose too much performance as those pressure come up, but equally we don't want the compounds overheating. It's a quite a challenge Pirelli have for 2021.
So how important is it to have this season of Formula 2 racing on 18-inch wheels?
PS: I hesitate to use the word important. I think it is desirable. If the opportunity did not exist, I believe Pirelli are more than capable of doing it but it is certainly a good stepping-stone along the way.
In terms of other testing happening, it has already started. The first thing being done is work on some of the compounds that might be used. That is still using the existing 13-inch wheels, but using compounds that work without blankets. Then, in the latter part of the year, probably from September, there will be F1 cars running in private tyres tests on 18-inch wheels. Those tests will continue throughout 2020 and they will work in parallel with what is happening in F2 so that we arrive at a satisfactory outcome for 2021.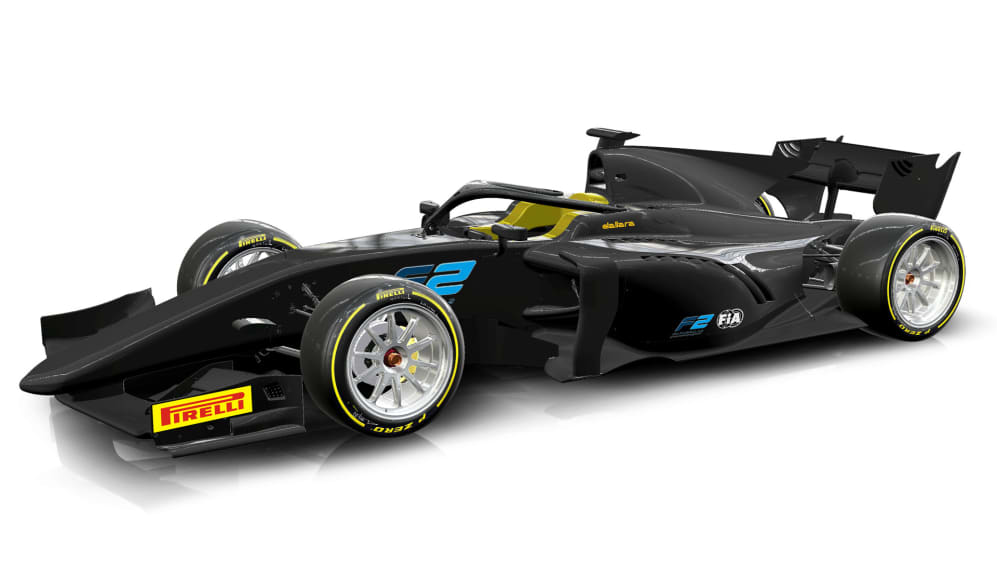 For drivers, will it feel a lot different, or is that still something of an unknown?
PS: The fact that the tyre is on an 18-inch rim rather than a 13-inch one probably won't feel too much different. One hopes that the tyre is a bit more responsive and that it reacts to steering inputs and things like that a bit more precisely. In terms of the compliance, although the tyre itself will be stiffer, the suspension will probably have a bit more movement in it, so I think things like ride will essentially feel the same.
Again, what is interesting is the lack of blankets. A few drivers I've spoken with over the past year or so – some of whom have driven both with blankets and without – were quite excited at the idea of driving without blankets. For example, I spoke to Fernando Alonso after he drove the Indy car, and he said one of the good things there was not having blankets. He said it's a driver skill that needs to be learned and that the better drivers will come out on top. So he was very much in favour of getting rid of blankets.
From a fan's point of view, I think it will be great to know that when a car comes out of the pits and a driver comes up side-by-side with a rival on track, that it's not a foregone conclusion his new tyres will be the better thing to have over the next lap, as he's got to spend a lap getting them working. I'm hoping that we'll see a little bit more battling on track as people with worn tyres are fighting with people with newer but cooler tyres.
Finally, do you think the drivers who might graduate from F2 to Formula 1 for 2021 will have an advantage?
PS: Yes, I think they probably will. For the Formula 1 guys I think it will be some time since they've driven a car with cold tyres, so the rookies may actually have an advantage – and that will be fun to watch.