A rivalry with Red Bull would be 'epic' – Hamilton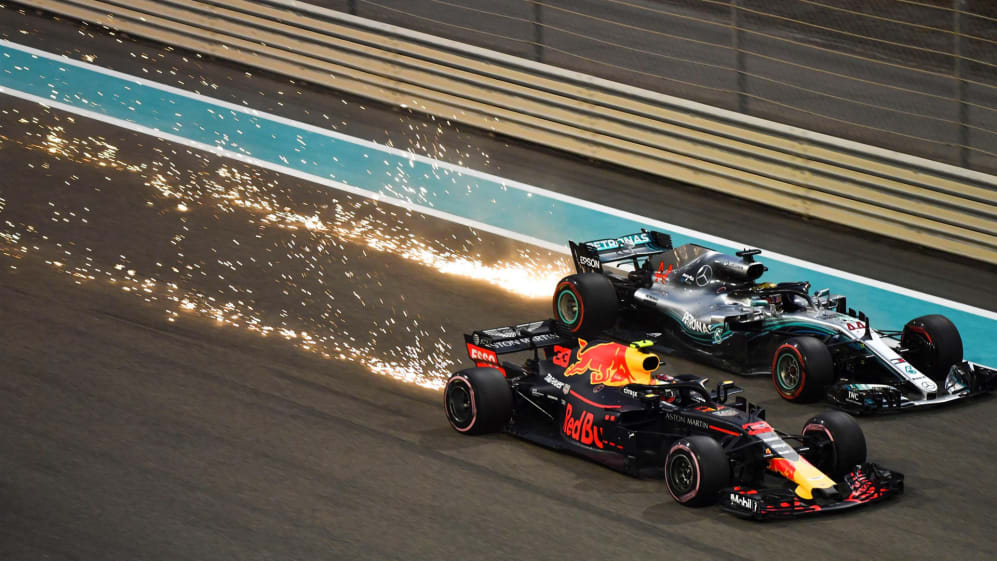 The possibility of a three-way title battle this season has got Lewis Hamilton licking his lips. The Mercedes star got the better of Ferrari's Sebastian Vettel in 2018, clinching his fifth world title in emphatic fashion, and although he is tipping his German rival to mount another challenge in 2019, he believes Honda-powered Red Bull could be up there too…
Red Bull are preparing for a new era, having ended their 12-year relationship with Renault in favour of using Honda power for the next two seasons, their decision seemingly helped by the fact that the Japanese manufacturer showed signs of improvements with junior team Toro Rosso last term.
Red Bull's last campaign was hindered by reliability issues, the team winning just four Grands Prix and failing to consistently challenge Mercedes and Ferrari - but Hamilton believes a potentially 'epic' battle is on the horizon if the Milton Keynes squad can produce a competitive package this year.
"I would imagine it's going to be Sebastian (as my main rival), and Valtteri (Bottas) alongside me, but will Red Bull… they've got a great car, and they were very strong at the end of the year," said Hamilton.
"They've got a new engine next year. Will it be able to compete with ours? I hope so, because that would be epic if Red Bull could really start to mingle with us a bit more, weekend in, weekend out.
"They've got to obviously improve on their reliability which has been a big downfall for them this year. So there's lots of areas, but I really wish them all the best - and we are down for the competition that's for sure."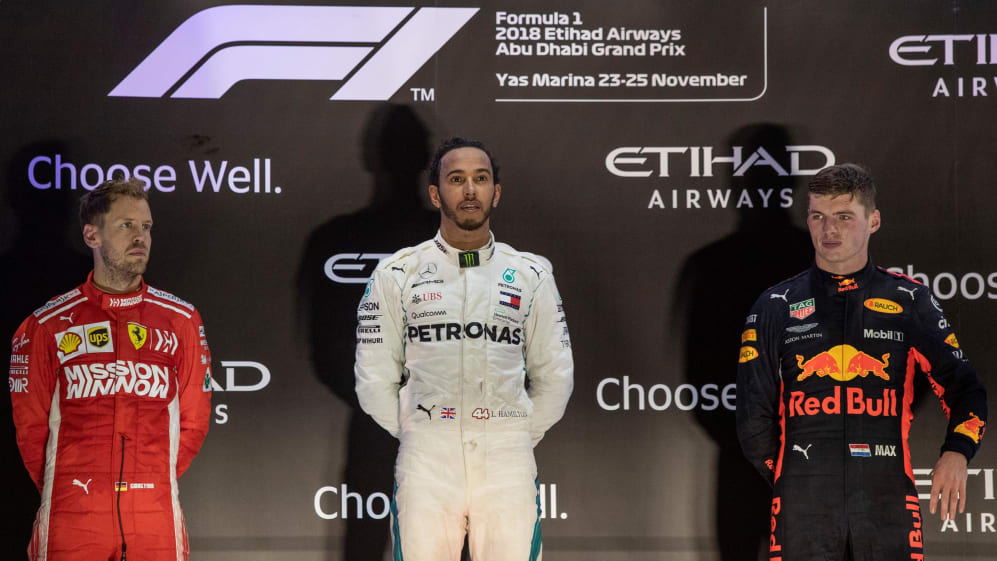 While 2018 proved to be another missed opportunity for Red Bull and Ferrari, Mercedes got the best out of their challenger to claim a fifth successive double world championship, with Hamilton winning the drivers' title for the fourth time in five years.
And the British star doesn't put his recent success down to any one individual factor, instead insisting that his confidence has blossomed as he gets older.
"I don't think it's been a year of particularly one thing being learnt," he added. "As I've grown, I've understood myself more and more, I'm able to centre myself and censor things and balance things better, which you get with experience, as you make mistakes you learn from them.
"And I've just been able to be a better me all year long and that's never going to stop, I'm going to continue trying to work on that and try to work on the output, on the energy that I'm projecting to people, my commitment to all the different things that I have."
So, with Hamilton and Vettel set to lock horns again, an eager Charles Leclerc desperate to impress with Ferrari, and both Max Verstappen and Pierre Gasly armed with a Honda-powered Red Bull, 2019 should certainly be entertaining…