Feature F1 Unlocked
A team in transition – How Alfa Romeo are balancing short-term targets with long-term planning ahead of Audi switch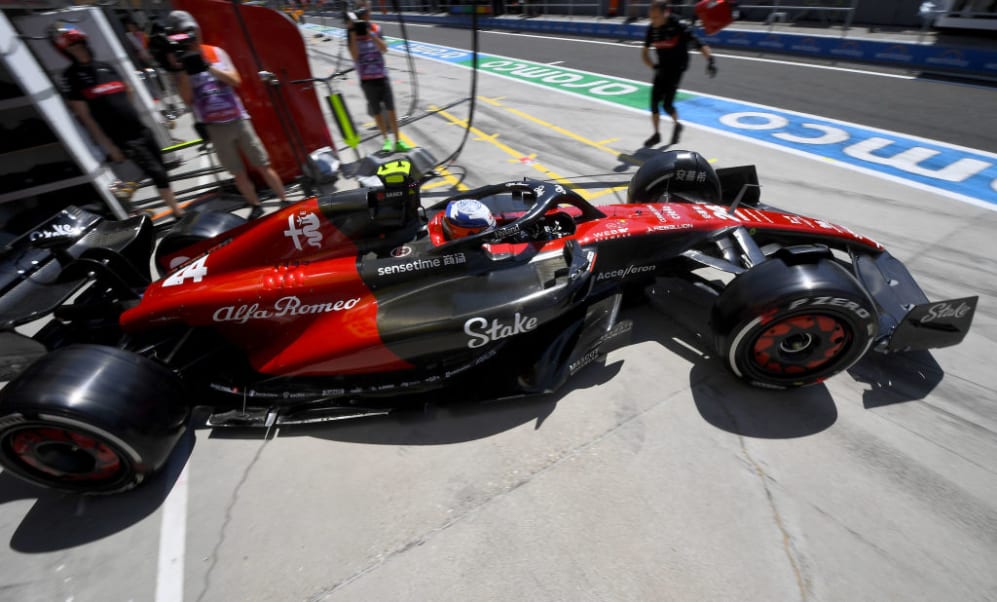 Sixth place in last year's constructors' championship was the Sauber-run Alfa Romeo team's best result for a decade and raised hopes of continued progression ahead of Audi's arrival in 2026 when they will become a works operation. But that hasn't transpired this year, with the Swiss team down in ninth and struggling to get on terms with their midfield rivals.
They've scored in four races, one more than rivals Williams and Haas but they have been lower scores, leaving them two points adrift of the duo. The C43 has had a few peaks over one lap, with Zhou qualifying a superb fifth in Hungary, but it has largely been erratic. On Sunday afternoons, their long run pace hasn't been consistent enough, in part because they haven't been able to keep up with their rivals in the development race, or they've made too many mistakes, either operationally or with regards to production.
READ MORE > HALF TERM REPORT: Alfa Romeo – Where do they stand after dropping down the pecking order in 2023?
2023 struggles
"The first part of the season, the performance of our team was not so good," admits Team Representative Alessandro Alunni Bravi when we chat in the team's paddock hospitality unit. "We cannot compare last year to this year, the championship is much more competitive.
"In two tenths, you can have eight cars. If you can find this extra performance, you can be ahead. If you make some mistake or you do not execute well, you are at the back. Upgrades trigger a lot of differences.
"We introduced an upgrade in Monaco, which allowed us to score in Spain and Canada. It is important to have continued development, to bring upgrades that can improve the performance."
The upgrade brought to Silverstone – which included tweaks to the floor, plus rear suspension covers and rear brake ducts – has not delivered as much performance as hoped with rivals including McLaren and Williams making bigger steps with their new parts.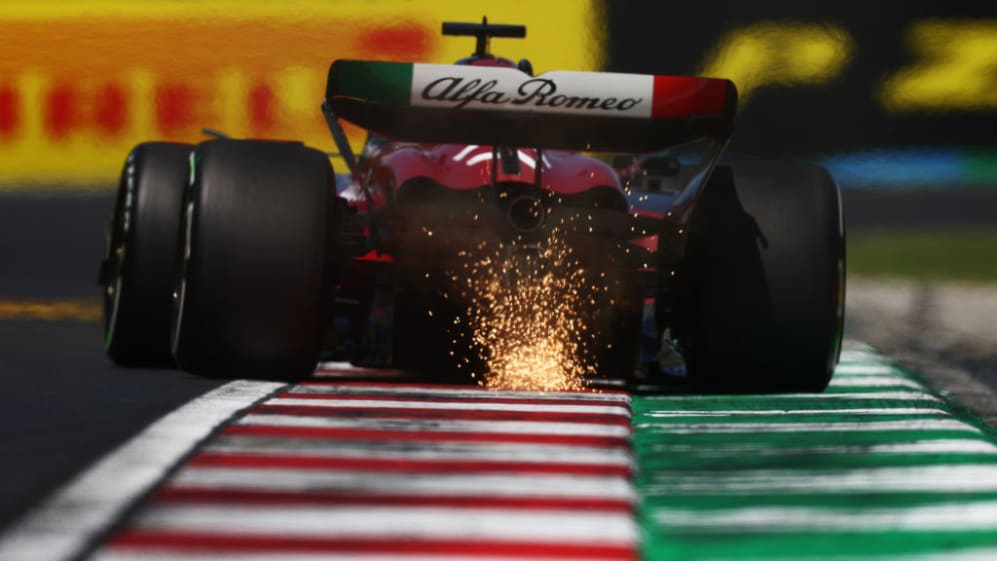 There's more to come, with upgrades planned for Zandvoort and Monza plus a bigger package aimed at Suzuka – but these need to deliver chunks of performance if the team are to make progress in the standings.
"We won't stop," says Alunni Bravi. "To develop the car throughout the season doesn't penalise the following year's project because you learn each time you bring new parts. It helps develop the concept and project of next year's car."
READ MORE: Our writers look back on 2023 so far and predict what's to come in the second half of the season
A team in transition
This season has been something of a reality check for Sauber. They've been leapfrogged by Aston Martin and McLaren, who have far superior packages this year, with the likes of Williams and Haas doing a better job of taking their opportunities on tracks that suit their respective packages.
While they have a decent facility, with a wind tunnel that remains one of the best in F1 and a recently installed state-of-the-art simulator, there are a significant number of areas that need heavy updating after years of underinvestment.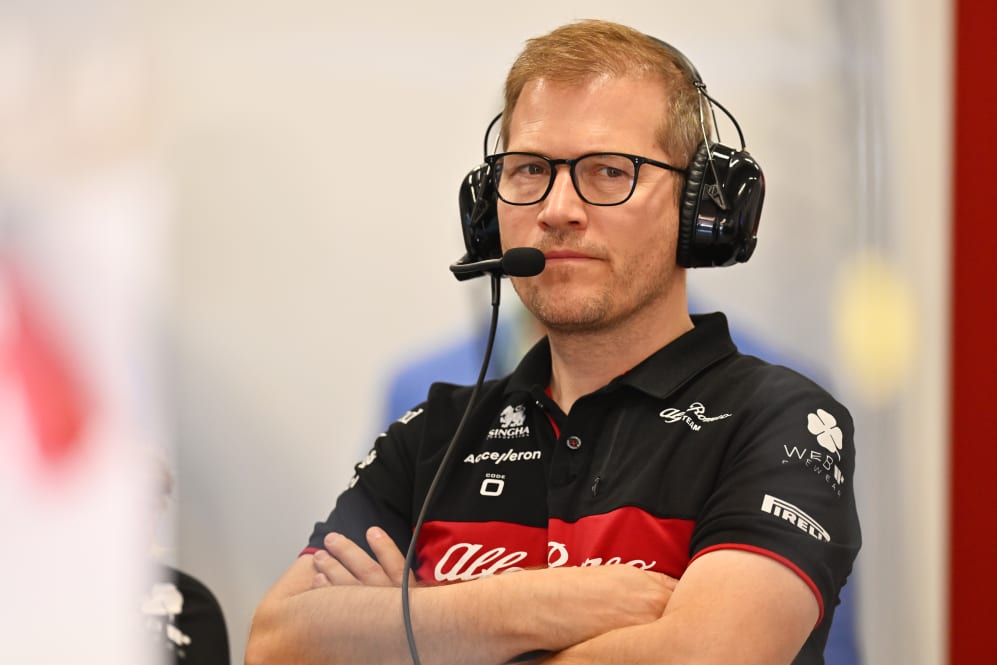 This is what new CEO Andreas Seidl is working on, the former McLaren boss spending most of his time at the factory identifying what needs work and then setting about diverting resources. This will take time, as the team have one of the smallest budgets on the grid and are operating well below the cost cap.
Alfa Romeo will leave the team at the end of the year, and while they don't contribute huge sums to the budget, those funds will need to replaced.
READ MORE: Alunni Bravi sets out main priority for Key when he joins Alfa Romeo technical team next month
Recruitment is also a huge focus. With a headcount of 550, they have a staff around half that of the top teams and several hundred fewer than their midfield rivals. James Key joins in September, having parted ways at McLaren, to head up the technical department.
In tandem with Seidl, with whom he worked at McLaren, the duo have been on a recruitment drive, attracting a host of senior staff from rival teams in positions below heads of department. If they are to compete in the medium to long term, Seidl knows they need quality staff and to boost volume.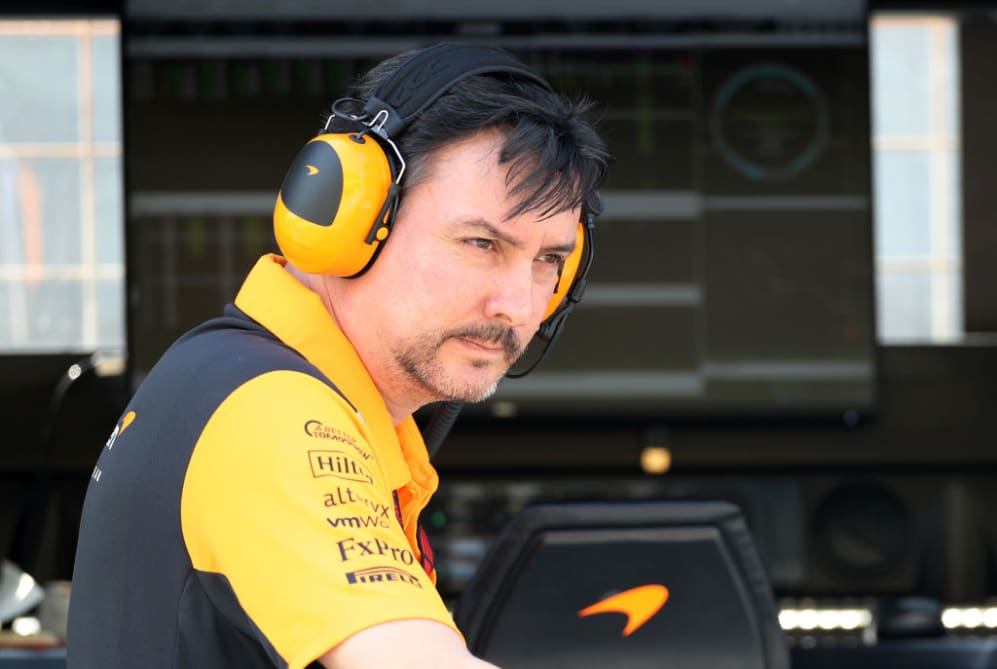 It's why this season and the next two will be something of a transition period for the team, with Seidl charged with managing the growth and improvements efficiently ahead of Audi's name being put above the door come 2026.
He has experience working with big German manufacturers, having overseen Porsche's LMP1 successes in the World Endurance Championship and Le Mans 24 Hours as well as a long stint with BMW Motorsport from 2000 and 2006.
F1 QUIZ: Name the missing team from these drivers' Formula 1 careers
It is believed Audi have given him the freedom and support to lead the project with minimal interference. If that proves to be the case, his past successes, including revitalising McLaren, puts the project in a strong position.
But that experience has also shown him that progress will take time. James Vowles has said it'll take Williams at least five years to bring the infrastructure up to standard – sources say Sauber feels it will take them around the same time, too.
Driver line-up set for stability for 2024
Regarding the drivers, it seems likely their line-up will remain unchanged for 2024, with Valtteri Bottas having a contract into next season and Zhou Guanyu in talks regarding an extension for a third campaign with the team.
"Our target is to keep both drivers in our team next year but, of course, there must be all the elements in place to have a win-win situation," said Alunni Bravi in Belgium.
READ MORE > DRIVER MARKET: Williams, Haas, Ricciardo and more – Lawrence Barretto on how the grid is shaping up for 2024
Zhou has stepped up his game this season – for the most part he's been on par with Bottas in terms of pure performance over both one-lap and race pace, and at times, has been the quicker of the two drivers. They've both scored twice, with Bottas edging the battle five points to four.
The team have been impressed by his growth and have already started talks about a renewal – but they still expect more.
"I have seen [a step] but I also want more," says Alunni Bravi. "I think there is more potential. I want to see another step from Zhou. It's difficult from outside to assess a driver's performance as it also depends on the technical package.
"But in terms of technical understanding of the car, it's always been good. But now he has a more comprehensive approach, has good dialogue in all areas with the engineers, his contribution in the simulator is becoming high level.
READ MORE > DRIVING STYLE: Zhou Guanyu reveals his style icons, his golden fashion rules – and why he needs a bigger wardrobe
"What we want, from both drivers, is consistency from one race to another. That is what we're missing. What I expect from Zhou [is] he will be consistently close to Q3 at each race, regardless of the conditions."
Zhou definitely cuts a more confident and relaxed figure this season, the Chinese racer having gained a year's worth of experience that is helping him arrive at a race weekend better prepared.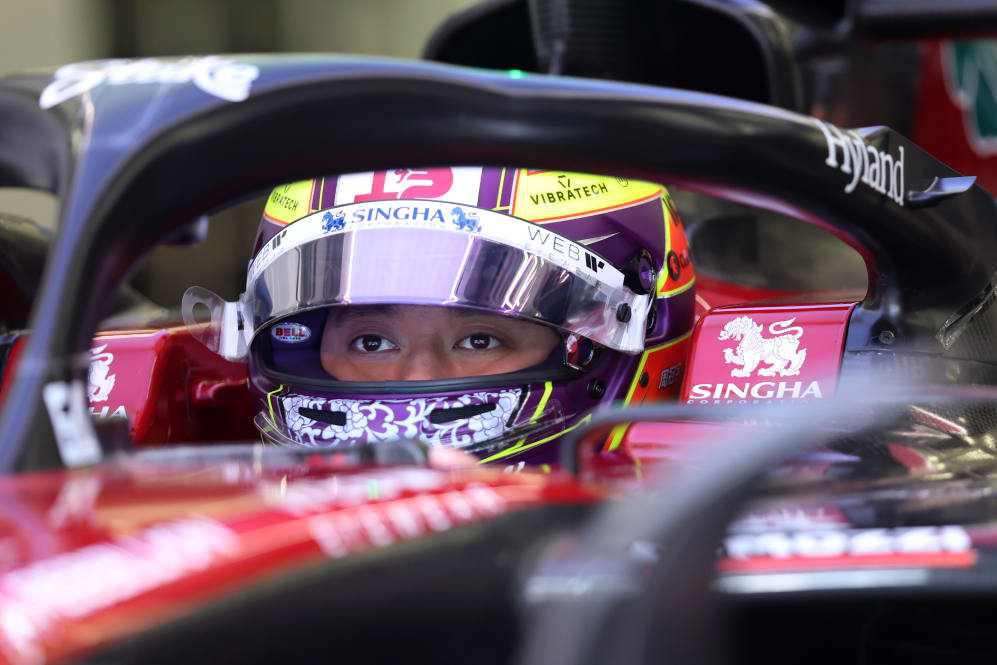 "Everything is quite new at the beginning [of your rookie season]," says Zhou. "But in your second season, when you start you feel much more involved, you have more knowledge of F1, you feel more comfortable pushing the car over one lap, pushing the tyre, controlling more your racecraft to be able to attack the target you want to hit every lap.
"There is still room for me to improve, but overall, from the first race of year, I was able to have similar pace to Valtteri. It was important for me not to go backwards."
READ MORE > HINCH'S HEROES: Our IndyCar star picks out the 5 drivers who have impressed him most so far in 2023
He adds: "This year, I was able to understand how to set the car up when I was in the sim, rather than coming to track and get the car the team think is the best but might not suit your driving style.
"There are still areas to improve but in general, the way I guide the team is more efficient and understanding what my weaknesses are."
So both Zhou and the team are very much a work in progress right now.
To read on, sign up to F1 Unlocked for free
You'll unlock this article and get access to:
Live leaderboard data
Epic experiences and rewards
Money-can't-buy competitions