Abiteboul - Baku Hulkenberg's one mistake for 2018
In a case of deja vu, Nico Hulkenberg crashed out of fifth position in Baku. But his Renault boss Cyril Abiteboul is willing to accept such an error - if it's his only one this year.
Last year, Hulkenberg hit the wall at Turn 7 and was forced to retire on lap 25, missing out on potentially bigger points in a chaotic race. This time around it was a similar situation as Hulkenberg was again running fifth and struck the wall on the exit of Turn 4, going out on lap 10.
Team mate Carlos Sainz went on to finish in fifth as Azerbaijan again produced a dramatic and unpredictable Grand Prix, and reflecting on the race, Abiteboul said it was: "50% good!
"Carlos did a good race but Nico just made a mistake. He makes one a year and last year it was here as well!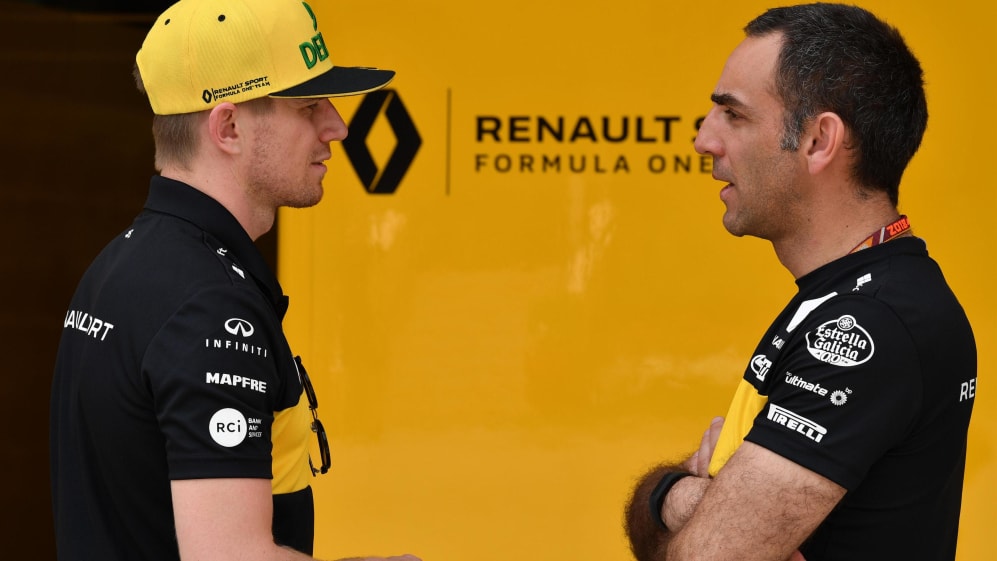 If it's his only mistake this year, he will be more than forgiven
"Nico had some misfortune, but it was his only mistake last year and if it has to be his only mistake again this year, he will be more than forgiven."
Abiteboul's lenient mood could perhaps be explained by the points return from Sainz, with the 10 scored on Sunday leaving Renault just one behind McLaren in the fight for fourth place in the constructors' championship.
"We were not sure what to expect for this race, but fifth for Carlos is a great result, our best since returning to the sport two years ago.
"We have to admit it came in exceptional circumstances, but it is very positive. Carlos drove a very mature race, managing his tyres well, and fighting with multiple cars throughout the race.
"It is very encouraging to look at how the grid has changed since last year. The gap to Red Bull, and from the Renault engine, to the rest of the field is obvious evidence of all the progress we have made and continue to make every weekend.
"Overall [it was] a very good weekend. As a team we scored another handful of points and more than McLaren, so the deficit is now very close as we head towards Europe."
Renault are also sitting pretty in the drivers' standings ahead of the next round in Spain, with Sainz moving into the top 10 - he sits in P10 - while Hulkenberg remains seventh.