Abu Dhabi to host 2019 F1 in Schools World Finals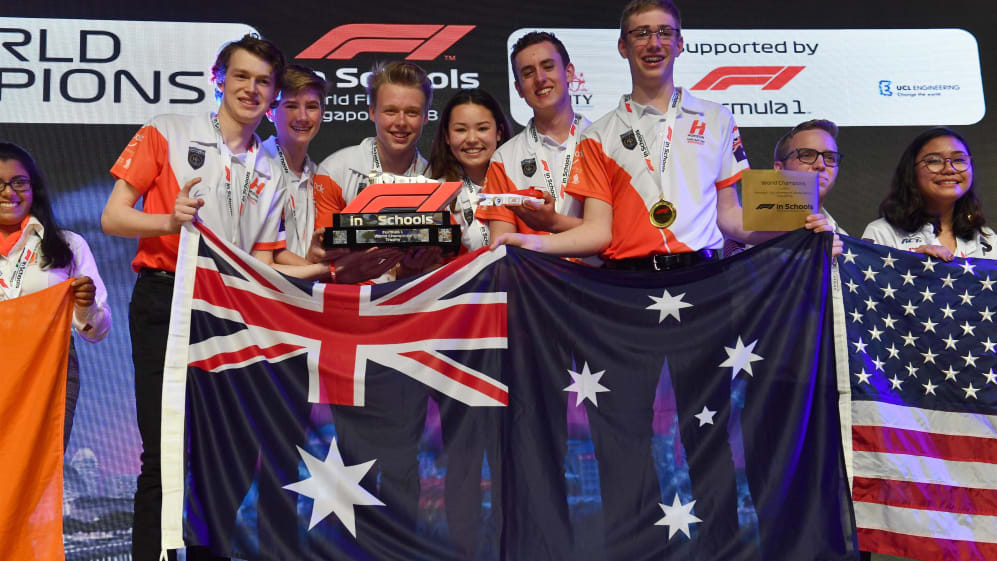 The 15th edition of the F1 in Schools World Finals, the pinnacle of this prestigious global education challenge, will take place at Yas Marina Circuit, alongside the season-ending Formula 1 Abu Dhabi Grand Prix.
The F1 in Schools World Finals 2019 will bring together an anticipated 60 teams from over 25 countries with the competition days being held on Yas Island in Abu Dhabi.
The event will start on Sunday 24 November, a week before the race, with an opening ceremony and the first of three days of competition. The event will conclude with a glittering Awards Celebration and Dinner, which will be hosted at Yas Marina Circuit on Wednesday 27 November. The World Finalists will then have the opportunity to soak up the Grand Prix over the following four days.
Abu Dhabi has hosted the F1 in Schools World Finals on two previous occasions, with the events being held at Ferrari World in 2012 and 2014. The expansion of the event has led to a move to a new venue on Yas Island this year, with the need to accommodate over 300 students and their pit displays, the F1 in Schools 20m race track and the judging areas required for this exciting education event.
The competition is a multi-disciplined test of skills embracing Science, Technology, Engineering, Maths, design and management, with the teams mirroring Formula 1 in real life, designing, testing and racing a miniature F1 car with marketing, sponsorship and brand programmes. They present their work to a panel of judges, with over 45 specialists from industry, Formula 1 and education, evaluating the varying elements within the students' work.
The core of F1 in Schools is the racing car, an intricate model designed and built to detailed rules and regulations by team members using 3D CAD/CAM software. The models are propelled by compressed air along a 20-metre track and the current world record stands at 0.916 seconds, with a speed of 78.6 kph (48.8mph), set by an Australian team at the 2016 World Finals.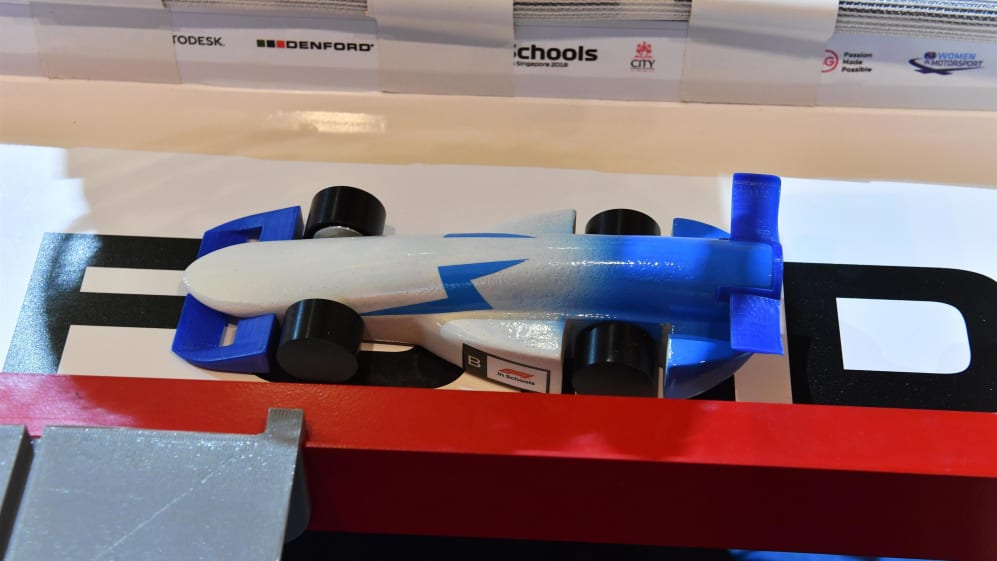 Andrew Denford, Founder and Chairman of F1 in Schools, looks forward to a return to Abu Dhabi, saying, "Abu Dhabi has always given us a very warm welcome and has been a great venue for our World Finals. We're delighted that Yas Marina Circuit is partnering with us for the event and we look forward to working with them in the run up to the event.
"It marks the 10th anniversary of our partnership with Yas Marina Circuit and we are looking forward to celebrating this at our World Finals Awards Celebration Gala Dinner.
"I know our students are going to have the most amazing time in Abu Dhabi for the World Finals and then to have a chance to go to the Grand Prix, makes it extra special. These are the Formula 1 Engineers, marketeers and team managers of the future and they gain so much inspiration from experiencing the occasion first-hand, it will give them memories of a lifetime."
The F1 in Schools World Finals 2019 is supported by Formula 1 and in partnership with Yas Marina Circuit, The Institution of Engineering and Technology (IET), City, University of London, UCL Engineering, Denford Ltd and Autodesk.
For more information on F1 in Schools, click here.