Feature
After a reshuffle, what next for McLaren?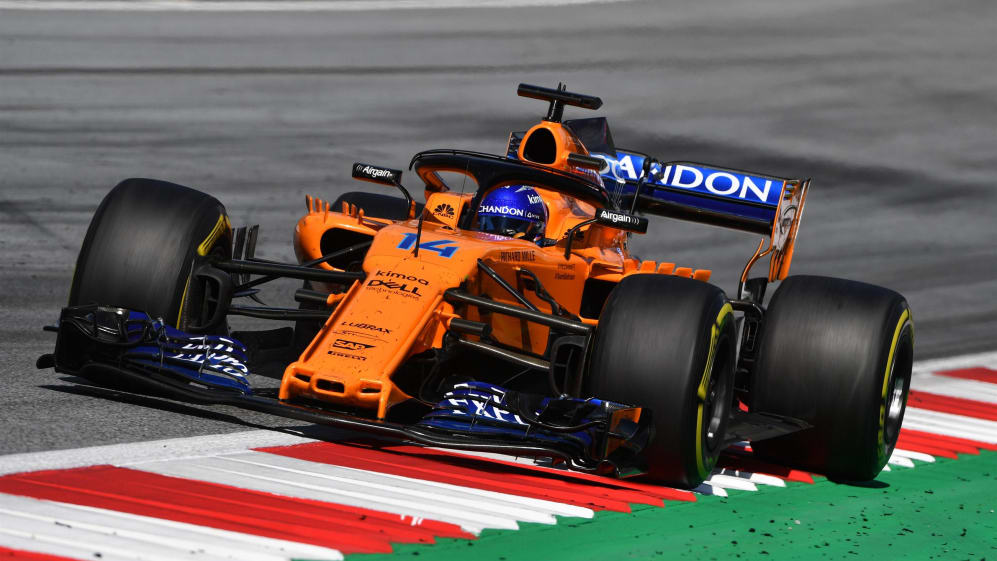 The 2018 F1 campaign was supposed to the dawn of a new era for McLaren. But after a positive start, things have appeared to go south. Hopes of challenging fellow Renault customer Red Bull remain a pipe dream. Racing Director Eric Boullier has resigned as part of a leadership shake-up. So how do McLaren plan to get themselves out of the doldrums?
Last year, when Boullier said McLaren's chassis was one of the best in F1, the implication was that their Honda engine was holding them back. So the team made the bold decision to end their works relationship with the Japanese manufacturer, and forgo the financial benefits that came with it, in favour of a Renault customer deal.
In theory, if McLaren had one of the best chassis, they should be up level with Red Bull, currently third in the constructors' championship with three wins on the board in 2018. The reality is the MCL33 is nowhere near that pace, with Fernando Alonso and Stoffel Vandoorne struggling to make the Top 10 shootout in qualifying, let alone challenging for the podium.
To be fair to Boullier, the Honda works deal to replace the Mercedes customer arrangement had been sorted before he had even arrived at the team. But the pressure on Boullier, whose mandate involved overhauling the technical structure at the team, has increased in recent weeks as McLaren's form tailed off.
And on the eve of the British Grand Prix, it was to some extent no surprise that McLaren announced an overhaul. Boullier leaves, with McLaren Racing COO Simon Roberts overseeing production, engineering and logistics. Andrea Stella - who worked with Alonso at Ferrari - is Performance Director, who will lead the team at the track and, according to Chief Executive Zak Brown, will be "ultimately responsible" for the performance of the car.
Speaking from the team's HQ in Woking following the announcement, Brown said Boullier's resignation, which he received on Tuesday night, "wasn't a surprise". He added: "We have been under a lot of pressure and underperforming for too long, so Eric and I have had many conversations around how we can improve McLaren. And so we'd had conversations in the past of what's the best way to do that.
"Ultimately, he wants what's best for McLaren as we all do, so when he ultimately made his decision it was not a surprise, it was something we had spoken about our challenges and potential ways to address them."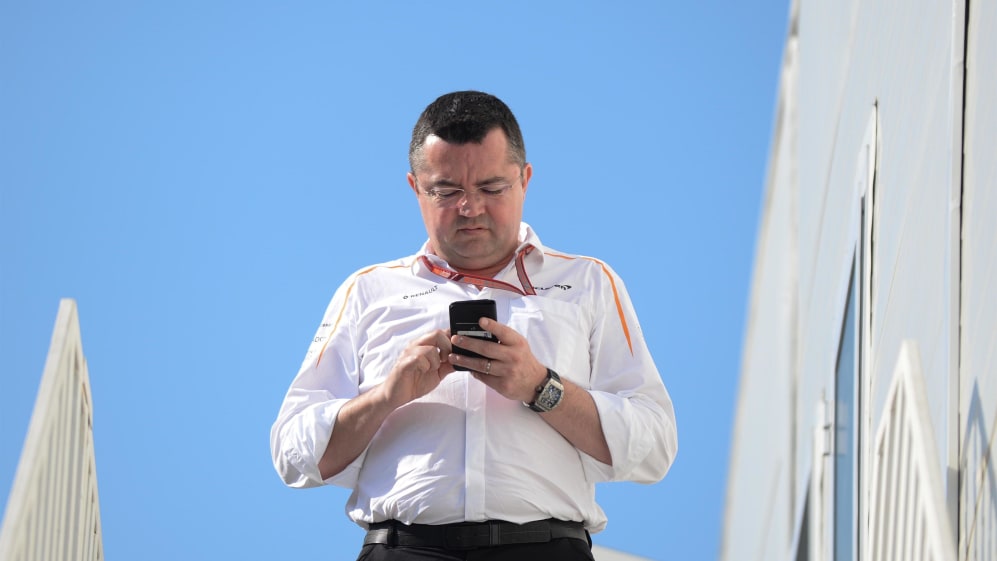 Getting McLaren's house in order
McLaren failed to bring the car they hoped to have in time for Australia. That package wasn't ready until the fifth race of the season in Spain. Since then, their performance has actually gone downhill. They currently lie sixth in the constructors' championship on 44 points, 145 adrift of Red Bull in third. Having scored points in each of the first five races, they've managed just to do so just once in the subsequent four.
Since Boullier joined McLaren ahead of 2014, they have managed just two podiums. The team haven't won a race since the 2012 season-finale in Brazil. Their last drivers' championship came in 2008. You have to go back 10 years to 1998 for their last constructors' championship. McLaren have been sliding for a while.
Part of the problem, according to Brown, is that the team have been consistently destabilised because of internal structural changes and that in turn has contributed to McLaren's failings, leaving them where they are today.
"Our results this year have demonstrated we have a big performance issues," admitted Brown. "We are punching well below our weight given the history, the talent of people, the resources and the technology at our disposal.
"This comes from a culmination of being destabilised over many years within our team. If you look at our past seven or eight years we have had different CEOs, different shareholders, shareholders in and shareholders out, CEOs in and CEOs out, and we have really failed to get on stable footing to be able to rebuild this with this great team, which is now what we are going to do.
"We have done a lot of work behind the scenes and we are now taking measures to rebuild McLaren and to make us a race winning organisation. It's completely unacceptable situation we find ourselves in, it is very painful for all of us here at McLaren, but the one thing we will not do is quit."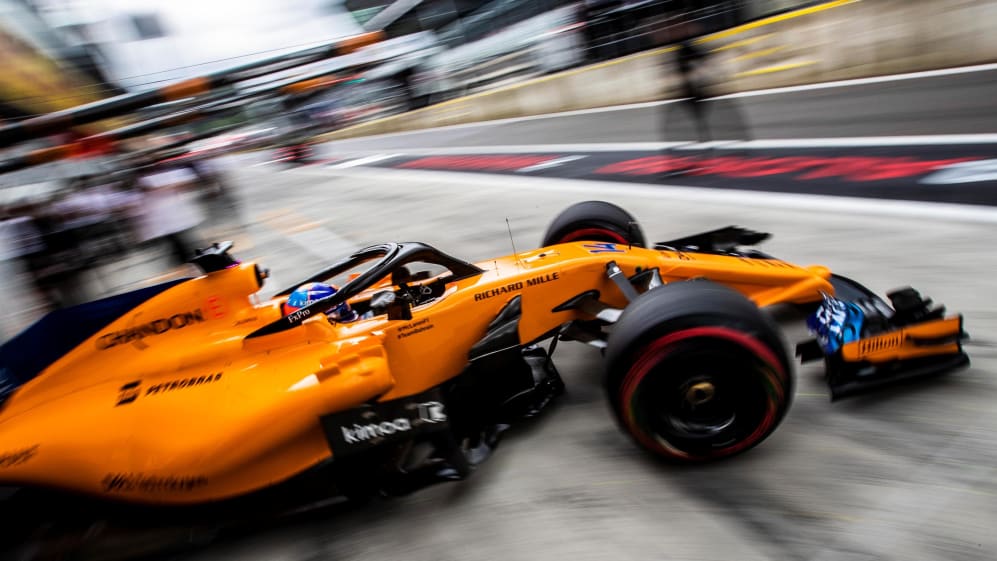 Success will take time
Mercedes took several years before they emerged as the dominant force they are today. The same can be said for Red Bull, before they won four double world championships on the bounce. And Ferrari waited more than two decades between titles before Michael Schumacher won five on the bounce. Unsurprisingly, Brown concedes it will take time for McLaren to become a force once more.
"We have announced this big change to get our house in order, we are not going to knee-jerk react, the team needs a period of stabilisation so we can build a strong foundation," he said. "The situation was not created overnight and therefore will not be fixed overnight, so today is our first step in getting back to our winning ways.
"We are very lucky to have a brilliant technical racing team filled with 700 plus very dedicated me and women that work at McLaren and so specifically moving forward, as we start to simplify the organisation, accelerate the organisation, because I think our structure and way of working has got us to where we are today."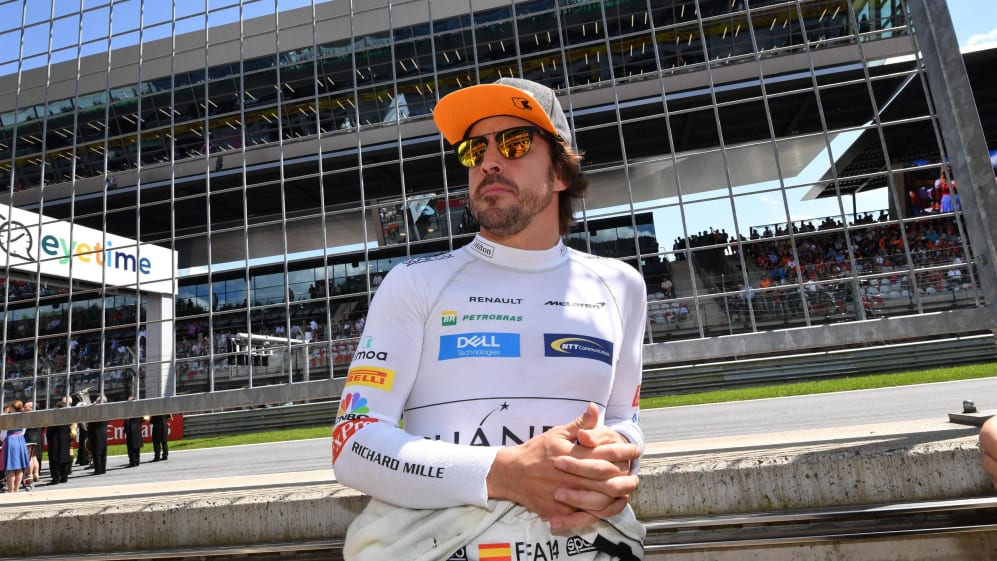 What will Fernando Alonso make of all of this?
The double world champion's contract expires at the end of the season and the team are keen to keep him on. But it remains unclear whether Alonso, who commands one of the biggest salaries on the grid, will stay on for a fifth season at McLaren.
Brown believes Alonso delivers good value for money and added that he had consulted with the Spaniard as part of the process and he is aware of what McLaren is trying to do.
"Fernando is someone who has a nice history here at McLaren, he's a huge asset," he said. "I think all of you would recognize that he is, we think, the best driver on the grid.
"While all of you see his magic on the race track, what you may not see is his magic off the race track and the valued contributions he makes and insights he has into the performance of the car, into the performance of the team.
"So Fernando is someone who I have consulted since I started because he knows what a world championship effort looks like and I value his opinion. He's part of this process, he's a contributor to bringing McLaren forward.
"As far as his salary is concerned I think he's worth every penny. We have total commitment from our shareholders, so we have the resources we need to spend in the areas we need to. It's not an either or, so I think we get great value out of our contribution to Fernando's salary."
They say admitting you have problems is half the battle. But unpicking and solving them will take time. We must now wait to see if the latest overhaul gives them the tools to win the next battle and in turn give them a chance to win the war…