'Aggressive early stop' key to Alonso's rise from P13 on the grid to sixth as Alpine extend advantage over McLaren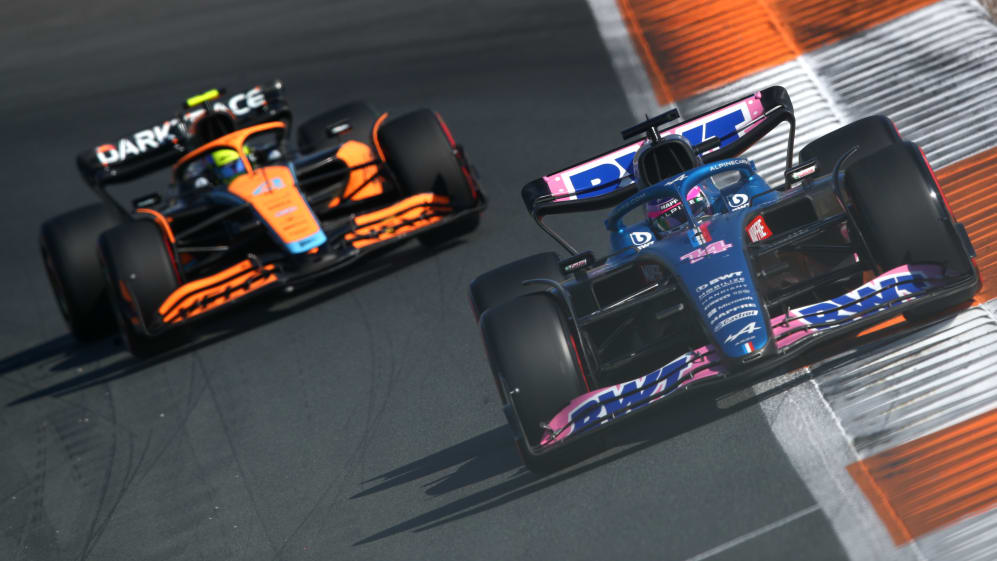 Alpine may have been the centre of off-track intrigue in recent weeks, but they keep delivering on-track as both of their cars moved forward to score points at Zandvoort.
Fernando Alonso was in the mix for Q3 before being impacted by traffic on his final Q2 lap on Saturday, leaving him 13th on the grid, one position behind team mate Esteban Ocon. From there, the Spaniard made an early pit stop to swap soft tyres for the hard compound that most teams had been reluctant to use, and his pace not only helped him move up to finish an eventual sixth but also triggered similar strategies from others.
"It was not very popular the hard tyre before the race but for us it was the tyre to use," Alonso said. "So it was a very good call from the team; after free practice we identified that the hard tyre was working for our car, so we made a very aggressive early stop and tried to use some clean air in front of us.
READ MORE: 'I'd rather take the risk to win' says Wolff as he defends Mercedes' Safety Car strategy in Zandvoort
"It was a very long middle stint with the hard tyre but we could use our pace with the car and that was very good.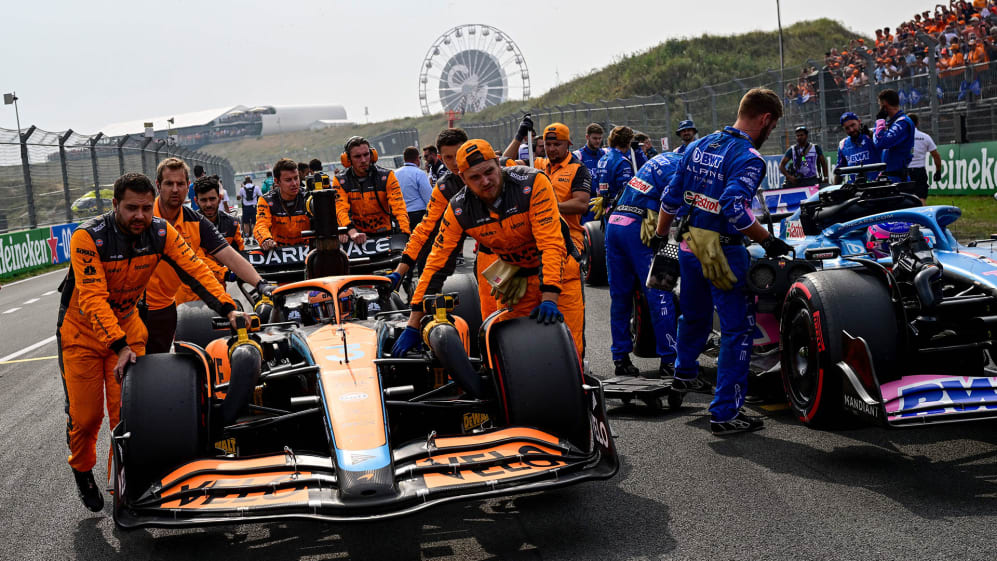 "The car was always good all weekend, but the qualifying was a little bit difficult for us with traffic in Q2 etc. But nevertheless you get new sets for the race if you are not in Q3 so it paid off in the race on Sunday."
Alonso's progress was the more eye-catching of the two Alpines, with Ocon going from 12th to finish ninth, just behind Carlos Sainz after the Spaniard had a five-second time penalty applied. Having seen his team mate move further forward with his strategy, Ocon was less satisfied with his result.
READ MORE: Russell says Mercedes would have fought for win without VSC after second place finish at Dutch GP
"It's a disappointing one I would say," Ocon said. "I think we could have finished further up the road and the points are quite big from ninth to fifth or sixth, these places. I think more would have been possible if we had optimised it but we didn't do so, which is a bit of a shame.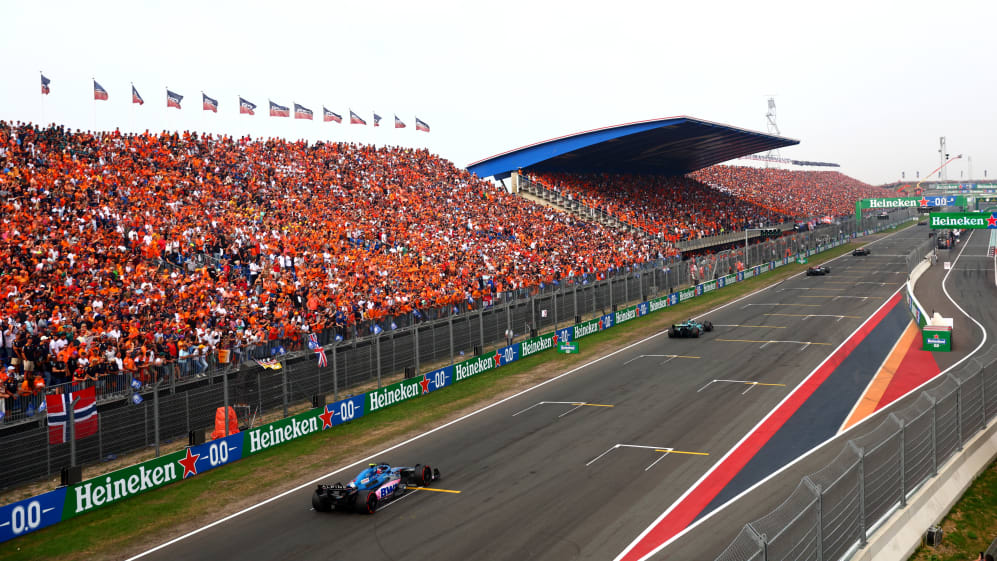 "But it's a good recovery from [qualifying] where we were not that competitive and we came back into the points, so that's the positives we're going to take. On an individual note, it's not the best race."
Ocon's disappointment stemmed from his strategy not matching Alonso's, as the Frenchman ran six laps longer than his team mate before pitting for hards.
"I think we stayed on the first set of tyres for quite a lot longer than what was supposed to happen and from there on I lost six, seven, maybe eight seconds in total. So I need to review it but that's where we didn't get it right I think."
HIGHLIGHTS: Relive the action from an intense Dutch Grand Prix as Verstappen seals 10th win of the season