Albon both 'happy and disappointed' with debut Q3 appearance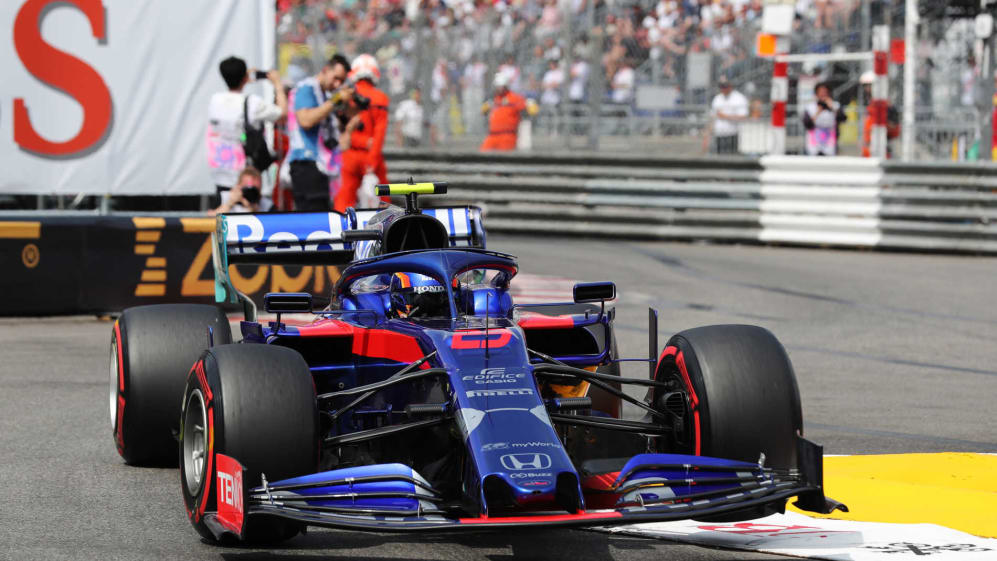 Most F1 rookies would be content with a top 10 start at the most demanding race on the calendar – especially if it happened to be the first Q3 appearance of their career. But Alex Albon was left less than satisfied after failing to replicate his Thursday form in Monaco that had seen him mixing with the frontrunners.
Albon's first Q3 appearance in Formula 1 saw him finishing in P10, but crucially the Toro Rosso driver could not improve on his Q2 lap, setting a time two-tenths slower in the final top 10 shoot-out to finish two places below team mate Daniil Kvyat.
I struggled a bit with confidence and finding the rhythm of the track
It was enough to leave the rookie a touch disappointed, with the Thai driver having run as high as fifth in Free Practice 2 on Thursday, just behind Red Bull's Pierre Gasly and two-tenths off the Ferrari of Sebastian Vettel.
"[I'm] semi-happy, is that a thing?" said Albon after qualifying. "I felt a lot better on Thursday than I did today on Saturday. [I] just struggled a bit with confidence and as well to find the rhythm of the track."
Tradition dictates that the Monaco Grand Prix is the only race weekend on the F1 calendar where the first day of practice is run on Thursday instead of Friday – and Albon believes that that could have been a factor in his pace loss...
"I think that day missing, or that Friday, kind of changes the track quite a lot and I didn't feel as comfortable, especially on the brakes. So we'll have to look at it tonight.
"Obviously [it's my] first time in Q3 so that's not a bad thing, especially in Monaco, I think we can be happy with that. We'll see but happy and disappointed at the same time."
The result means that two Toro Rossos will start in the top 10 at Monaco for the fourth time in six years – although Saturday's qualifying is the Italian team's first double Q3 appearance of the 2019 season.