'I had fun out there', says Albon after starring in FP2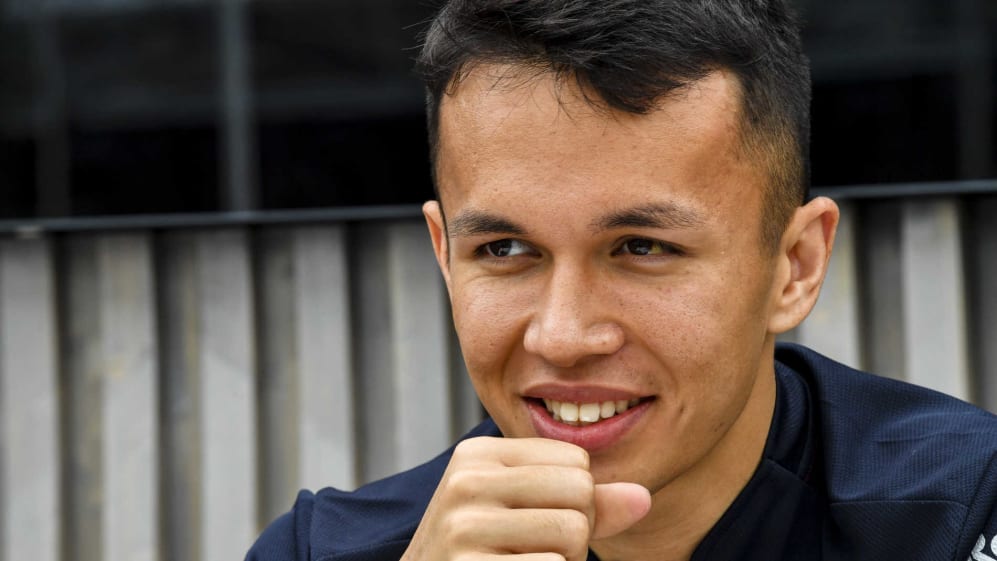 One of the stars of Thursday running in Monaco was undoubtedly Alex Albon, after the Thai rookie finished Free Practice 2 in fifth place and having split the Red Bulls in the process. And while he feared that there might be more to come from his rivals as the weekend progressed, Albon couldn't help but admit that it felt good to be at the sharp end of the time sheets.
It's not the first time Albon has shown strong pace around Monaco's streets, having taken pole position here in Formula 2 last year, although he later went on to have a crash-strewn brace of races. But clearly undaunted either by that experience or by the task of driving a Formula 1 car through Monte Carlo's tight confines, Albon ended FP2 within a second of Lewis Hamilton's leading time, and two-hundredths up on Max Verstappen.
"It was a good day for us," said Albon at the end of Thursday. "It's really fun out there and I like the track a lot. I think we got the car in the right window, now we just need to study what we've learnt from today, so we can fine-tune the car and get ready for Saturday. We made a couple of adjustments for the afternoon session and I like how the car feels. We're cautious that other teams will improve for Saturday but finishing in the top five is a nice feeling."
In the sister STR14, Albon's more experienced team mate Daniil Kvyat had a less happy time of it, finishing 13th and then 14th across FP1 and FP2 – and annoying Lewis Hamilton in the process (see above!) – leaving him keen to find improvements on Thursday night and Friday that will help him get back on terms with Albon.
"I think from my side today was quite good," said Kvyat. "We completed everything we had planned for the day, but I think there's still something missing and there's quite a bit of time left to find. We will work hard to understand what we can do to improve so we're in the fight for Saturday."
READ MORE: Red Bull can close the gap to Mercedes, says Verstappen
Toro Rosso's Chief Race Engineer Jonathan Eddolls, meanwhile, believed that his team's car looked "competitive" in Monaco this weekend, while elaborating on some of the issues Kvyat had faced compared to Albon.
"Daniil struggled with the car balance on the first run, so he aborted early to leave time to make the necessary set-up changes for the second run," said Eddolls. "These changes helped but he still didn't have as good a balance in the car as Alex had. Alex's second run was very clean and this is reflected in his lap time.
"The car is looking competitive here, as demonstrated by Alex, but there is work to do by the engineers tonight and tomorrow to give Daniil a car that suits him on Saturday. We are confident we will be able to make improvements and challenge in qualifying."
Toro Rosso have good memories of Monaco from last year, when Pierre Gasly drove his STR13 to seventh in the race. And another strong result here this year would be extremely welcome for the team, who currently sit P9 in the Constructors' with only six points to their name, despite having scored in four of the five races so far this year.