Albon crash 'frustrating' says Horner as Thai driver admits he 'should have backed out'
Alex Albon's FP2 session came to a spectacular end halfway through as he clattered his Red Bull RB16 into the wall at the exit of the final corner. The crash caused what Team Principal Christian Horner called a "significant amount" of damage – while Albon admitted he was caught off guard.
Eventually finishing 10th in FP2, Albon ran wide at Turn 15 and tried to accelerate his way out of the corner, but the car snapped on him and sent him slamming into the barrier. It left the RB16 in a sorry state: wingless and without its right-side wheels. With the driver's future at the squad still uncertain, his boss Horner gave his verdict on the crash.
READ MORE: Hamilton heads Verstappen under the floodlights as Albon suffers huge shunt in Bahrain
"It's frustrating. Thankfully, Alex is OK, that's the main thing," he said after the session. "Obviously, there's a lot of superficial damage; the monocoque looked OK, the engine looks OK, it's not a race gearbox, but it's going to certainly keep the guys busy tonight."
Asked about the cost of the crash, he replied: "It's difficult to quantify in money but it's a significant amount because obviously the car's been pulled into the barrier and it's done at least three corners, if not all four corners – rear wing, front wing, nosebox – so it's a significant amount."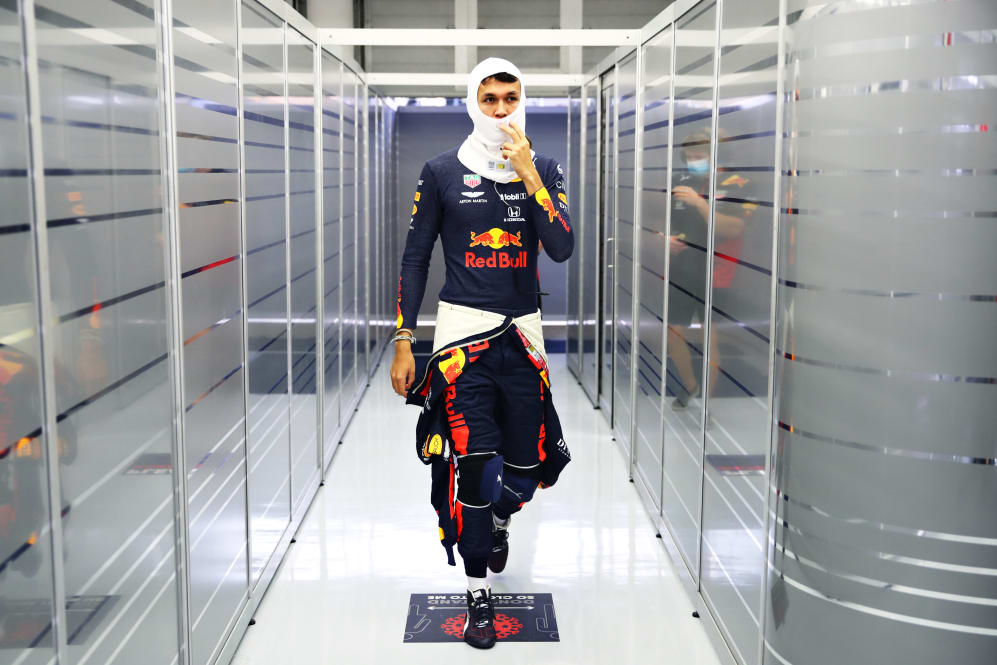 Albon was apologetic over the accident, admitting that he had been caught out by the lack of grip as he entered the main straight of Bahrain International Circuit, and explained that he wouldn't have tried to rescue his spin in hindsight.
"Obviously I've had a few of them so, [I'm] used to it," began Albon. "It was OK. Just one of those things. I should have pulled out of it really; I was just surprised by the lack of grip, let's say. Yeah it was just one of those things. It was quite a difficult, awkward angle. So, not fun, but all good."
WATCH: Vettel breaks into song as an inquisitive dog causes a red flag stoppage in FP2
The driver added that he did attempt to back off the accelerator and let the car slow to a stop, but "not enough" to avoid hitting the Turn 16 wall.
"I mean, I did back out, but not enough basically. Because when you have one tyre on the astro[turf] and one tyre on the grip, that's when the tankslappers happen so, yeah, one of those things," he concluded.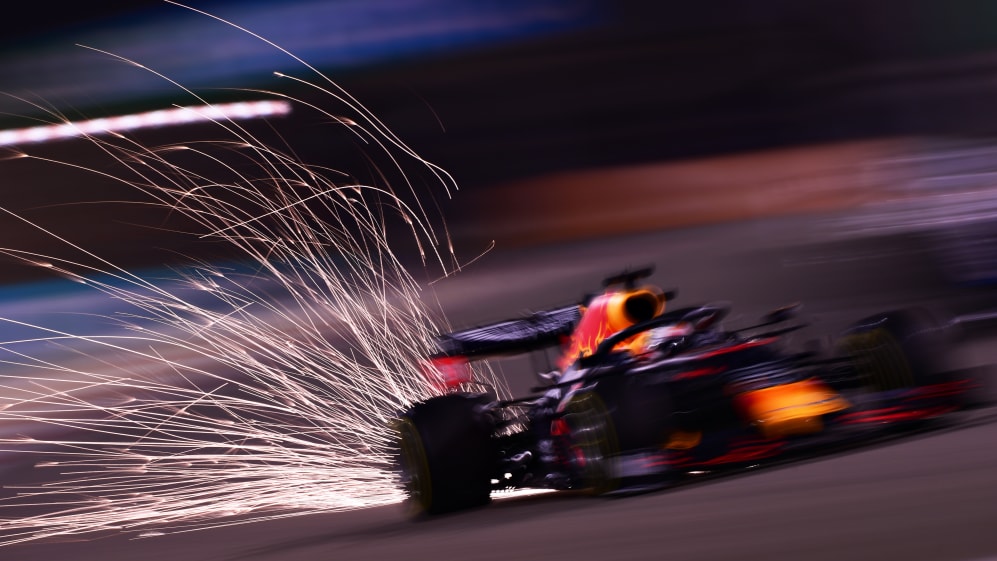 Horner added words of support for his under-pressure driver and said that Albon had been improving until that point in FP2.
READ MORE: Albon says 'I've got three races to show what I've got' as he awaits Red Bull 2021 decision
"He's just got to try and put it out of his mind because actually in Istanbul and so far this weekend in terms of characteristics and feeling from the car it's been getting better and better and his feedback's been very consistent with that of Max's so it's a great shame that he's had that accident," said Horner.
Meanwhile Albon's team mate Verstappen took second as Red Bull seek a first pole of the season – and a first win in the Kingdom since 2013, when Sebastian Vettel won a second consecutive Bahrain Grand Prix for the team.