Albon facing potential penalty as Red Bull summoned by stewards for alleged drying of grid slot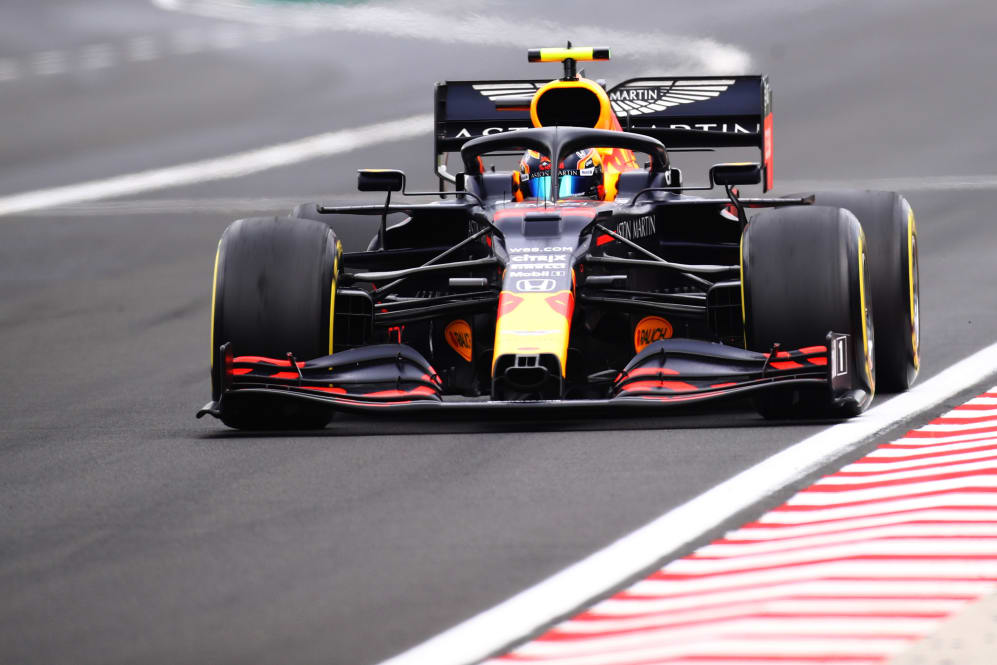 Alexander Albon has endured a difficult weekend at the Hungaroring after struggling with an "unpredictable" car in which he could only manage to qualify 13th on Saturday.
His race got off to a better start and he eventually battled his way to a great fifth position by the end – but his race day could yet get worse after the stewards summoned a Red Bull representative to see them after the race to investigate a breach of the sporting regulations.
The team are charged with having used the blowers they use to cool the engine and brakes on the car, to dry Albon's grid slot before the start of the race.
The FIA's technical delegate Jo Bauer reported the incident once the race got underway. His statement read: "The Aston Martin Red Bull Racing team artificially dried the gridbox of car number 23 by using the engine cooling air of their leaf blowers when using these to cool the car engine.
"As this is in contradiction to the Race Directors Notes, Document 35, published on 19 July 2020 at 13:56hrs, Iam referring this matter to the Stewards for their consideration."