Driving an F1 car at Monaco was 'pure joy' - Gasly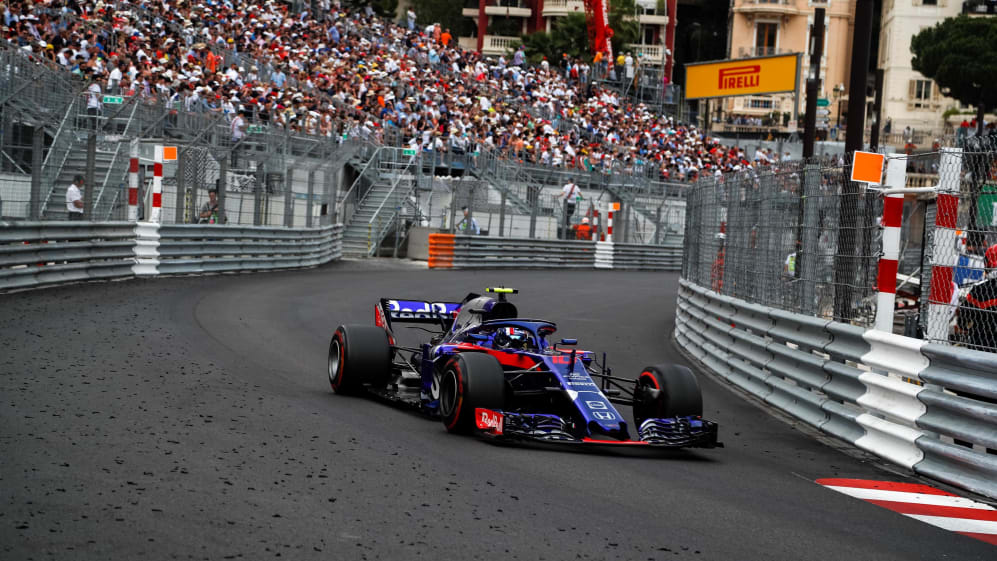 They say it's those who love their jobs that do them best – and Toro Rosso's Pierre Gasly was certainly loving life as a Formula 1 driver over the Monaco Grand Prix weekend. The 22-year-old delivered a text book performance as he took seventh place and his second points-scoring finish of the season - not bad for his outing in an F1 car at the Principality...
Any rookie nerves that the Frenchman may have had were hard to spot as he resisted the pressure of the occasion to give Toro Rosso their third points finish in as many years in Monte Carlo. Jumping out of the cockpit after the race, it was clear that Gasly could barely contain his excitement at the hour and 40 minutes he'd just spent in the company of his STR13.
"Seriously, to drive on this track with these cars has just been pure joy," said Gasly. "To finish the weekend with a seventh place and some points, I'm just super-happy about it.
"Mentally, it's really a long race because 78 laps on such a track at that speed, you have to be really focused because it's super easy to make a mistake; and especially when I was pushing flat out, you try to push the limit every lap that little bit more.
"It's not easy, but in the end the car was great – that's the most important… I hope we can keep that pace in the next races."
Toro Rosso had caught the eye of the F1 paddock after a strong final practice showing on Saturday, with Brendon Hartley and Gasly posting punchy seventh and eighth fastest times respectively during the session. Naturally both drivers were looking to convert that form into spots in the final part of qualifying. But when crunch time came, it was Gasly who got the job done, lining up his Toro Rosso in 10th place on the grid.
"Starting P10, we knew it could be difficult, but the car was just so fast!" said Gasly. "I tried to be careful with the tyres from the beginning, and when I was alone on track I could just push flat out because I was feeling good with the car."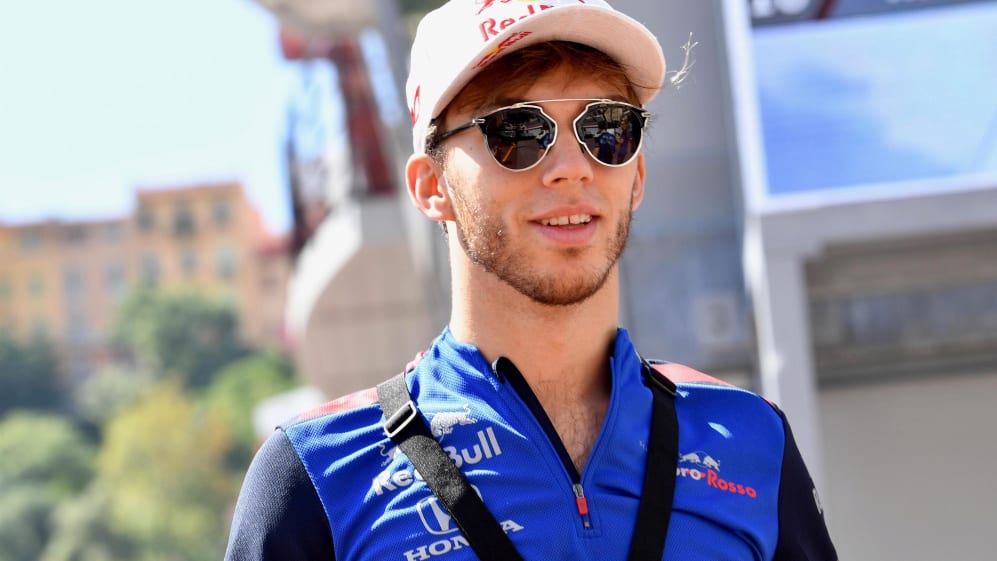 Hartley did his bit for his team mate before his dramatic race-ending smash with Charles Leclerc, appearing to slow his pace to ensure Gasly was able to pit and rejoin ahead of the chasing pack after his pit stop on lap 41. From there, the Frenchman was happy to sit tight, crossing the line in an Esteban Ocon-led, four car-posse.
"We managed to exit after the pits in front of the others and I fought hard to keep Hulkenberg behind because we know that in Monaco it's hard to pass," said Gasly. "I just tried to stay focused and not make any mistakes because in the end the tyres were quite used. It wasn't easy."
Amid celebrations in the Toro Rosso camp, Team Principal Franz Tost was unequivocal in his praise for his young charge's supreme effort during the race.
"He did a fantastic job finishing in seventh place," said Tost. "He controlled the race from the beginning onwards and he really took care of his tyres. Taking into consideration it was his first time here in Monaco in a Formula 1 car, he managed the tyres in a very professional way."
Can Toro Rosso maintain their momentum at the upcoming Canadian Grand Prix? That remains to be seen. But one thing that is for certain is that Pierre Gasly's star remains very much in the ascendant.