Albon says P10 finish was 'unimaginable' before pulling off inspired strategy in Australia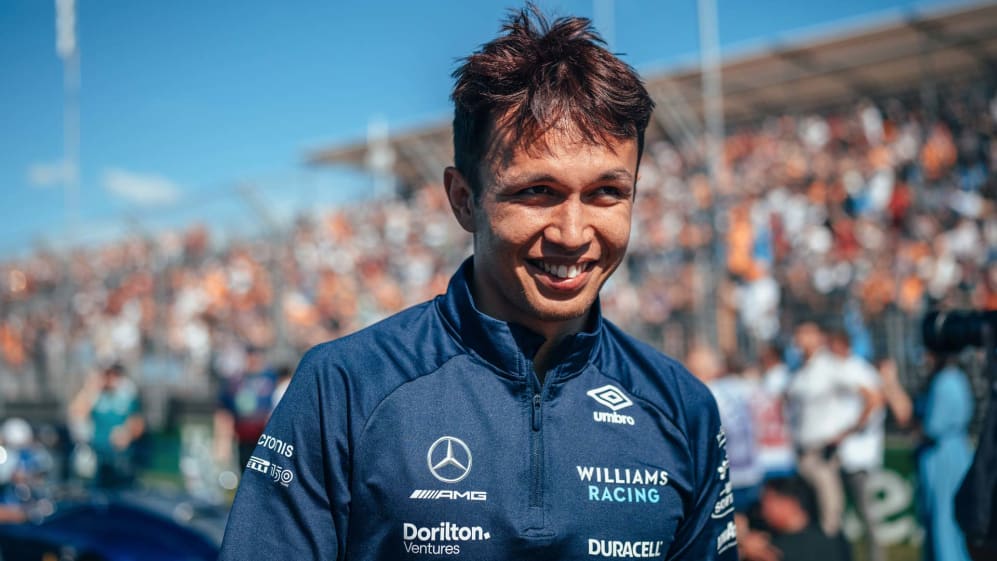 Williams' new recruit Alex Albon pulled off a blinding strategy to finish 10th from 20th in the 2022 Australian Grand Prix, scoring his and the team's first point of the season in a wholly unexpected but stunning performance.
The Thai driver was disqualified from qualifying (for a fuel sample infringement) and thus started at the back of the pack at Albert Park.
Williams had him start on hard tyres and, within 20 laps, he was in P13. Within 40 laps, he was seventh – and was even increasing the gap to Esteban Ocon behind until he had to take his mandatory pit stop on Lap 57, which dropped him to 10th for the final point.
WATCH: The Norris and Albon Show – 2022 Australian Grand Prix post-race catch up
"It was good – it was a hard one. We fought hard and it was like qualifying for 30 laps for us. I don't know what it is about that tyre but that hard tyre suits us every time we put it on," said Albon.
"Of course, P10 seems unimaginable to us and when you come into your race strategy meeting [the expectation is] P19 and P20 and we had a big chunk to P18 – but it worked. And we had a slow stop, I think the front-left [tyre] was a little slow, but it almost suited us because I almost came up right beside Zhou [Guanyu] and he couldn't switch back or get a run into Turn 3. So that was the plan… " he quipped.
Albon explained further that Williams' pace began to improve as the fuel load went down and, even with his tyres wearing, the driver increased his pace before that late mandatory pit stop for softs.
"Because we weren't graining, we just left [the hard tyre] on the whole time and I was just going quicker and quicker; as the fuel load was going down it was just getting faster and faster.
READ MORE: 6 Winners and 5 Losers from the Australian Grand Prix – Who got the crowd on their feet in Melbourne?
"We have to understand why we're good on that tyre compared to the others. At this rate we just need to bring 10 sets of [hards] into the weekend and just qualify, race, do everything on it!" he joked.
Williams enter April 24's Emilia Romagna Grand Prix in P9 having lifted themselves off the bottom of the standings with Albon's point – with Nicholas Latifi still hoping to score after finishing 16th at Melbourne.