Albon says Williams should be 'proud' of performance in Austin despite missing out on points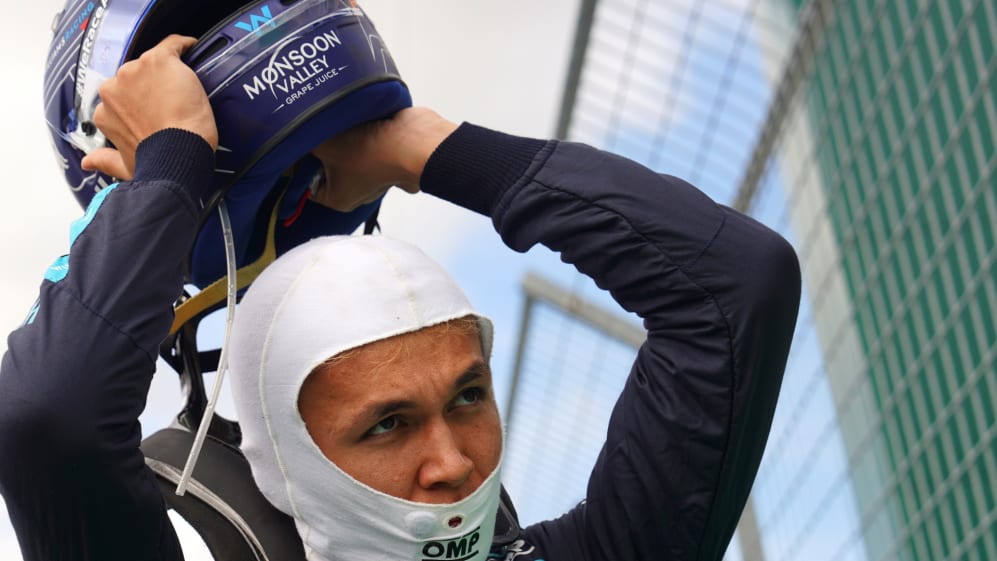 Alex Albon says Williams have a lot of positives to take from their performance in Austin, despite the Thai driver coming home in 12th – while his team mate Nicholas Latifi talked through a "tricky" afternoon that saw him finish down in P17.
A slow start saw Albon drop down to 12th by the end of his first stint, having started the race in 8th. Albon then made the switch to another set of the medium tyres before a Safety Car – brought about by Valtteri Bottas spinning on to the gravel – allowed him to make a cheap pit stop for the hard tyre.
He then made steady progress in his final stint, making his was up to ninth place, but was unable to hold on to finish in the points, losing out to Sebastian Vettel and Yuki Tsunoda among others, as he dropped to P12. It meant he was denied a repeat of his performance at the Belgian Grand Prix when he held on for P10 and the final point.
READ MORE: Williams boss Capito says Logan Sargeant will race for Williams in 2023 if he secures Super Licence points
"I was hoping for like a Spa 2.0. It was looking that way. I think if the race finished five... even three laps earlier we would've been able to do it," Albon said. "The deg was high, we knew that going into the race. It was windy which doesn't really help us and when its windy and you slide more, you degrade more. It is what it is.
"I feel like we didn't really have the pace today. We gave ourselves the opportunity. We were on the front foot on strategy, and we made sure we were in the position to score the points and it was kind of up to me to try and hold on it, but we just missed out which was a shame."
Asked whether Williams did everything well to get points on Sunday, Albon said: "We did. I think we can take a lot of positivity from today, this whole weekend. We almost got into Q3 first of all, on a track that doesn't really suit us and the conditions as well. The race was a different story, but I think we could be proud of how we did today."
READ MORE: Villeneuve's 1997 championship-winning Williams show car up for sale on F1 Authentics
Team mate Latifi made a solid start to the race, going up to P15 from 17th before he spun off track at Turn 6. While he was able to continue, he spent most of the afternoon running towards the back of the field, struggling with tyre degradation.
"Yes and no," said Latifi, when asked whether the car was tricky to drive in the race. "To be honest it was better than I was expecting it to be. Not to say that it wasn't tricky to drive. I think it cut out in the high speed just the way the car reacted there, driver error for sure. Car was very on edge there.
"Obviously, I didn't really do any high fuel race running so it was kind of just exploring as we were going along. Lost it there and then obviously kind of got back in the race with the Safety Car but in the end fighting cars that were much quicker behind, trying to hold them off was obviously detrimental to my race but beneficial to help out the team. So just struggled with the tyres after that."
The Canadian driver was also given a five-second penalty for forcing Mick Schumacher off the track and when asked about his thoughts on the incident, Latifi said: "I think its justified, I don't have any issues with that. It wasn't intentional. I tried to brake as late as I could, but I committed to my breaking point and just locked up and I couldn't get the car to turn. So, no issues with that."
Williams now head to Mexico at the bottom of the constructors' championship with 8 points.