Albon set to start from the back of the grid on Red Bull debut at Spa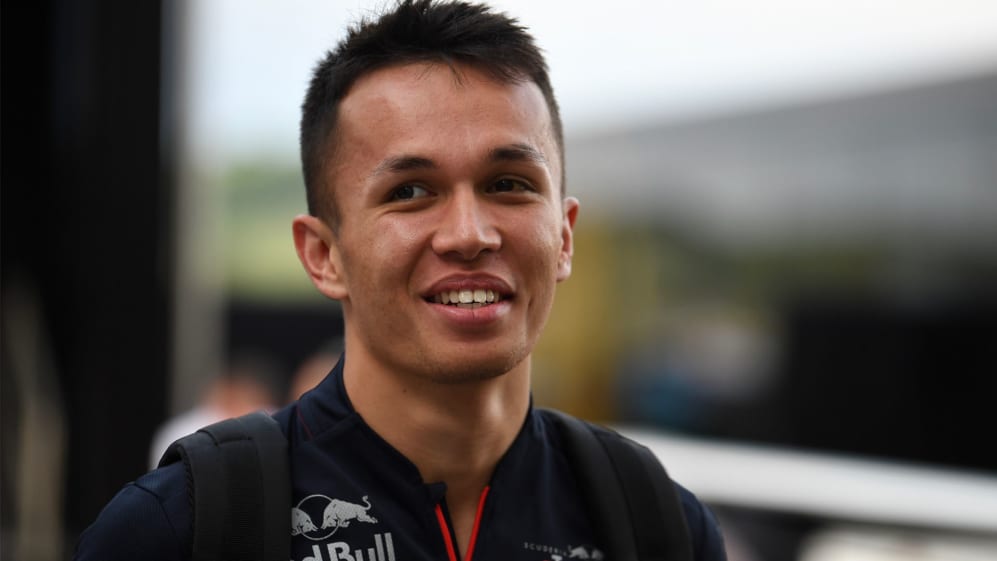 Alexander Albon will get an extra boost this weekend in Belgium when he makes his debut as a Red Bull driver, courtesy of an upgraded Honda engine, but it does mean he'll have to start from the back...
The Thai driver was announced as Max Verstappen's team mate from Spa onwards, with Pierre Gasly going the other way and racing alongside Daniil Kvyat at Toro Rosso. Each driver effectively takes the others engine allocation.
In consultation with the Honda-powered Red Bull and Toro Rosso teams, the Japanese manufacturer have opted to bring only one upgraded power unit – their third in-season new spec - per team for "strategic" reasons.
This is because taking the upgrade will trigger grid penalties that will likely confine the drivers to the back of the grid and the teams were keen to avoid both their drivers taking drops at the same race.
As usual, we have focused on improving both reliability and performance
It has been decided that Albon will get the new unit for Spa while Kvyat gets the nod at Toro Rosso. Depending on how it performs at the power-sensitive circuit, Honda could opt to give Verstappen and Gasly the new unit at Monza.
Overtaking is slightly easier at the Italian circuit and will therefore minimise the pain of grid drop. Taking it at the following race at the tight and twisty Marina Bay Circuit in Singapore would not be ideal given how tricky it is to pass.
"We are introducing the Spec 4 version of our PU at this event," said Honda Technical Director Toyoharu Tanabe. "As usual, we have focused on improving both reliability and performance, in the hope of achieving even better results with both teams in this part of the season.
"Our plan is that only Albon and Kvyat will run it at Spa, for strategic reasons, looking at the rest of the season as a whole."