Alfa boss Vasseur talks up Hulkenberg talent – but says 'too early' to discuss 2021 driver line-up
Having been without a seat heading into 2020, Nico Hulkenberg now looks like he could be a key piece in the 2021 driver market, following his starring recent cameo appearances for Racing Point in place of Sergio Perez. After his points finish in the 70th Anniversary GP on Sunday, Hulkenberg said he'd be interested in joining Alfa Romeo if a seat became available – but is the feeling mutual?
Part of the reason Hulkenberg's name has been linked to Alfa Romeo is the fact that Team Principal Fred Vasseur ran the German to multiple championship wins in the junior categories with his crack ART squad, including in F3 and in GP2 (the forerunner to F2).
And speaking on this week's edition of F1 podcast Beyond The Grid, Vasseur was quick to talk up the talent of his former charge – even if he stopped short of saying he would sign the German now.
Asked if he was surprised by how well Hulkenberg had done at Silverstone, the Frenchman replied: "Absolutely not.
"The perception of the paddock to Nico is wrong I think. I think he is one of the most talented guys on the grid. [The perception of the paddock is] not so high, but I think they are wrong."
Vasseur cited Hulkenberg's performance in F3 in 2007, when the German overcame a poor start to recover to third in the championship, as evidence of why he rates him so highly.
"I know him very well. He raced for me for two or three seasons in a row. When you are winning it is always easy. When you have a season where you start with poles, wins, you are champion quite easy – okay, you did the job.
"But when you start the season at the back with issues, and you are able to step-by-step recover, to keep the team motivated, to keep the guys pushing in the same direction and sometimes to even be stronger than your boss when he was a bit desperate, I think this guy is a real leader. And Nico did the job."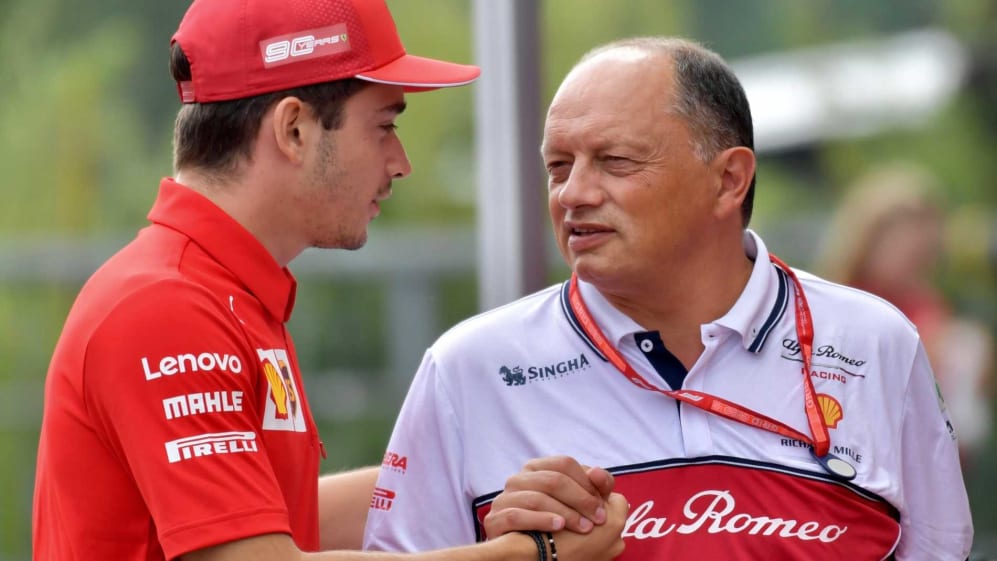 Hulkenberg raced for the now-Alfa Romeo team in their Sauber guise in 2013. So, with Kimi Raikkonen's future undecided, does that mean Vasseur may look to sign Hulkenberg next year, given the Frenchman also played a key role in getting The Hulk to Renault for 2017?
"Honestly it's a bit too early for us," Vasseur told host Tom Clarkson. "I need to discuss the point with my shareholders and to know what Kimi wants to do. And I don't want to disturb the team so far. It would be the worst kind of scenario to try to have those discussions today.
"We have to recover because I want to be attractive to drivers, and I'm not sure we can convince someone to join when we are struggling. We first need to recover and then convince drivers to join."
You can listen to the full interview with Vasseur, where he discusses Kimi Raikkonen's future, as well as how he helped shape the careers of Lewis Hamilton and Charles Leclerc, in the player above. Alternatively, you can listen via Spotify, Apple Podcasts or your favourite podcast app.