Alfa Romeo celebrate 111th anniversary with special Styrian Grand Prix livery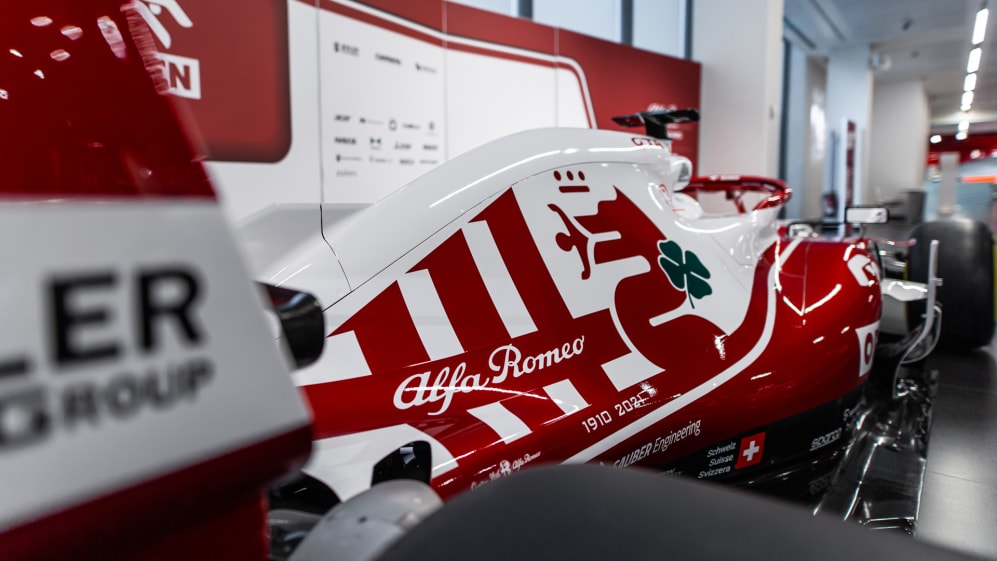 To celebrate 111 years of the Alfa Romeo marque, the Formula 1 team have revealed their C41 car will race in a special one-off livery for the Styrian Grand Prix at the Red Bull Ring.
The Italian manufacturer have morphed their logo – most prominent on the engine bay – into a '111' shape to celebrate 111 years since they were founded, for this weekend's race in Austria.
READ MORE: Under the bodywork of the Alfa Romeo 'Alfetta' – 70 years after it won the first ever F1 race
"The cross is warped in a sequence of number one figures, developing in a perspective as to represent the passing of time and giving a dynamic twist to the number 111," said Alfa Romeo.