Alfa Romeo quick without really pushing – Raikkonen
The quickest time for much of day three and under 0.1s off top spot was an encouraging result for Alfa Romeo, but Kimi Raikkonen insists the team haven't even started pushing yet.
Raikkonen went fastest overall during the morning session on day three at the Circuit de Barcelona-Catalunya, posting a 1m 17.762s to become the first driver under the 1m 18s barrier this week. Raikkonen's time came on the softest Pirelli compound available - the C5 - on a short run, but after being pipped by Daniil Kvyat's Toro Rosso late on, the Finn says there was no attempt to post a quick time.
"We haven't done any qualifying laps, we just ran with different tyres," Raikkonen said. "But I think generally, it's a well-balanced car and it has pretty good grip. Once we start pushing we'll see where we get.
"I guess it can always be better and, anyway, we're not really pushing too much. We're just trying things, but yes, it was fun."
Raikkonen has now completed half of his pre-season testing schedule, and is satisfied with Alfa Romeo's start to 2019 after two days in the car.
"It has been good. Obviously, we always want more, but that's the normal, never ending story. It has been some pretty decent two days as we're learning things but we still need to learn more. So far it's okay."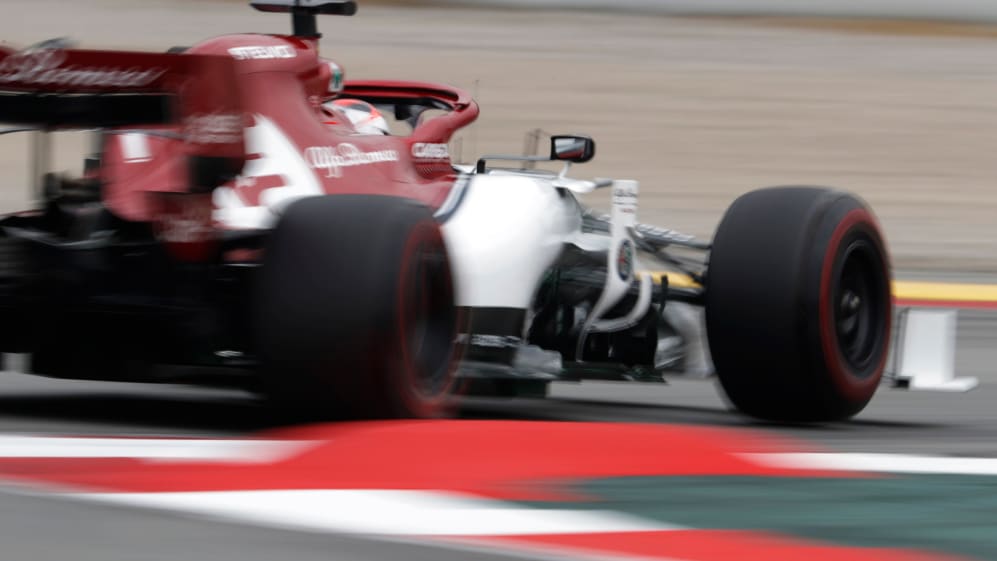 "It's impossible to say [where Alfa Romeo will be] from testing. Maybe we'll get some idea from next week but, for sure, in two or three weeks, whenever the first race is, we'll find out. I think from our side we've been pretty happy, but where we're going to end up in the first race, we have no idea.
"I think we've been quite pleased with how the car is feeling, so far, we've done a lot of running, which is always a good thing but it's very early days and we're still learning."
And the Finn says he is not adjusting what he thinks is possible for Alfa Romeo this season based on the strong start, given he sees more areas that require attention than when he was at Ferrari.
"No, they're not different because I don't have any expectations. We can only do our best, but I think the team has built a good car and I think that's a good starting point. We still have a lot of things to work on, for sure more work to be done than maybe in a bigger team, but I think so far it has been good."