Alfa Romeo reveal 2019 colour scheme in Barcelona
We caught a glimpse of the curves that will shape this year's Alfa Romeo when Kimi Raikkonen hit the track at Fiorano last week – but it was adorned in a one-off Valentine's Day-inspired livery. Just minutes before testing got under way, Alfa Romeo finally revealed all, with Kimi Raikkonen and Antonio Giovinazzi pulling the covers off the newly painted C38…
The special 'love' livery was gone in favour of a return to the red and white colours that Sauber, as the team was formerly known, ran last year – only this time, the red is certainly more prevalent, with the halo getting a lick of the scarlet stuff, while Alfa's logo takes a more dominant position on the engine cover.
The new era for the Hinwil-based team got off to a clean start, with Raikkonen clocking up 33 untroubled laps during the filming day, where running is restricted to 100km. The team successfully completed a series of aerodynamic, set-up and cooling checks that gives them a good foundation for the test.
After the shakedown, Raikkonen said "the car felt good" and the team were able to get a "good session on track".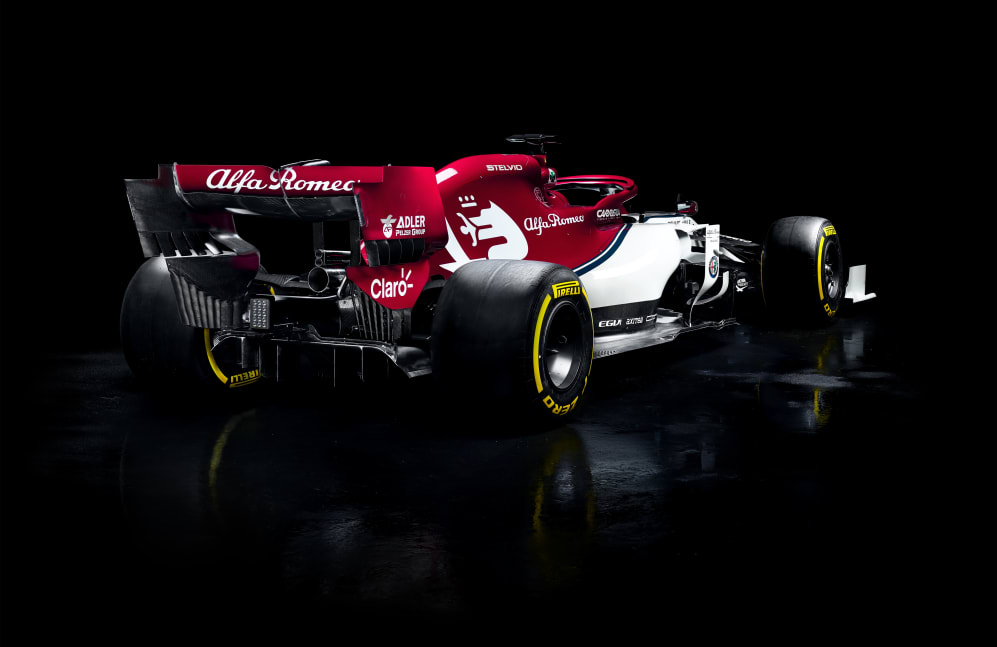 Raikkonen will be behind the wheel when testing gets underway later on Monday, with team mate Antonio Giovinazzi – who is set to contest his first full F1 season – taking over driving duties on Tuesday.
You can follow all the action from the first week of pre-season testing in Barcelona live on F1 TV and Formula1.com.