Alonso and Ocon have option to join Alpine's WEC programme after F1, says CEO Rossi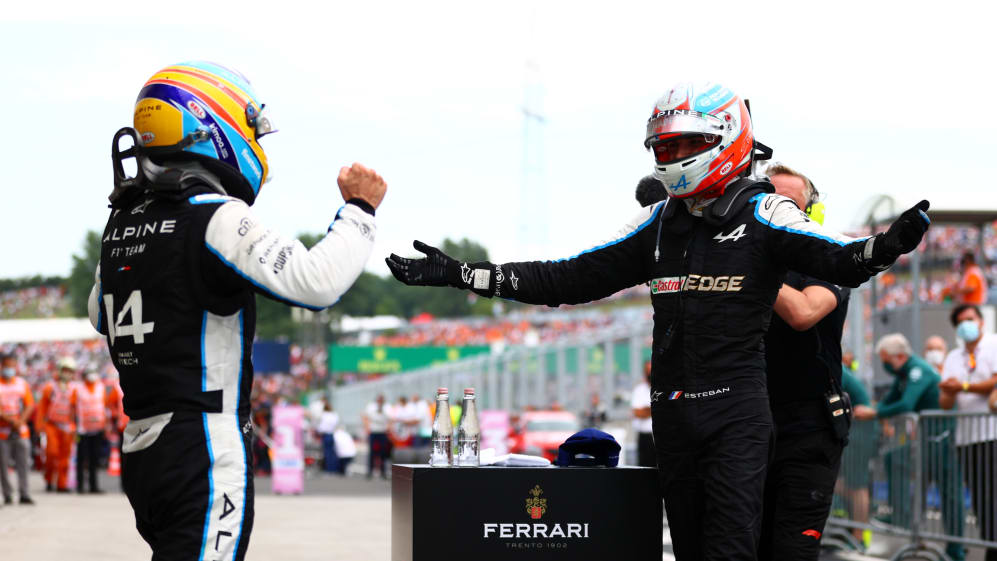 Fernando Alonso and Esteban Ocon would have the option to race for Alpine in sportscars after their respective Formula 1 careers, should the French manufacturer continue with an endurance programme, says the team's F1 boss Laurent Rossi.
Both Alonso and Ocon were at the Le Mans 24 Hours ahead of the Belgian Grand Prix weekend, as guests of the Alpine WEC team, with Alonso completing a demo in F1 machinery while Ocon took the A110 GT4 for spin.
Right now, both drivers are fully focused on F1, with Alpine confirming at Spa that double world champion Alonso, 40, will stay on in 2022, while Ocon is much earlier in his career and has a deal that runs until at least the end of 2024.
READ MORE: Alpine confirm Fernando Alonso will stay with the team for the 2022 season
But Alpine are evaluating the possibility of developing a Le Mans Hypercar or an LMDh prototype for the 2023 or 2024 season, opening the door for Alonso – a two-time Le Mans 24 Hours winner with Toyota, to move across.
"After their career they are welcome to stay [in the Alpine family] and that's something that if we were to carry on with Le Mans and endurance at large, it's something we have in mind and that's also something that is weighing in my decision process," said Rossi.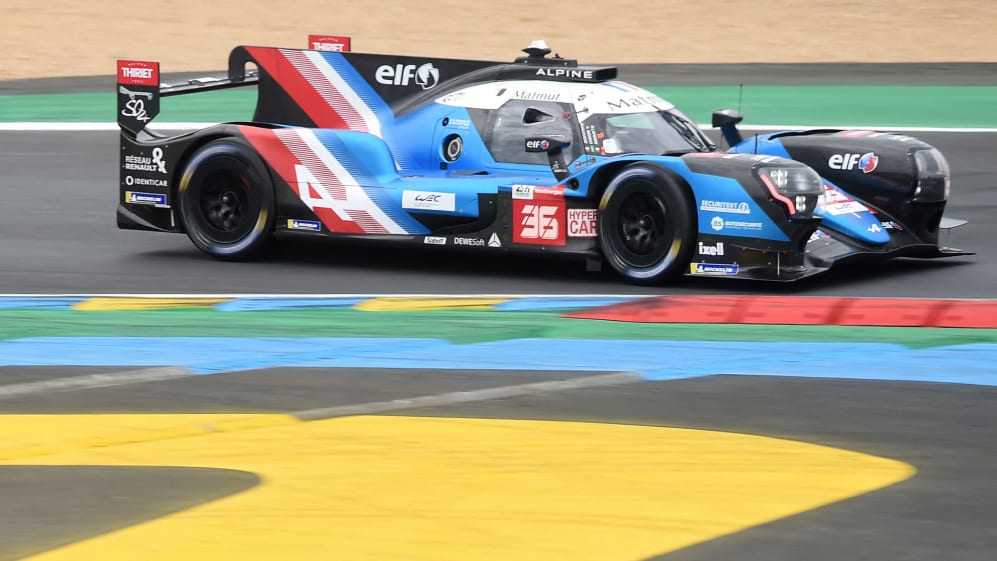 "Fernando would be obviously be good option because he has been there, done that, he has proven that he is a great driver on every single type of ground, so it would be silly not to seize this opportunity if it was presenting itself. But for the foreseeable future F1 drivers will drive F1 cars and others will drive the rest."
Rossi admitted that he had discussed the possibility with both drivers, Ocon having recently said "never say never" to a possible Le Mans outing, but he said it's unlikely they will do so while they are still competing in F1.
"We have discussed that with both drivers," he said. "It is a possibility but precedence will always go to Formula 1, they both know that and that's why also Esteban said he will never say never but at the same time is always going to be given the priority. Only because it's a different cars, different tyres, it takes time to adapt, it's exhausting races, especially the 24 hours, so you cannot just decide that you switch from a Formula 1 race to an endurance race from one weekend to another.
"Also the scheduling, the calendars are not necessarily consistent so if one day we have an opportunity, for instance Le Mans like this year, at the very end of the shutdown, which is unusual, as Le Mans is usually 10th of June more or less, perhaps, but frankly it would be more nice to have than a must have."