Feature
ALONSO AT 300 - the facts, stats and stand-out moments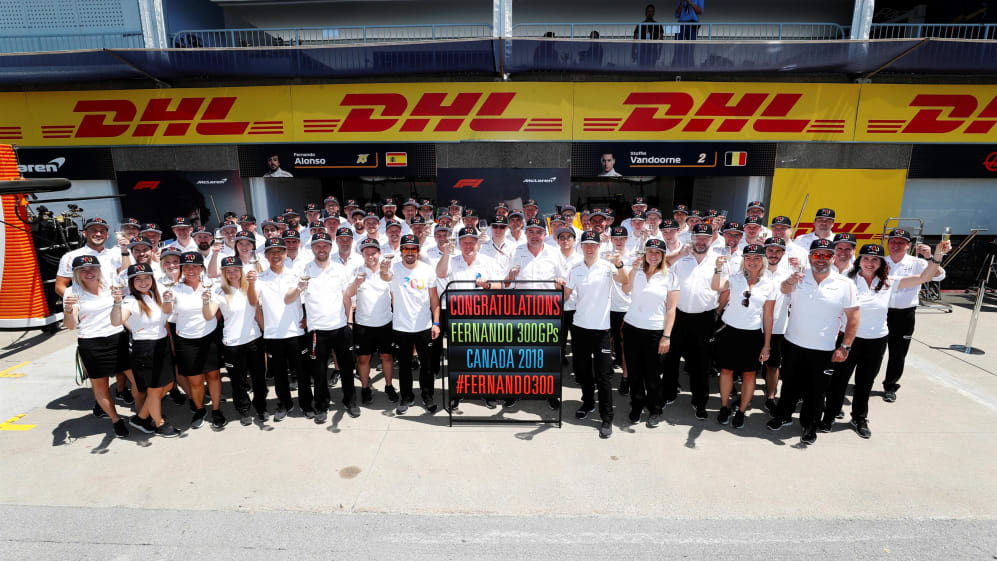 Given his relentless hunger for success, it's no surprise Fernando Alonso is still chasing records at 36 years old. Yet even for a driver who has constantly strived for more throughout his stellar career, the landmark he reaches in Montreal this weekend is truly extraordinary, as Matt Maltby reports…
The Canadian Grand Prix marks Alonso's 300th GP appearance, a feat achieved by only three other drivers in Formula 1 history.
It's been a remarkable journey, one that has seen him lift two F1 world championships – and it's perhaps no surprise that he is regarded as one of the all-time greats.
During this time, he's been involved in some iconic tussles and has consistently pushed his machinery - which at times hasn't matched his ambitions - to its limits. It's been a fascinating ride - and it's not over yet.
So, how many people have reached 300 appearances before?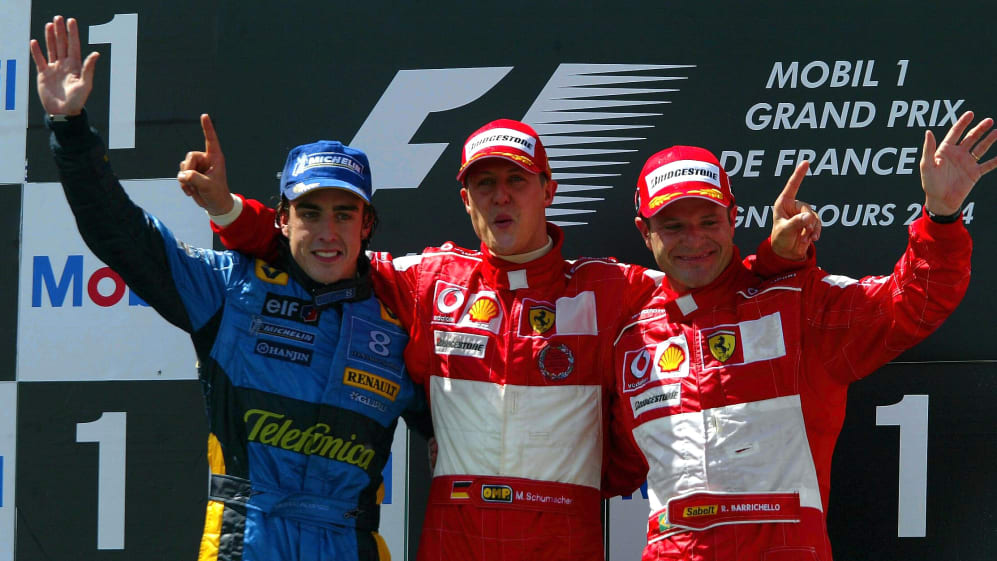 Alonso will join a stellar list of F1 icons, with Rubens Barrichello topping the list on 326 entries ahead of Jenson Button, Alonso's former team mate at McLaren. The Briton entered an impressive 309 Grands Prix, and stepped down from F1 having bagged the world title in 2009.
The third and final driver is undoubtedly the most successful in F1 history. Michael Schumacher entered one fewer Grand Prix than Button, but has the most world titles (7) and the most race wins (91).
So it's no understatement to say Alonso is joining an impressive crowd, and he's on track to surpass both Button and Schumacher by the end of this season.
This journey has also seen him represent some of the sport's most successful teams, with the McLaren man counting Minardi, Renault and Ferrari among his former employers. Not a bad CV at all.
When was Alonso's first GP appearance?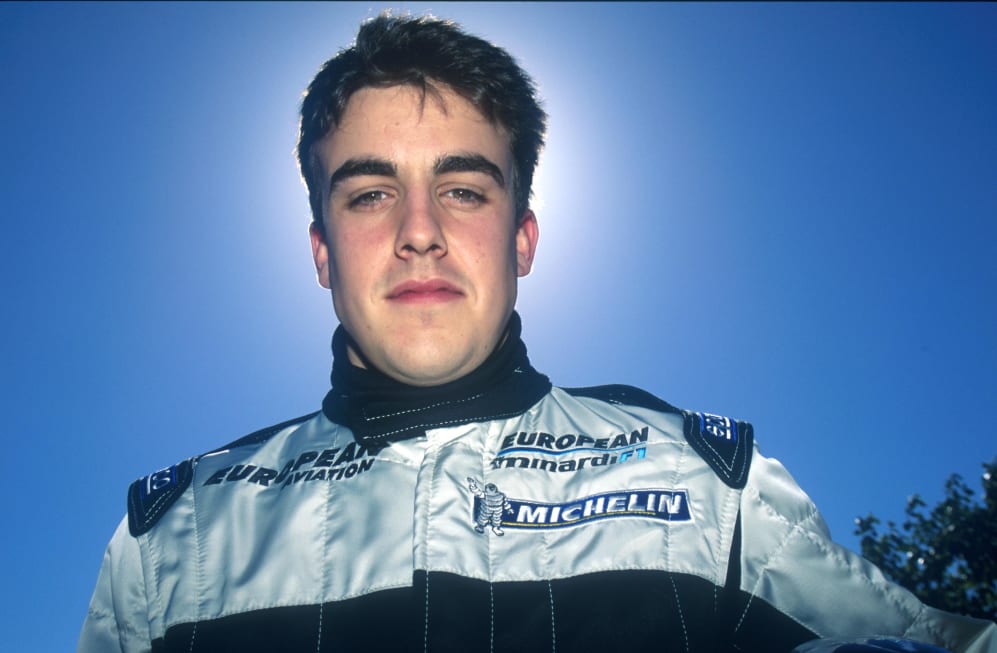 Alonso displayed his racing prowess from a young age, dominating the karting ranks and then securing title glory in Formula Nissan. So it was perhaps no surprise to those keeping an eye on his progress that an F1 seat arrived for the then 19-year-old in 2001 with Minardi.
The stage for his debut was the season-opening Australian GP, where Juan Pablo Montoya, Enrique Bernoldi and Kimi Raikkonen also made their bows, and Alonso duly delivered on the world stage. He outqualified team mate Tarso Marques and then made up seven places to come home 12th in Melbourne.
His performances for a struggling Minardi team that season were ultimately more than enough proof that Alonso was one to watch. And Renault, to whom he was contracted, duly promoted him to a race seat for 2003…
What have been his best races?
We'll let the man himself answer that...
And what about his radio team radio exchanges?
There have been plenty of examples to pick from - here's a selection of our favourites!
What has he achieved over 300 appearances?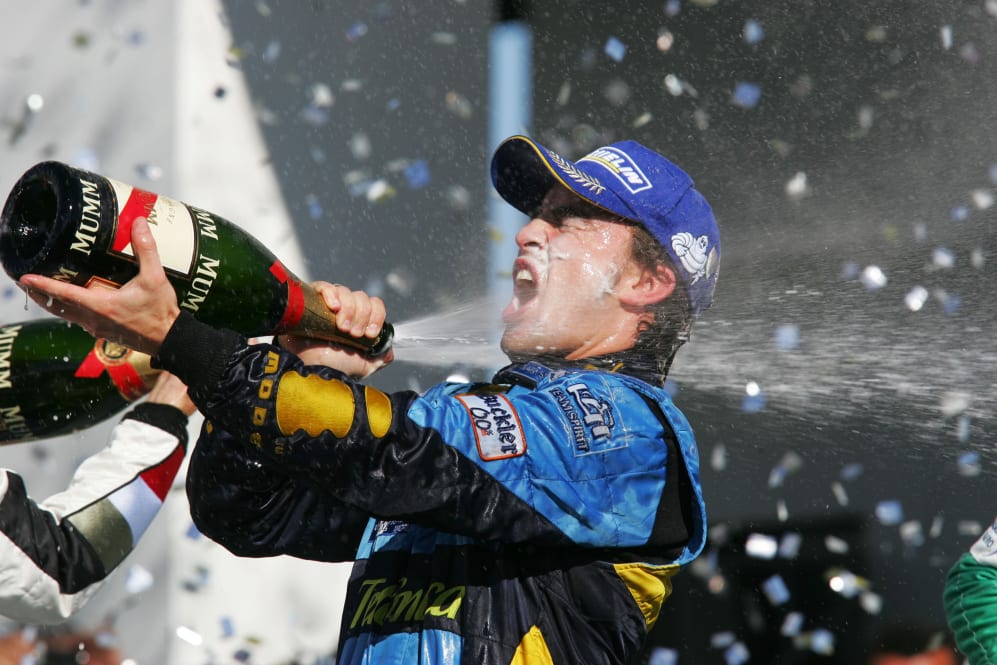 When Alonso reflects on his achievements in F1, he can do so with much self-satisfaction. His career has yielded two world titles with Renault, the first of which in 2005 saw him become the youngest title holder in F1 history – a record since taken by Sebastian Vettel.
He followed up on that success a season later with a second drivers' championship, sealing back-to-back triumphs after a five-year spell of dominance by Ferrari's Schumacher. It signalled the end of one era and seemingly pointed to the start of a new one.
Though no titles have followed since 2006, the success hasn't entirely dried up. Not only has he finished runner-up no fewer than three times, he has also taken his victory tally to 32 – the last coming in his home race at the 2013 Spanish GP. That puts him sixth in the all-time list behind Ayrton Senna, Vettel, Alain Prost, Lewis Hamilton and leader Schumacher.
The 2014 season produced Alonso's 97th career podium, which came at the Hungarian GP - a result which sees him fifth in those standings. Again Vettel, Prost, Hamilton and Schumacher all sit above him, but that's not bad company...
How many races has he missed?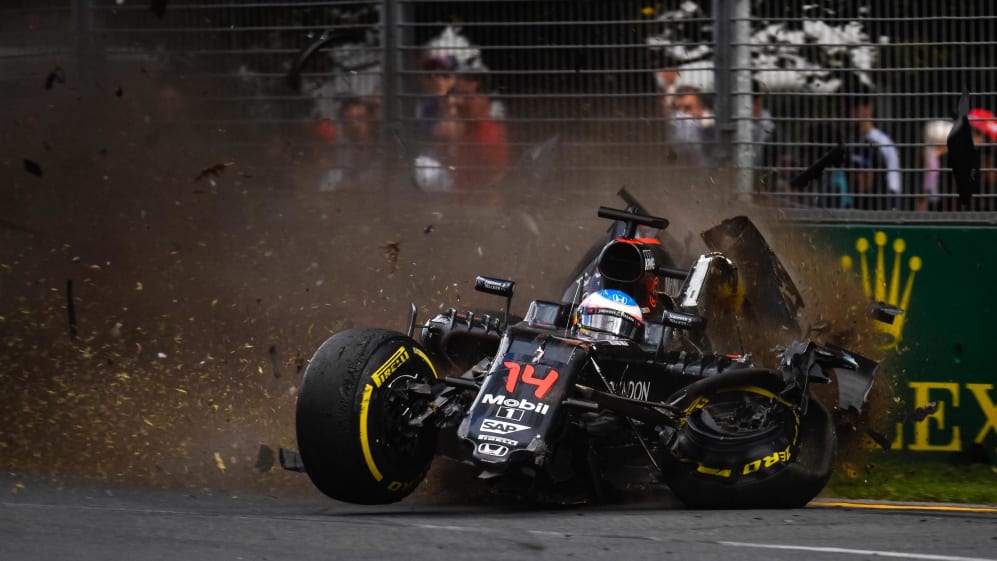 The Spaniard has had two Did Not Starts in his career (or three if you include Belgium 2001, a race that was restarted after the first eight laps were annulled, by which time Alonso had retired).
Alonso's Renault was among the Michelin-shod cars to pull out before the official start of the infamous 2005 US Grand Prix, when only six cars took part at Indianapolis due to tyre concerns.
He then failed to start the 2017 Russian GP with McLaren after he was forced to stop his MCL32 on the formation lap, ultimately suffering his fourth retirement in four races.
There have also been three Grands Prix weekends which Alonso hasn't featured at. He missed the 2015 curtain-raiser in Melbourne on medical advice, after doctors advised him not to risk a second concussion following his crash in pre-season testing.
It was medical grounds again which prevented him from racing in Bahrain in 2016. Alonso suffered a huge crash a race earlier in Australia (above) and it was decided he had not recovered sufficiently to compete.
Then last year, he memorably missed the Monaco GP to race a McLaren-entered car in the Indianapolis 500, which took place on the same day as F1's most glamorous event.
A new record this weekend?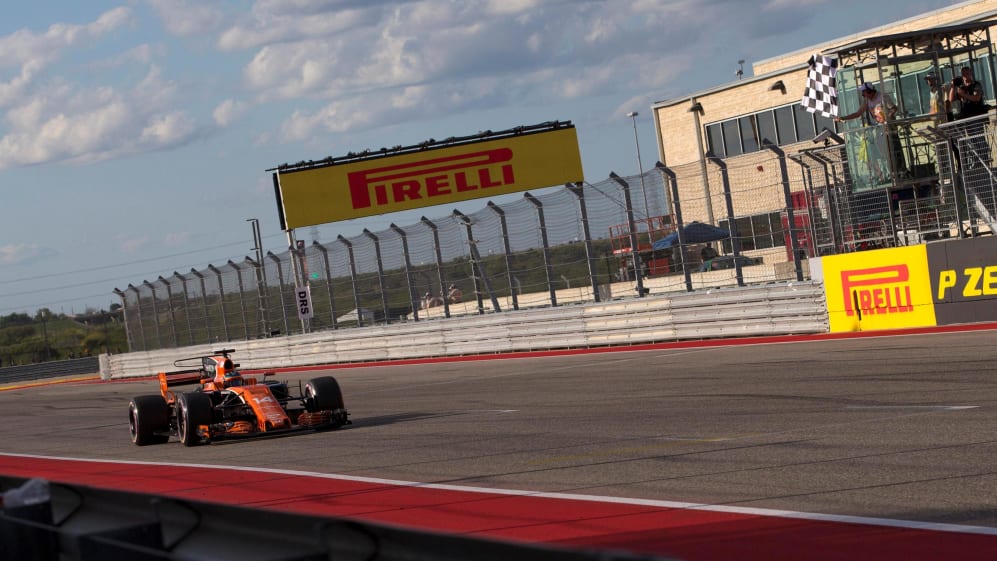 Alonso could have more reason to celebrate this weekend. Should the McLaren star finish the race in Montreal, he will go No 1 for all-time career finishes in F1.
He's currently tied on 237 with a certain M. Schumacher – and will have his sights firmly on that chequered flag to make it an occasion to remember. The question is, will he be in the points? The Spaniard has racked up 198 points finishes, a tally dwarfed by only one driver: you guessed it, Michael Schumacher (on 221).
What next?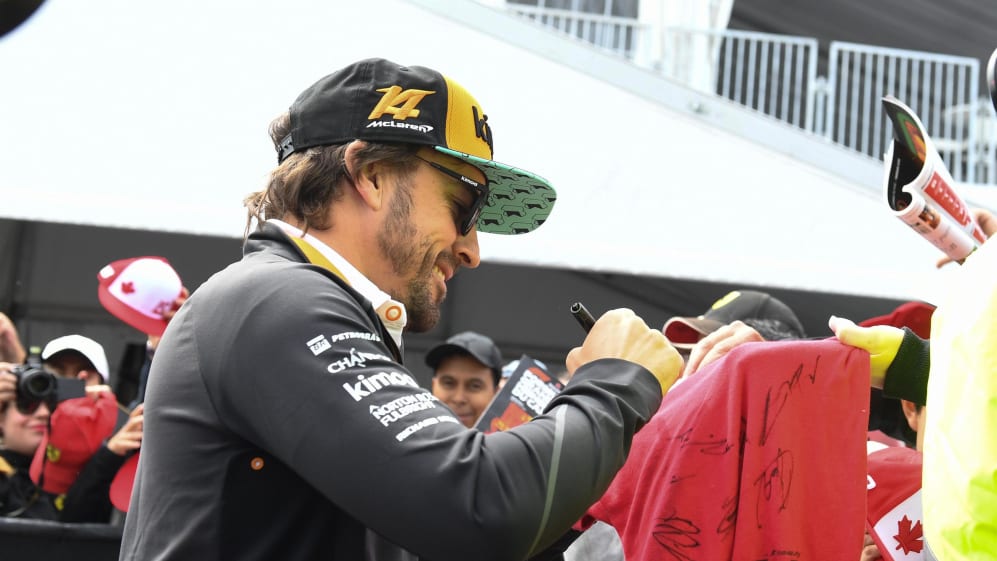 It's a good question, and one only Alonso can truthfully answer. He committed to McLaren for this season following their move to Renault power – after three tough years with Honda – and the results have suggested they are on the up.
Will he race for them again next season? He turns 37 in July, making him the second-oldest driver on the grid behind former team mate Kimi Raikkonen. Having said that, he has still outshone younger team mate Stoffel Vandoorne this season and currently sits seventh in the drivers' standings.
Alonso has made no secret of his ambitions to win the Le Mans 24 Hours and Indianapolis 500, to complete motor racing's 'triple crown' - which also includes the Monaco GP, a race he has won twice.
He'll get a chance to complete a second part of that puzzle when he competes in the Le Mans 24 Hours later this month, having missed out on Indy 500 glory last year – so there's still some work to do in regards to that quest.
One thing is for certain though – he has created a lasting legacy in F1.
A LETTER TO MY YOUNGER SELF - ALONSO
You can watch many of Alonso's best races in full on F1 TV Access. Sign up now