Alonso banking on 'chaotic' conditions on Sunday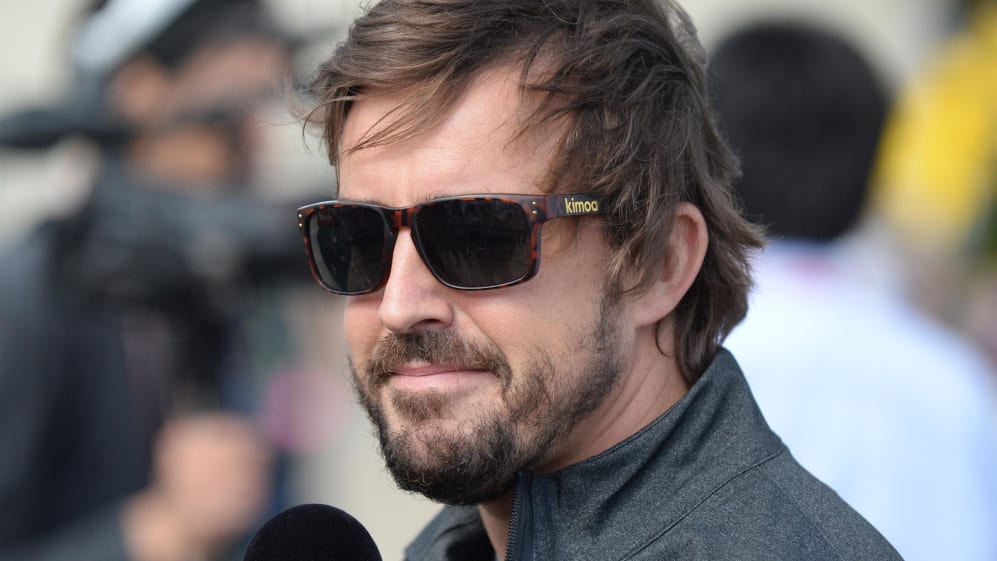 Fernando Alonso believes his and McLaren's best hope of a strong result at Silverstone on Sunday rests on changeable weather producing a 'chaotic' race.
Alonso will start from the back of the field in Great Britain after a series of grid penalties, but the Spaniard feels he can still come through the field in the right conditions, having demonstrated McLaren's underlying pace in such circumstances by topping Q1.
"We proved today that we're quite competitive in mixed conditions, so a wet/dry chaotic race could work in our favour," Alonso said.
"Hopefully it'll stay like this tomorrow, weather-wise.
"I think we saw today with mixed conditions we can be fast, we can take extra risks because we are not in the points at the start, so let see.
"If the conditions are mixed then definitely the points are possible. If it's a completely dry race, it's going to be challenging – [both] to follow the cars in the high speed corners and also [with] a lack of speed on the straights."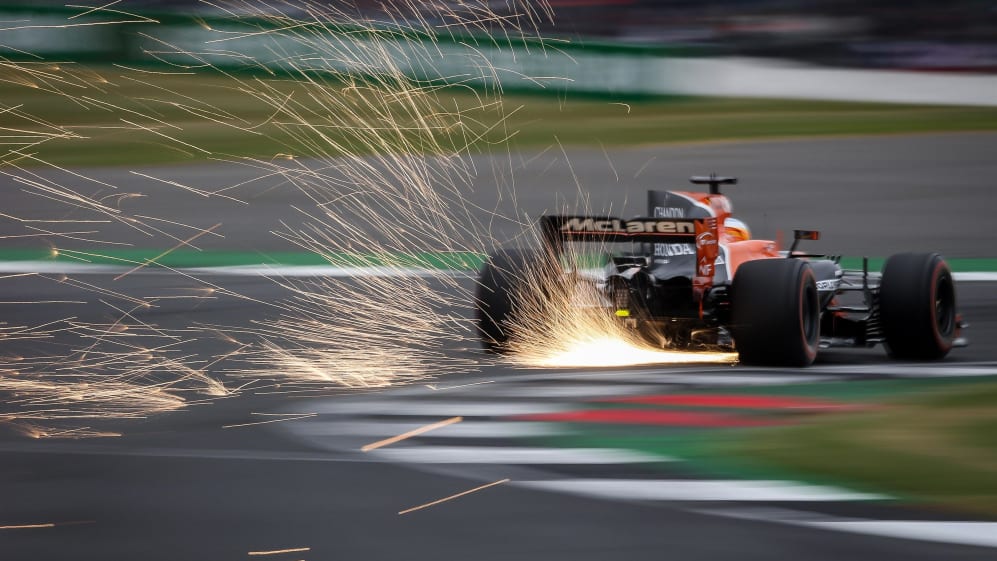 Alonso said that topping Q1 had also been a very welcome boost to the team and their fans, even if it owed more to opportunism than outright pace.
"We took advantage of a track that was on the limit at that moment – and it was nice to see one of the McLarens on top, even if only in Q1," he said.
"I saw people in the grandstands excited [and] heard them cheering. It's good for the guys in the garage as well: they deserve it as they have been working so hard these past couple of years.
"Even if it's just for one moment, to be up there at the top of the time sheets feels good. I think people need sometimes to see McLaren back on top of the times."
Alonso's table-topping performance represented the first time McLaren have headed a qualifying segment since the 2013 Indian Grand Prix, when Jenson Button was fastest in Q1.
Stoffel Vandoorne underlined McLaren's inherent pace by qualifying a season-best ninth, having finished in the top ten in all three segments. "We maximised every chance we got," he commented.