Alonso believes Alpine have made a 'step forward' with new PU after Barcelona running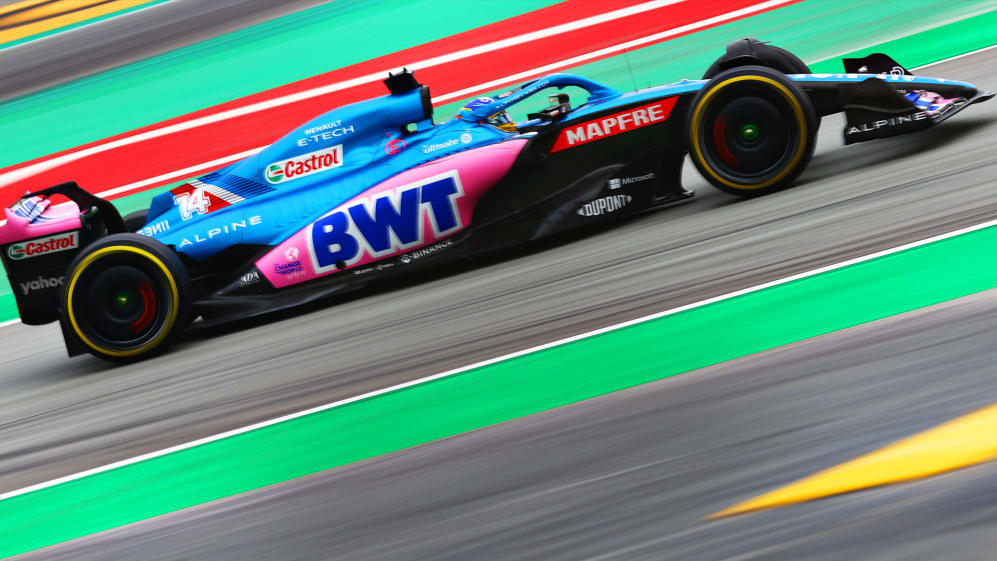 Smoke signalled the early end of Alpine's running in Barcelona, when Fernando Alonso's A522 stopped on track on the final morning – yet the two-time champion was mostly unfazed by their troubles.
Alpine set 264 laps over the three days in Barcelona – putting them eighth in the mileage stakes, with only Alfa Romeo and Haas behind – adding just 12 on the final day of running as Alonso ground to a halt.
The team later said a "minor sealing issue" in the hydraulics had caused the fire that halted their running on the final day. Yet Alonso was complimentary about what he'd experienced from the team's all-new Renault power unit for 2022.
READ MORE: The 5 key questions from 2022 pre-season running in Barcelona
"Well, obviously, we believe that we have a step forward on the engine, on power, but also on everything, you know?" he said. "I think the engine has been updated in many different areas, so, let's see if we can be a little bit competitive on that side.
"And [we must] keep… the reliability that we had last year; it was one of the strongest points of the car, finishing all the races and having no issues at all. So yes, you need to combine those two things: the performance and finishing the races."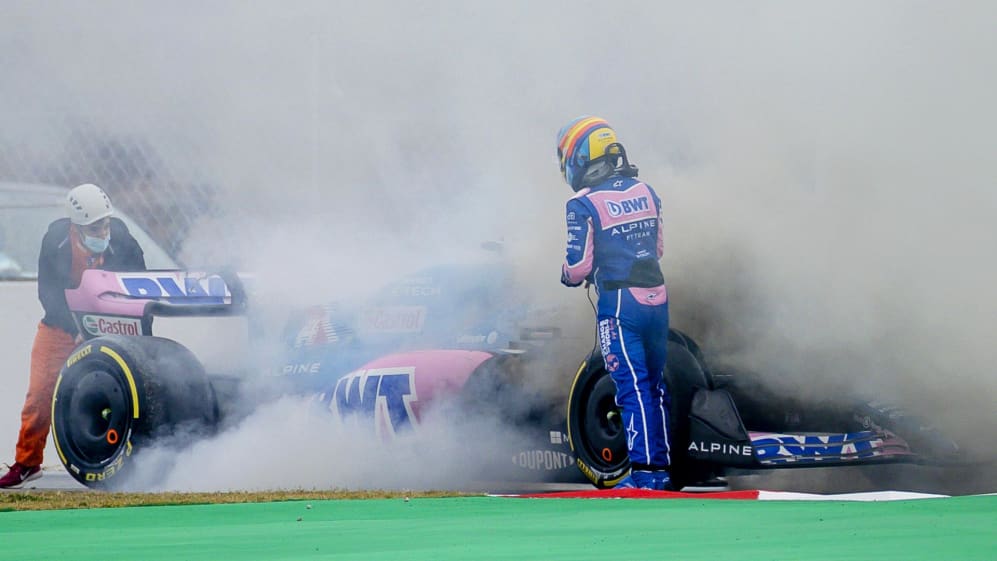 The Spaniard also stressed that he was looking forward to the Official Pre-Season Test in Bahrain on March 10-12, in order to see whether Alpine have the grunt to keep up with the frontrunners.
"Until we go to Bahrain, we don't know even what the others did as well on the engine side and how much progress everyone did this winter," he warned.
READ MORE: How all 10 teams fared after showing off their 2022 cars in Barcelona pre-season running
"There is new fuel, so we all lost performance with the new fuel, and we all try to recover that. So, let's see in Bahrain."
Team mate Esteban Ocon missed out on Friday afternoon running thanks to that stoppage, and only had Thursday in the car – completing a very productive 125 laps over the day. He was left feeling encouraged by the A522's potential.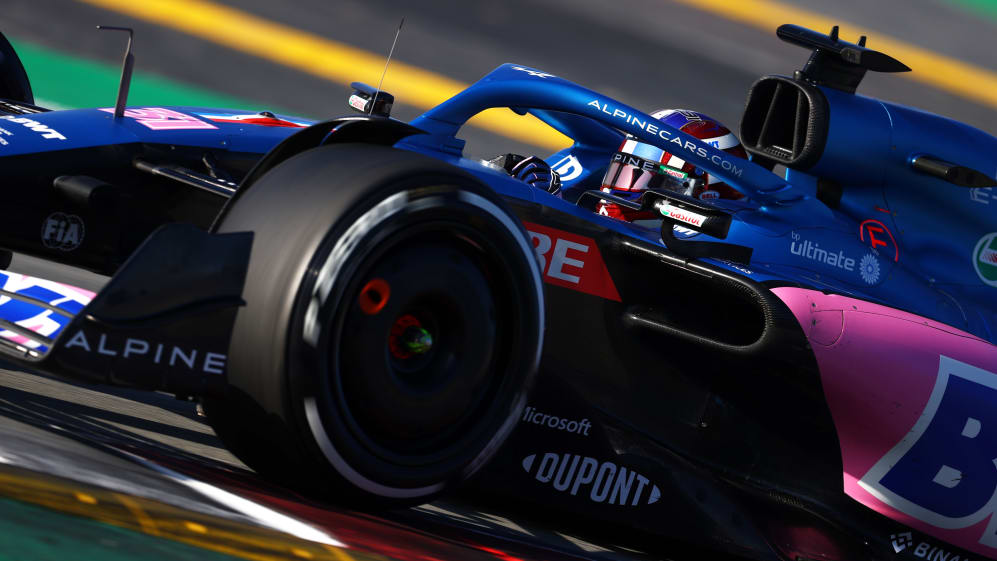 "[Thursday] was my first proper day in the A522 and it's certainly a great feeling to be back in a Formula 1 car and doing lots of laps," said the Frenchman after running on Day 2.
WATCH: Jolyon Palmer gives his expert opinion on 2022 pre-season running in Barcelona
"It was good to start to get a feeling for the car on proper tyres in accurate testing conditions. The most important target for us today, like [Wednesday] too, was to do lots of running, so to do over 100 laps is encouraging.
"We tested a lot of different things and we've given ourselves a couple of ideas to work on. We definitely have a direction on the particular areas to improve, which is the main objective at pre-season testing. It's a positive start and I'm looking forward to discovering more," he concluded.