Feature
The 5 key questions from 2022 pre-season running in Barcelona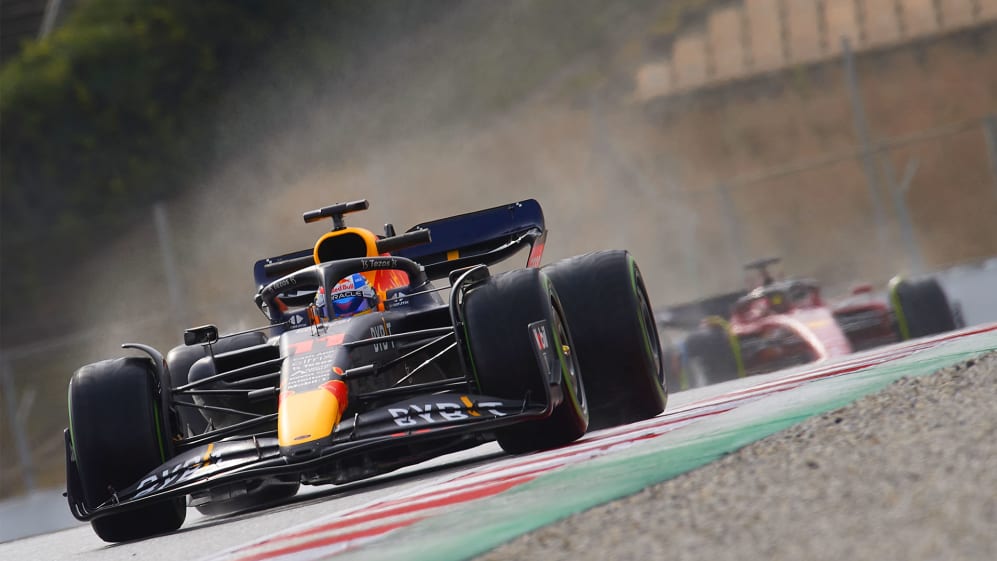 Attempting to draw conclusions from the timing charts in pre-season running is traditionally a risky business as teams run a variety of programmes – and that makes comparisons tricky. But there is still plenty to dig into from the three days of track action at the Circuit de Barcelona-Catalunya…
Have Ferrari sprung a surprise?
Ferrari caused quite a stir when they launched the curvaceous F1-75, the red machine featuring a series of innovative touches that impressed onlookers up and down the paddock. Their boss Mattia Binotto said at the time that his technical team had been "brave" with the design, as they look to recapture former glories, so there was a great deal of satisfaction – and rightly so – inside Maranello when the car hit the track and was hooked up straight away.
ANALYSIS: Why Friday's wet weather test in Barcelona gave us a tantalising insight into 2022's aero changes
Watching trackside, the F1-75 looked like it was on rails from day one, and was among the most impressive machines as it swept through the high-speed turns. Carlos Sainz and Charles Leclerc were able to lean on it quite quickly and thanks to brilliant reliability, they had plenty of seat time, with Ferrari ending the event with the most mileage of all – 430 laps.
Courtesy of a dreadful 2020 season, where they ended the year sixth, Ferrari were afforded a larger amount of wind tunnel and CFD testing time in the first half of last year – as per the rules – compared to Mercedes and Red Bull. And on initial inspection, it seems like they've made the most of those vital extra hours.
READ MORE: Ferrari 'outsiders, not favourites' despite strong pre-season form, says Binotto
Their rivals were impressed by what they saw, but Ferrari were keen to play their form down – with Binotto admitting the F1-75 will be largely unchanged for the next test in Bahrain as they look to refine the package they brought to Barcelona, whereas it is anticipated Mercedes and Red Bull will bring significantly updated packages.
Are Ferrari going to be the class leaders at the first race in Bahrain? It's unlikely, given the prowess of Mercedes and Red Bull. But are they going to be much closer than they were last year – and thus potentially in the hunt to challenge for podiums and wins more regularly? The early evidence suggests yes.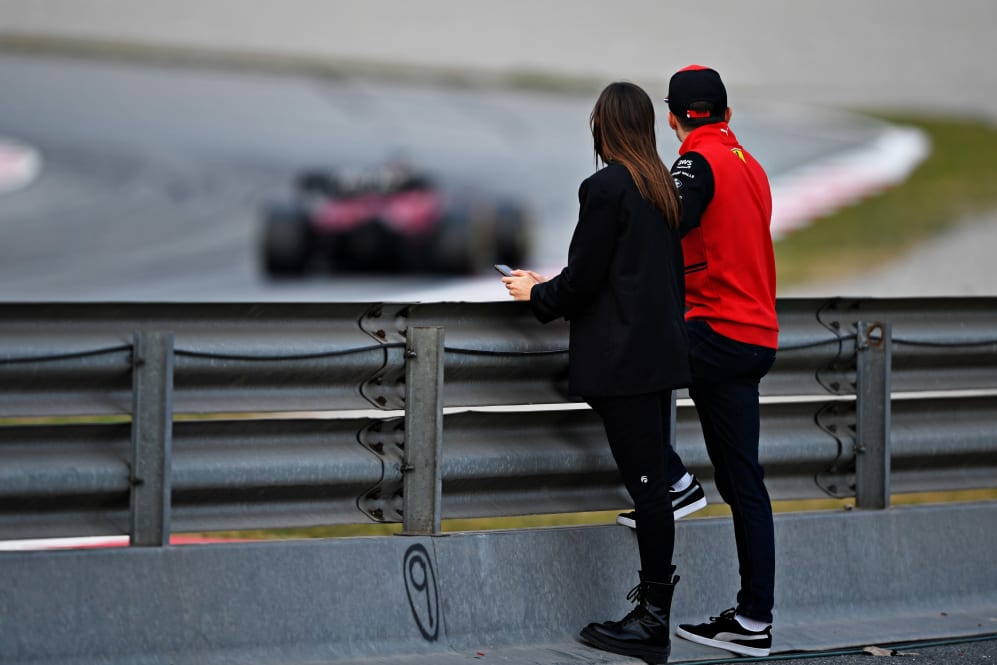 Are McLaren in the fight?
McLaren have been a team on a charge in recent years and their performance over three days in Barcelona gave no reason to think that won't continue into the coming campaign.
Lando Norris was keen to play down their eye-catching pace on the opening day – and it's true that there's very little point reading too much into it, as we don't know what fuel loads, engine settings or set-ups everyone was running.
READ MORE: Teething troubles, wet weather runs and fun 2022 cars – What we learned from Day 3 of pre-season running at Barcelona
However, they were one of the most reliable teams in Spain, ending the week third in the mileage charts and internally, there was satisfaction that the car was responding as expected. Daniel Ricciardo is in a much better place than this time last year, and while it's still early days, he seems comfortable in the car. Norris continues to go from strength to strength, and takes confidence from how well the team operated and ticked off their to-do list in Barcelona.
At the very least, they still look like a top-four team. As everyone shifts their attention towards performance in Bahrain, we'll get more clues as to whether they've closed the gap to the top two teams.
Just how good are Mercedes?
The timesheets took on a familiar look, despite sweeping changes to the regulations, on the third and final day of running in Barcelona as Lewis Hamilton led George Russell in a Mercedes one-two.
Lap times, as we keep saying, are not worth reading into, but the fact that the world champions managed their highest mileage count of the three days on Friday was impressive. Both drivers didn't seem overly happy with how the car felt on day one, but those feelings improved as the event went on.
READ MORE: Hamilton says Mercedes had 'obstacles to overcome' despite topping Barcelona pre-season running
It was an ominous sign that not only were they happy enough with the reliability of their car to do plenty of practice starts across the three days, but they flew through their programme, to enable them to start race simulation prep and lower fuel runs before the session was out.
It wasn't all smiles, with Hamilton saying the team had several "obstacles to overcome" and that they were "a little behind" where they want to be. But it is also widely expected the eight-time reigning world champions will bring a heavily updated car to the Official Pre-Season Test in Bahrain.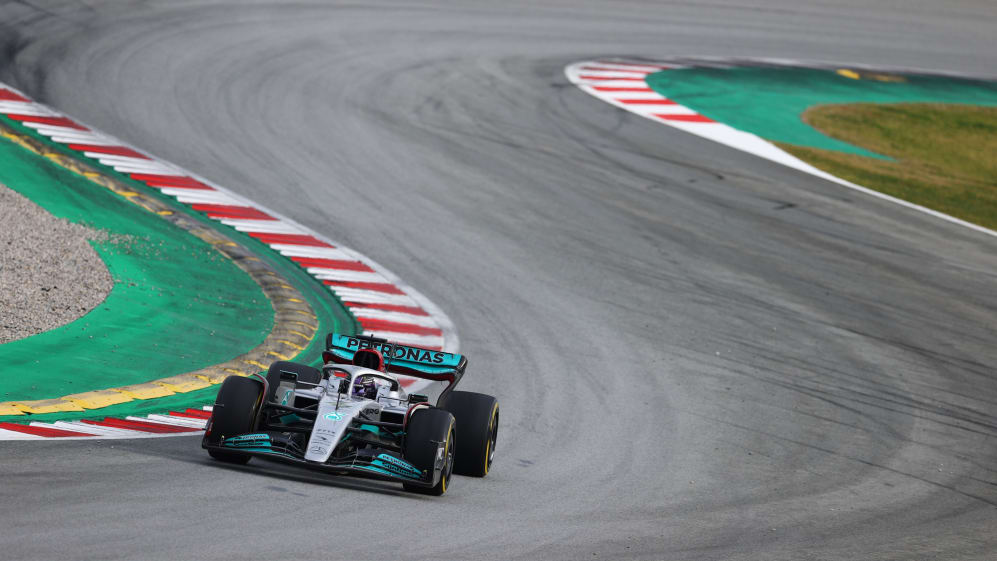 Is there substance behind Red Bull's style?
Red Bull caused a scene when they revealed the 'real' RB18 on the opening morning of running at Barcelona, the new machine sporting a highly innovative design, with several features not seen on other cars.
World champion Max Verstappen had a ruthlessly efficient opening day of running, and while a few gremlins crept in on day two, which limited Sergio Perez to less than a century of laps, they rebounded with aplomb on the final day to end up fourth in the mileage charts.
READ MORE: 'The difference is pretty obvious' – Drivers 'positive' about ability to follow cars under 2022 regulations
Both drivers reported a stable balance from the outset and said the car felt good to drive, which is ultimately the key focus in these early days. They won't be worried about not troubling the top of the timing charts, not least because sources say they will have a significantly upgraded car in Bahrain.
Those developments will have been in the works for months and signed off well before Barcelona. The question now is whether they will deliver as the simulations have suggested – and also whether the team are able to get the most out of them. The early signs, as is the case for the main rivals Mercedes, are good.
Is it as bad as it looks for some?
While the top teams had near-perfect running in Spain, it wasn't such smooth sailing for others. Alfa Romeo and Haas were hit hardest, the duo ending ninth and 10th respectively in the mileage charts having been blighted by a series of little mechanical gremlins that forced them to spend too much time in the garage.
READ MORE: Bottas hoping Alfa Romeo 'can make up the time we lost' after completing just 10 laps on final day of Barcelona running
In a season where track time is so important, with every lap delivering critical data to understand this new generation of cars, such poor reliability out of the box is obviously not ideal. But they did each have at least one successful morning or afternoon where they could get some consistent running in, and that gives them something to build on over the next 10 days or so before the Bahrain test.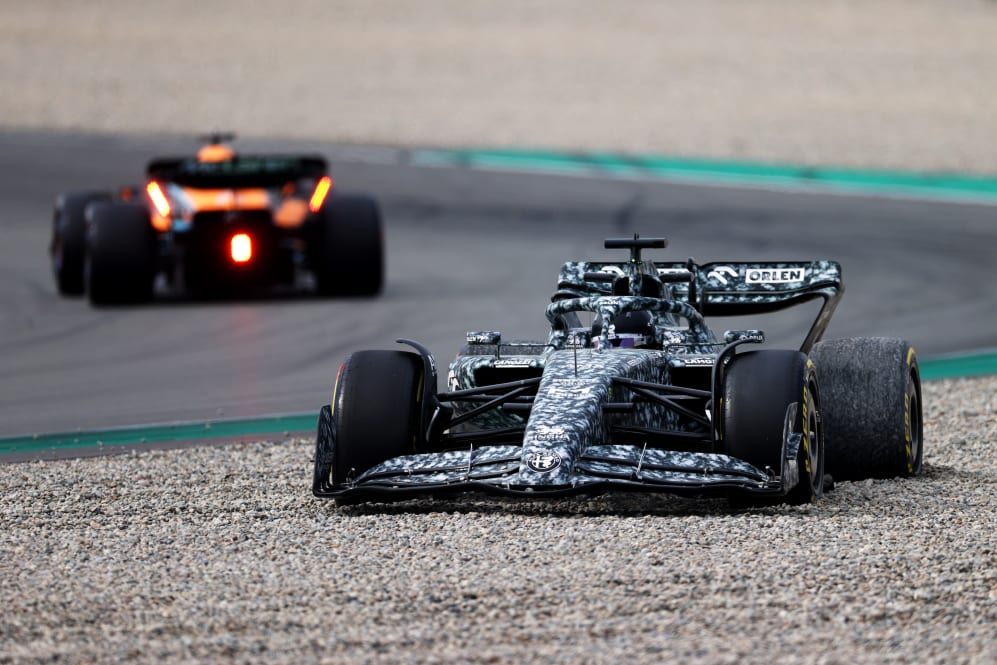 Alpine appear to be on the back foot, too, with Fernando Alonso managing a meagre 12 laps on the final day, courtesy of a hydraulics issue that forced an early finish to running.
WATCH: Jolyon Palmer gives his expert opinion on 2022 pre-season running in Barcelona
They were frustrated to be without DRS – which would have cost them around seven tenths of a second – throughout, and a limited number of parts meant both Alonso and Esteban Ocon did not push hard. But internally, they felt they'd made a breakthrough with changes made overnight Thursday through to Friday, to give them confidence heading to Bahrain.
Pre-season is designed to be an opportunity for teams to learn about their cars and iron out any creases – so little niggles are to be expected. But they will hope they are few and far between when they get to the Bahrain desert, so the focus can be on performance rather than reliability.