Alonso confident Aston Martin can return to top 10 in Brazil with outings in Austin and Mexico 'not normal'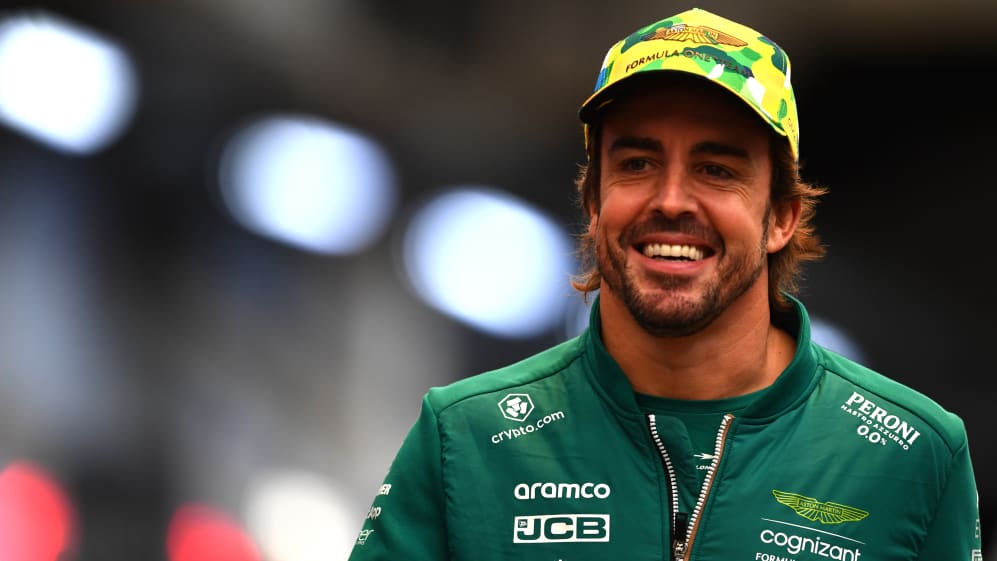 Fernando Alonso believes that Aston Martin will have a stronger weekend at the Sao Paolo Grand Prix, with the Spaniard keen to bounce back from the "pain" of back-to-back DNF results in Austin and Mexico.
The team have faced a difficult spell of late after a promising start to the season. Alonso started from 13th on the grid last time out at the Autodromo Hermanos Rodriguez before slipping backwards in the race, and he eventually retired on Lap 47 due to damage sustained from running over debris.
READ MORE: Alonso insists it has still been 'incredible season' despite Aston Martin's double DNF in Mexico and drop off in form
This followed on from a challenging weekend at the United States Grand Prix, where Alonso failed to get out of Q1 for the first time this season. Both he and team mate Lance Stroll started from the pit lane and, while both worked their way through the field, Alonso was forced to pit in the final few laps and his car was subsequently retired from the event.
With the upcoming weekend in Brazil marking the final round of a busy triple-header, Alonso is hopeful that he can put these recent disappointments behind him and achieve a better result.
"[It's been] very intense," Alonso said of the back-to-back run of Grands Prix. "As you said, the double DNF in Austin and Mexico hurts a lot but we have another chance here in Brazil. I'm happy that it's a triple-header because you don't have time to feel the pain. You immediately jump in the car and you try again and I think it's going to be a better weekend, hopefully, this one with less experiments and more straightforward."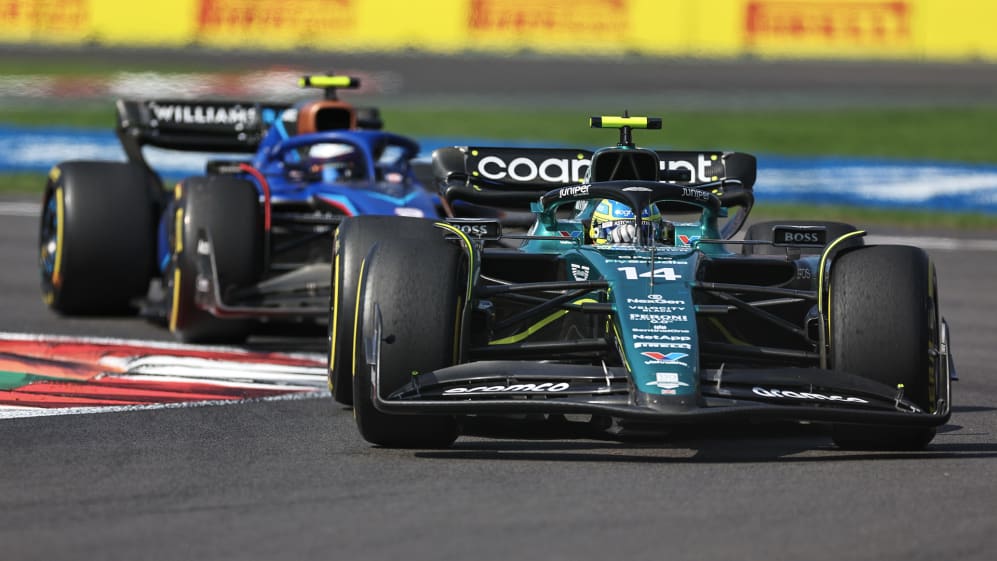 The final Sprint of the 2023 campaign will take place at Interlagos, meaning that there will be only one practice session before qualifying takes place later on Friday. Alonso believes that, with this providing less preparation time, the team could benefit from the information they have garnered in previous races.
"Sprint weekend obviously doesn't allow you to experiment anymore," the two-time world champion acknowledged. "It's only one free practice so from the last two races we have a lot of information, a lot of data. We use all of that information to start tomorrow with the best package that we have at the moment for this type of track.
READ MORE: Alonso admits United States GP retirement 'hurts' after 'tremendous' recovery from Aston Martin
"I'm confident we can have a good weekend. I think, obviously, it looks disappointing in the last two but three races ago in Qatar I started P4 and finished P6, so I tend to think that the last two events were not normal and we'll go back to a top-10 performance here."
Stroll is also feeling more confident about the weekend ahead for Aston Martin, having admitted that the squad were taken by surprise by their struggles in Mexico after managing to recover in Austin.
"It wasn't what we were expecting [or] hoping for after a really strong race on Sunday in Austin," the Canadian said. "We started from the pit lane, changed a few things from the car, had a strong race and finished in the points. Then going to Mexico, [we were] really struggling again, so not what we were hoping for last weekend, but we'll see what we can do this weekend."
IT'S RACE WEEK: 5 storylines we're excited about ahead of the 2023 Sao Paulo Grand Prix
When quizzed on whether he expects the team to be more competitive in Sao Paolo, Stroll responded: "I hope so. We had a few ideas for sure. I think a lot of analysis has gone into last weekend, coming into this weekend so, yeah, we'll see how we go."
Aston Martin currently sit fifth in the constructors' championship, 20 points behind McLaren in fourth with three rounds remaining.