Alonso 'disappointed' after difficult first day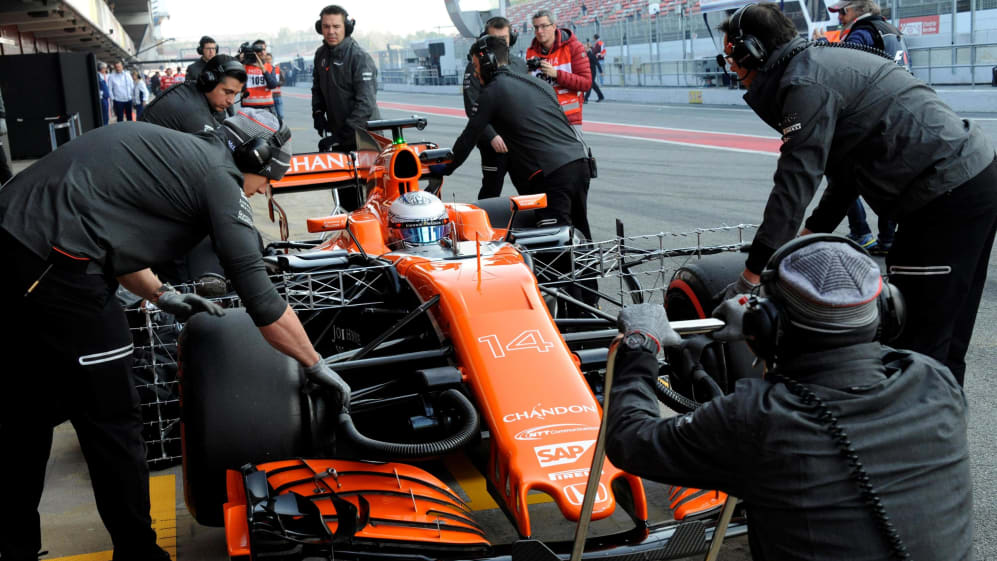 Fernando Alonso says McLaren need to avoid hitting issues 'over and over again' after technical troubles restricted him to just 29 laps on the opening day of pre-season testing in Barcelona.
The Spaniard had completed just one installation lap when he was consigned to the garage as an oil systems issue was discovered on his Honda-powered MCL32.
After a subsequent power unit change, Alonso was able to return to the track in the afternoon, but he remained frustrated as he assessed his day.
"[I'm] obviously disappointed," he said. "It was not the perfect start of winter testing. We've lost a lot of track time, which is far from being ideal in this moment of the pre-season. But that's the way it is.
"We can just try to learn from it and hopefully not repeat the same thing over and over again. My goal is to recover time in the next couple of days.
"We only have four days for each driver before the world championship starts – and now one is gone for me."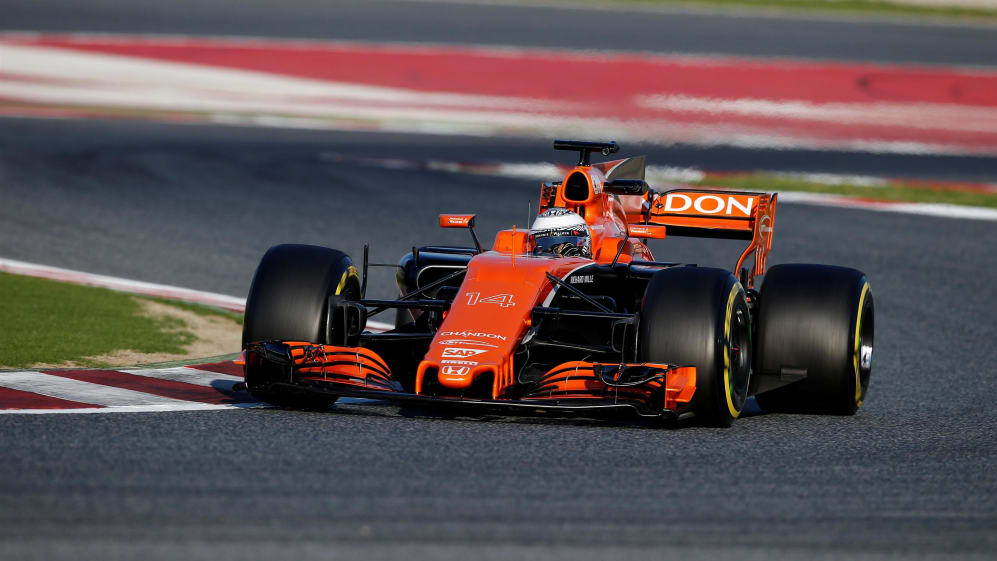 It is still way too early to make a judgement on the performance of the car.
Given his limited track time, Alonso said he was unable to give much of an assessment of his new machine.
"Yes I did 29 laps, but most of them were installation laps and checks that we ran, so I am really waiting to have a proper day to come to some conclusions.
"And about the feeling: there have been so many problems that the feeling was cut short and it is still way too early to make a judgement on the performance of the car."
Eric Boullier, McLaren's Racing Director, agreed that the new car's issues were 'disappointing' given the team had completed a trouble-free filming day on Sunday.
"We did our 100km and more or less everything went right, so today it was a bit of a surprise to have this problem with the power unit. But we have to wait for Honda to come back to us.
"Honda has asked for the power unit to be sent back, they are investigating what is going on and Honda will tell us what happened."
Stoffel Vandoorne is scheduled to take over behind the wheel of the MCL32 on Tuesday.