Alonso hoping McLaren's France struggles a 'one-off'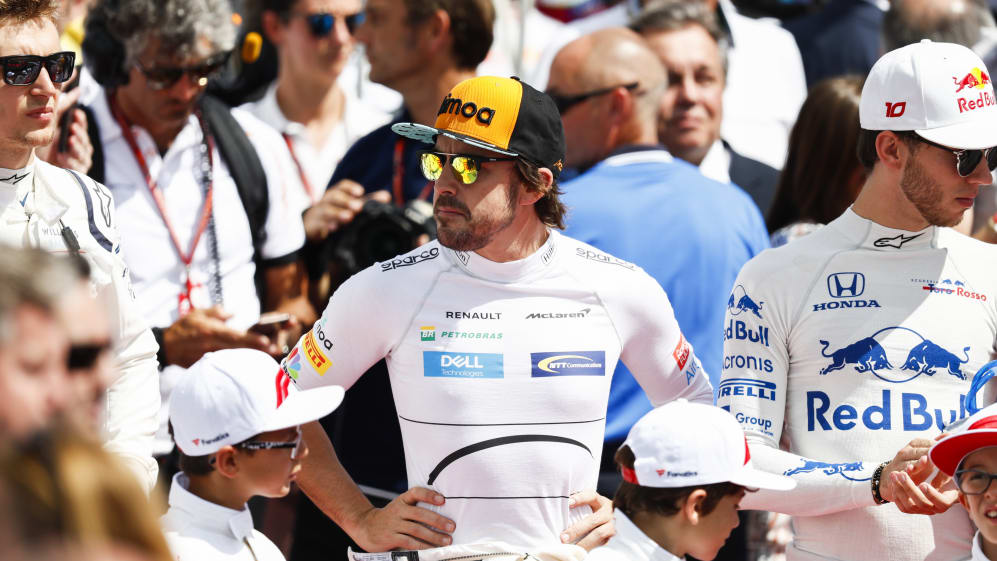 The start of a worrying trend or a one-off? After a third consecutive race weekend without points, Fernando Alonso is banking that McLaren's performance in France falls into the latter category…
In both Monaco and Canada, the Spaniard was running in the points when he was forced to retire due to reliability issues. The French Grand Prix was a different story, however, with both McLarens dropping out in Q1 and failing to recover in the race, resulting in the team slipping 22 points behind Renault in the fight for fourth in the constructors' championship.
Asked if he's confident the Austrian Grand Prix will be better for McLaren, Alonso replied: "Yes, I am confident.
"This was by far the worst performance of the year. So, I really hope it is a one-off and not the normality.
"It was all the race on the back foot, and from the start we had to avoid a lot of accidents in front of us. People seemed to shortcut the circuit and nothing happened. We stay on the circuit and we came last just doing that.
"But it was not our race, and after we had a suspension problem at the end. We could not even see the chequered flag, so a not very competitive weekend for us. But in five days we have another opportunity to forget this, and I really hope that Austria and especially Silverstone will be better circuits for us."
At one stage in the race, Alonso complained to his team over radio that he had "no brakes, no tyres and we are out of the points", and he says his tone was a result of his team focusing on unrealistic positions.
"I think on the radio the team was definitely overexcited. Telling me the gaps with the fifth guy, the sixth guy, and I was last after the Safety Car and I had a problem with the brakes overheating.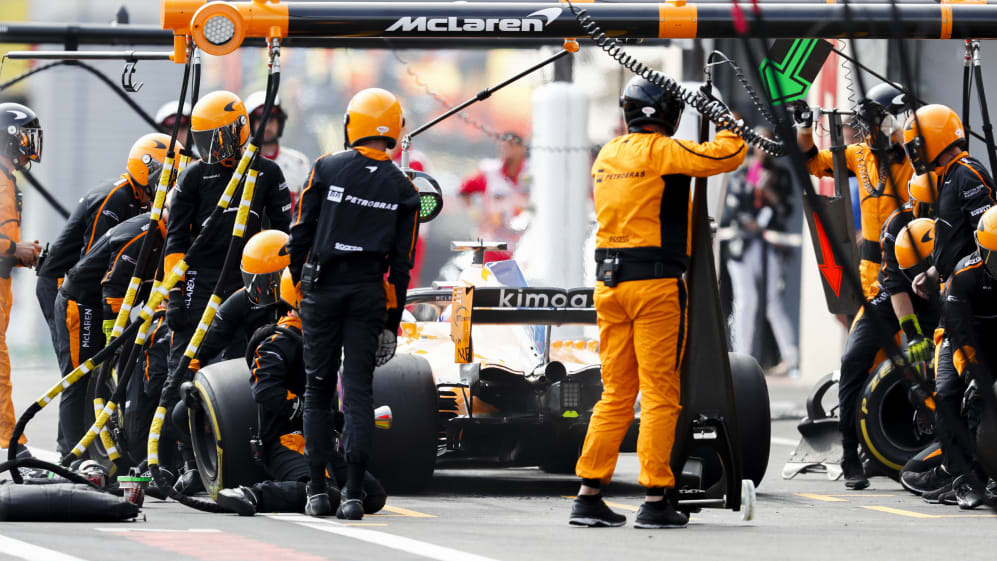 "I had one set of tyres for the while race because we stopped on lap one to fit the yellow tyres. So it was a defensive race and no frustration. But we know this weekend we have been quite uncompetitive from qualifying with both cars out of Q1 and now both out of the points.
"We need to raise our level of Austria and Silverstone. It is only in five days' time, so we need to find solutions."
Despite such a disappointing weekend for McLaren, Alonso says there are reasons to be optimistic and doesn't view the stark contrast between his Le Mans 24 Hour victory and France performance as particularly tough to take.
"I prefer to be last here than watch on television. We are two drivers doing the best job in the world and we were not competitive this weekend. As I said [after qualifying], we are very bad but we are seventh in the world championship. So something good maybe is happening."
Alonso retired the car on the final lap due to a suspension problem, and team mate Stoffel Vandoorne fared little better as he crossed the line 12th, a result he feels is a fair reflection of McLaren's current level of competitiveness.
"I think first of all for us to be able to be in the points we always needed a bit of luck and to be honest the race was a bit boring," Vandoorne said. "After lap one nothing really happened and we kind of knew that if no other cars got into trouble and nothing really happens in the race then it's always tough for us.
"We ran at our own pace, the pace was definitely better than it was in qualifying so once we can qualify higher up then it will push us higher up in the race as well.
"We're lacking just general pace. There's nothing particularly wrong with the balance of the car, it's just the pace at the moment is not strong enough."
With Renault's Nico Hulkenberg scoring once more, Alonso slipped a further place in the drivers' standings to eighth.