Alonso: McLaren need to emulate Red Bull of '14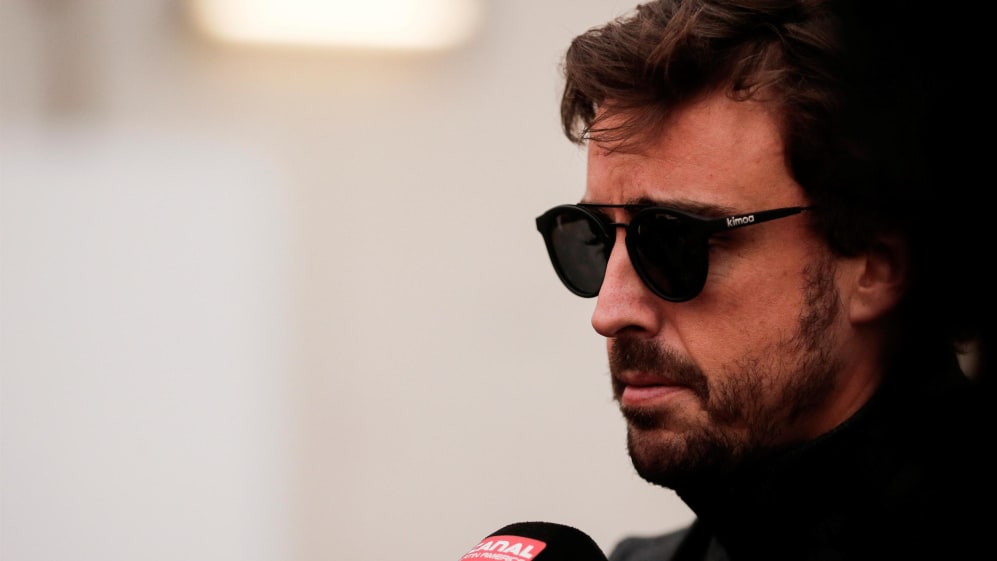 Fernando Alonso says McLaren can draw inspiration from Red Bull's 2014 resurgence, stressing the need for an 'immediate response' to what has been a difficult start to the team's new season.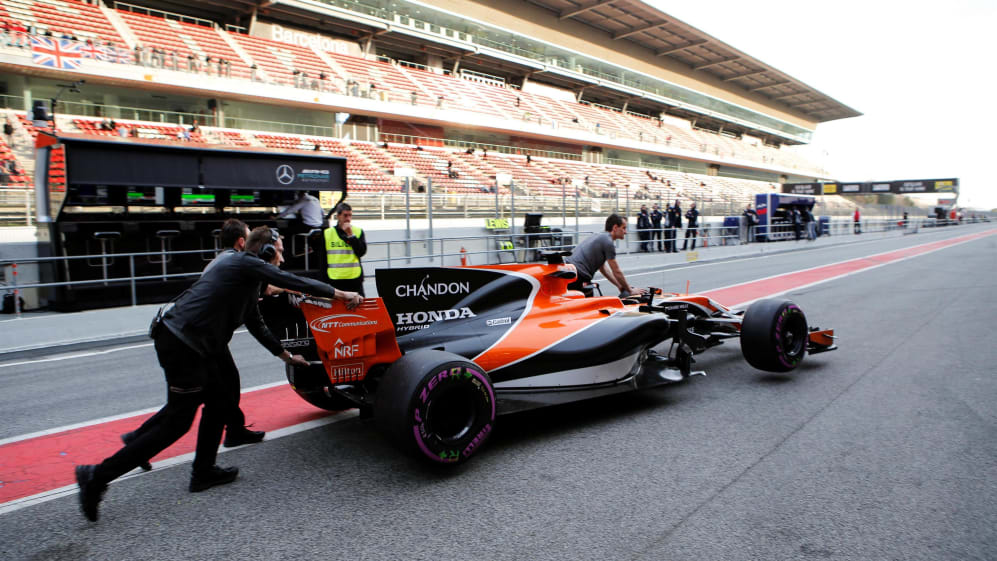 The season is long enough that you can have time to react
McLaren have been dogged by a litany of issues over the first six days of testing, mainly derived from a Honda power unit that Alonso admits has 'no reliability and no power'.
The two-time world champion insists both Honda and McLaren can overcome such difficulties, however, citing the example of Red Bull and Renault's 2014 campaign, where a torrid pre-season was followed by victory in the seventh race of the year, and three in total over the 19-race campaign.
"Right now there is no secret - we cannot tell that we are happy and that everything is going okay," Alonso told reporters in Spain on Monday, after completing just 46 laps.
"We have only one problem: the power unit. There is no reliability and there is no power.
"We are not completing our programme, we are not doing the laps we plan every morning. Our situation is far from ideal.
"On the other hand it is only winter testing. I remember 2014, Red Bull were doing like seven laps in winter testing and won two or three Grands Prix that year, so let's say that the season is long enough that you can have time to react.
"We are a big team. When you think about McLaren you are afraid of them, of an opponent, because you know that McLaren will sort things quickly - this is what we need.
"We need a reaction from everyone, stay united, work close to each other - but definitely a big reaction that I expect immediately."
Alonso insisted he still expects McLaren and Honda to arrive in Melbourne in good shape, adding: "There are only two days left [of testing], so we're definitely a little bit behind schedule in terms of reliability and performance.
"But this is winter testing and that's what it is about. Nothing to worry for Australia I guess, the team will be fully ready to compete on a good level. The only question mark is how much power we have..."