Alonso: McLaren qualifying struggles worse than expected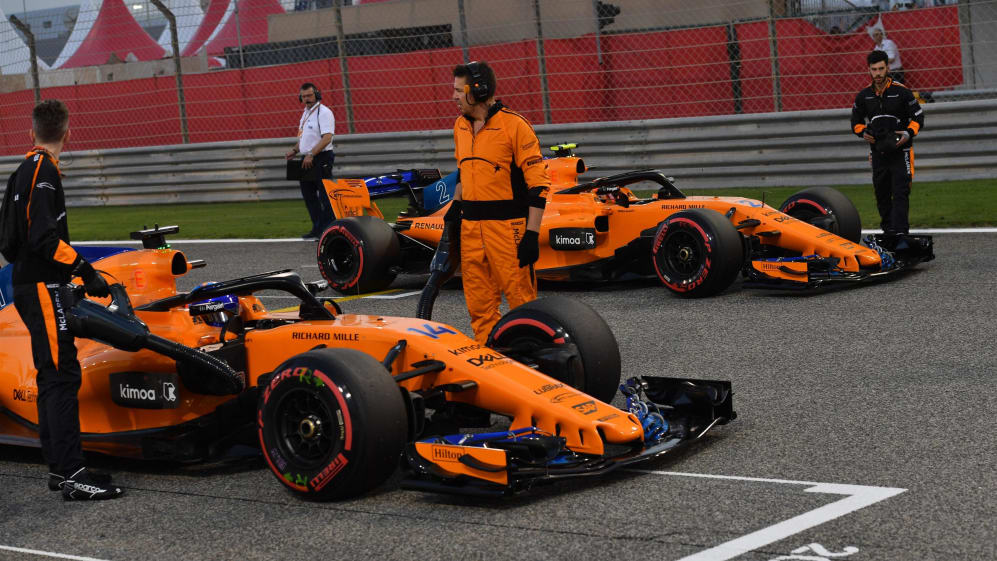 After pre-season testing, sitting third in the constructors' championship with two races down would have been seen as a major success for McLaren. But Fernando Alonso won't let that position mask the team's qualifying weaknesses.
In both Australia and Bahrain, the two McLaren cars have dropped out in Q2 and had to move forward in the race to score points. On Saturday in Sakhir, Alonso qualified 13th on the grid, one position ahead of team mate Stoffel Vandoorne, and behind both Toro Rosso, Renault and Force India drivers.
From such lowly starting positions, finishing seventh and eighth for the team - their second consecutive double-points result - was a good response in the race, but Alonso has been left surprised by McLaren's pace deficit to their rivals over one lap.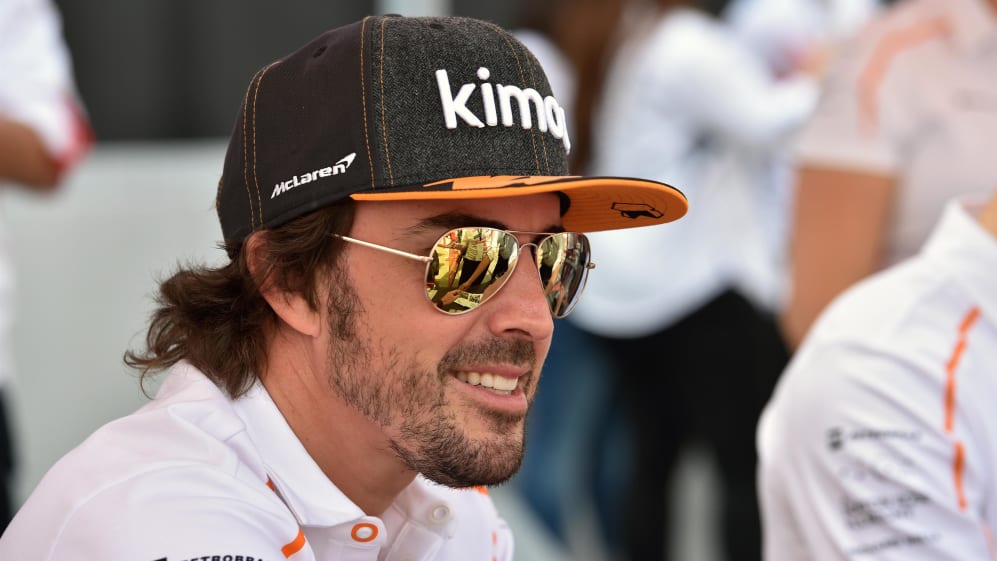 We were too slow in qualifying - when we start behind we compromise our race result
"For sure it was a great Sunday for us," Alonso said. "We weren't too sure about the race pace, qualifying had gone a bit wrong for us, so to score points with both cars is a great result. But we need to understand what's the gap to those in front and improve, because for sure we had a difficult weekend, more than expected.
"We saw in testing, in Australia and here that we're lacking a bit in qualifying pace but then the race pace is a bit better. It's on Sundays we get the points, so this trend is good as we keep scoring some good points. But for sure we need to start further up the grid."
While keen to praise McLaren's impressive performances in races so far this year, Alonso admits the qualifying issues are holding the team back – even if they have recovered well on a Sunday.
"The team did a good job with the strategy, the pit stops and reliability, we got the points, good points. Looking at how the weekend started and the pace we had it's clear we have to improve, to make a step forward. We need to raise our game, because what we have is not enough, but on Sundays we're delivering the results. Fifth in Australia, seventh here, that's 16 points, so it's good.
"What counts most is not your grid position, it's your race pace, your start, the whole first lap, your tyre management, your fuel efficiency, there are a lot of factors and we're handling better than just qualifying speed. We were too slow in qualifying and need to improve that because when we start behind we compromise our race result."
Having been comfortably beaten by a Toro Rosso in the race as well – Pierre Gasly finished fourth – inevitably Alonso was asked about the performance from the Honda-powered team, and sees it as a level of progress McLaren should look to emulate.
"Toro Rosso's pace can be seen as a surprise or not. Seeing all the trouble they had in Australia and where they're coming from, it's a surprise, but here we knew that historically Toro Rosso has always been very quick, and it was surprising to see they were even more competitive this weekend.
"But I think that in terms of championship we'll be ahead of them. They made a huge step forward, so I'm hoping we'll do the same."