McLaren progress will dwarf that of other teams in 2018 - Alonso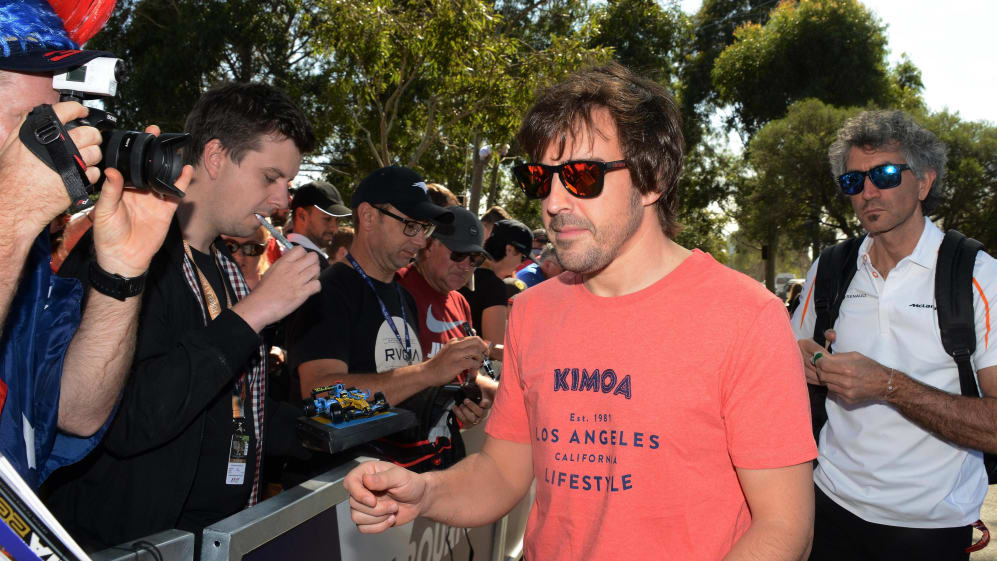 The opening race of a new Formula 1 season is usually cause for optimism - but Fernando Alonso has admitted the Australian Grand Prix will probably be McLaren's least competitive event of the year.
However, as the season progresses the Spaniard says he sees no reason why the British team can't begin to challenge the likes of Mercedes, Red Bull and Ferrari once they are up to speed with new power unit partner Renault.
"This weekend will be our lowest level," Alonso said. "We will be the team that will progress [the most] relative to other teams, just because the integration to a new power unit will require time.
"The chassis has been designed and the season programmed with many updates that will come very soon, in the first couple of races. What we see here is going to be important, yes, but we will be better and better. I expect the second half of the season, for example, a very strong McLaren."
Expanding on how much he believes McLaren can improve, Alonso, who is targeting McLaren's first podium since 2014, said:
"I understand that we are not at the level of Mercedes now or the level of Red Bull or Ferrari - or that's what we think after winter testing - so we are not in that leading group yet. But we should be there in a couple of races time or in the second part of the championship or something, because we are McLaren so we should be there.
"In 2012 [Ferrari] were not in that group either and we were leading the championship in the last race so we will see what happens this year."
McLaren ended pre-season testing with the lowest total mileage of all 10 teams, but Alonso says the problems faced in Barcelona do not impact on his hopes for the season.
"I think it didn't change anything in Barcelona. We had some up and downs in testing, some reliability issues on a couple of days, all of those issues are now fixed. They are not a difficult solutions but you need time at the factory, the cars are new in February.
"The test I think is wrong because there is two consecutive weeks of testing, so if you have something to re-design on parts of the car, you have to wait until after the test. So that's what we did. We tried to do all the programme in Barcelona and then in the factory fix some of the things we discovered in testing. We should be ready and the feelings I had before Barcelona, or the feelings I have now, are the same.
"It should be a good season for us, getting back to the positions we enjoy a bit more. Hopefully 100 percent in Q3, regularly in the points, fighting in the top five, hopefully close to the podium in some races. We saw last year one Williams took a podium in Baku, the Force Indias were close to a couple of podiums in the year so we know the opportunities will come and in those opportunities we will deliver hopefully."