Feature
Alonso on the front row and Haas chasing double points – What To Watch For in the Canadian GP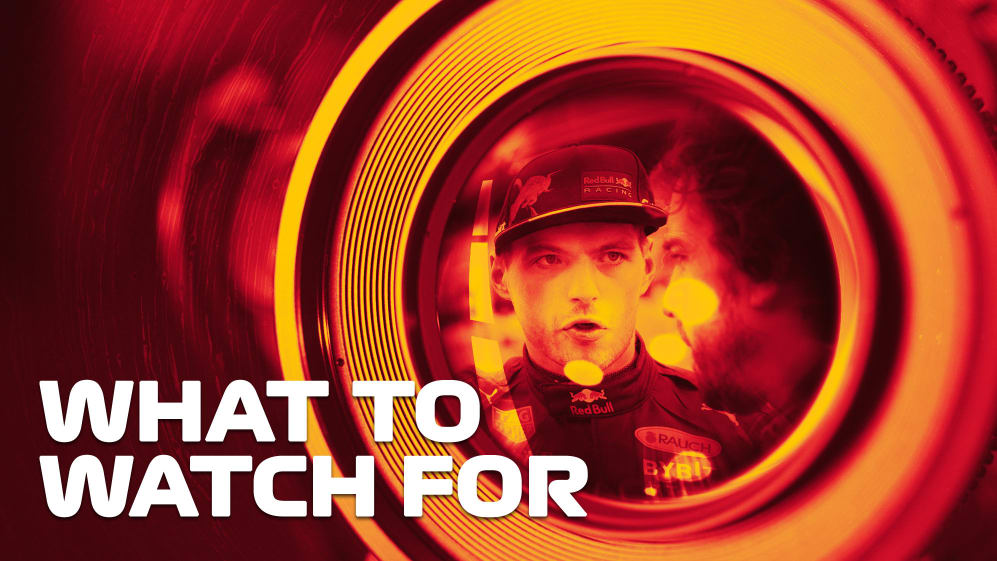 From Fernando Alonso back on the front row, to Charles Leclerc starting at the back; and from Sergio Perez with work to do, to Haas looking to capitalise on their best ever qualifying, we've picked out some of the key aspects to keep an eye on when the lights go out at the Circuit Gilles Villeneuve…
1. Fernando on the front row
Amazingly it's nearly 10 years since Fernando Alonso last qualified on the front row for a Formula 1 race, with the 2012 German Grand Prix – when he was on pole position – the previous occasion. His wait for such a starting position came to an end with a stunning qualifying performance in Canada, and he's got high hopes for the opening lap of the race, too.
Alonso says his target is to lead on Lap 1, saying it would be "sweet" to get ahead of Max Verstappen early on. That could well be crucial to the overall picture of the race too, as it would push Verstappen back into the clutches of Carlos Sainz, who is his biggest threat at this point.
READ MORE: Verstappen braves wet conditions to claim Canadian GP pole ahead of sensational Alonso
While Alonso might have that dream start in mind, whatever he does is going to be pivotal. Should Verstappen retain the lead then Sainz will need to clear his fellow Spaniard quickly in order to give chase to the Red Bull driver, who was supreme in the wet but is unlikely to hold the same advantage if the race proves to be dry.
That's easier said than done, though, with the Alpine fast in a straight line and Alonso always a tenacious driver regardless of position, let alone when he's right at the sharp end.
2. Leclerc on a charge
The fallout from Charles Leclerc's retirement in Baku continues, with the Ferrari driver losing the power unit that failed and needing to take a number of new components. The team have decided that the best place to do that is here in Montreal, where overtaking is more feasible than at some other tracks.
WATCH: 'I hope we can make it through the field' – Leclerc braced for back row start in Canadian Grand Prix
So Leclerc has taken a full new power unit, adding up to a back-of-the-grid start alongside Yuki Tsunoda, who has the same penalty.
It's the first time this season we will have seen one of the quickest two teams – Ferrari or Red Bull – have to start a race from the back of the grid, and fight their way through the midfield teams in cars that are easier to follow and race with.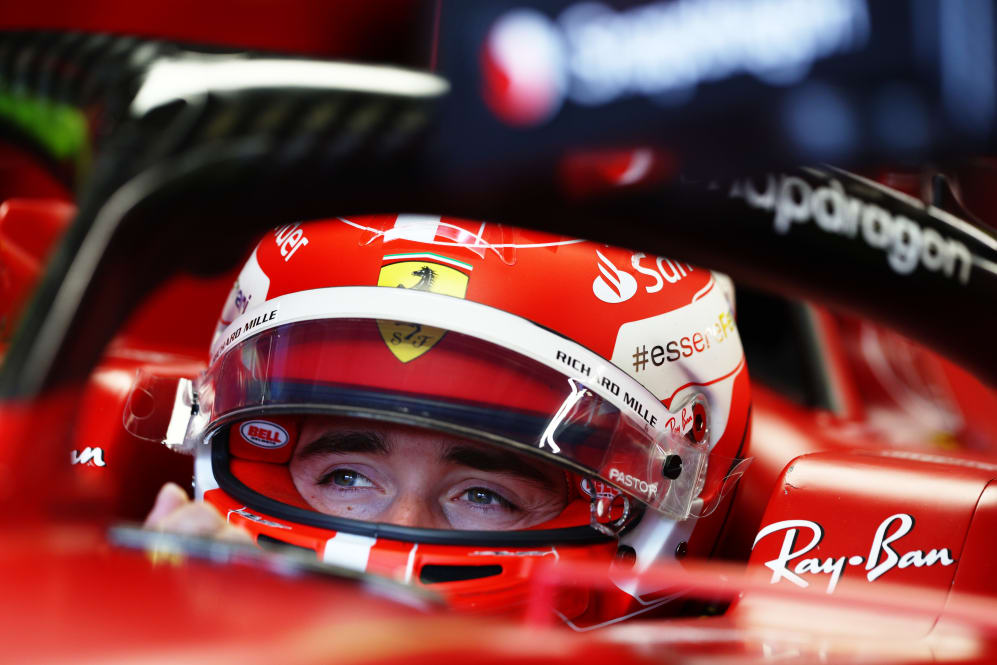 Leclerc's season has turned around quickly since he was comfortably leading the championship after Australia, and now he's facing a race weekend where he needs to try and limit the damage as he sits 34 points behind Max Verstappen in the drivers' standings.
But he certainly has a car quick enough to make progress, with a fresh power unit in the back of a Ferrari that has been on pole position in six of the nine races so far this season, and obviously wasn't in the mix for pole given the penalty this weekend. Time for the Monegasque to deliver a charge through the field…
3. Perez with work to do
Things were not a lot better for Sergio Perez in qualifying, although his early exit was a lot more unexpected. In a wet second part of the session, the Mexican went straight on at Turn 3 and buried the nose of his Red Bull in the barrier.
Unable to reverse out, Perez was eliminated in 13th place, saved another position on the grid by an issue for Lando Norris that saw the McLaren driver unable to set a time at all.
READ MORE: Pole-sitter Verstappen expecting tough battle with Ferrari in Canadian GP after taking pole, as Perez admits 'I messed up'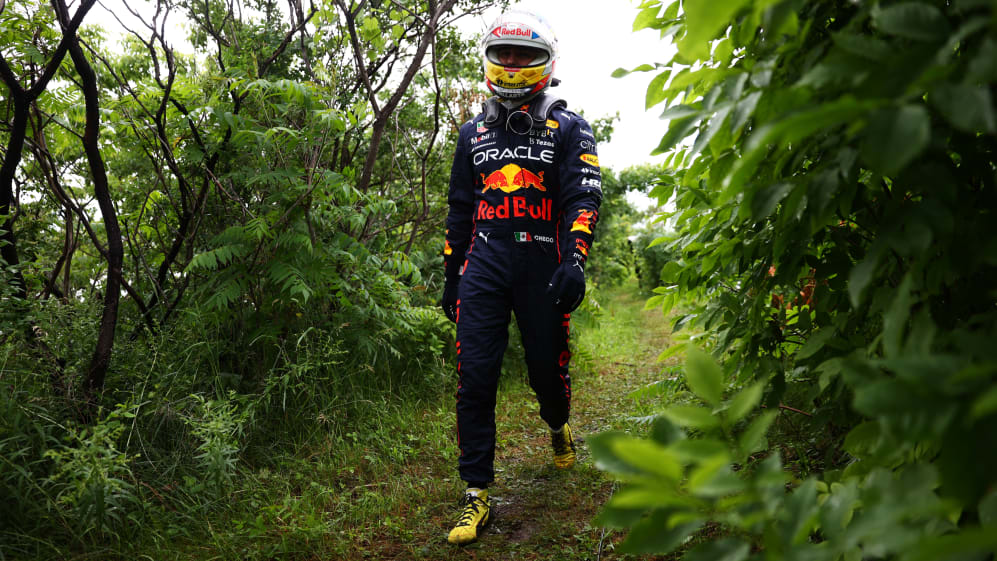 The Red Bull is a very quick car and Perez has been confident behind the wheel so far this season, but he now faces a similar scenario to Leclerc, albeit from a slightly better starting position.
Perez will need to make quick progress early on though, or he could find himself in a fight with the Ferrari as the race unfolds.
4. Hamilton's chances from his best grid slot of the year
It is quite remarkable to think, but such have been Mercedes' struggles so far this season that Lewis Hamilton's fourth place in qualifying is his best performance of the year. That's right, the driver with the most pole positions in the history of the sport has not even been on the second row until now in 2022.
And Hamilton was duly delighted with such a result, having really struggled with the handling of his car on Friday. It gives the Mercedes drivers a very good chance to pick up solid points, too, with the likes of Perez and Leclerc facing their fights through the field and a potentially slower car in terms of race pace ahead of him in the form of Alonso's Alpine.
WATCH: 'I didn't even know I was fighting for top positions' in Montreal qualifying, says Hamilton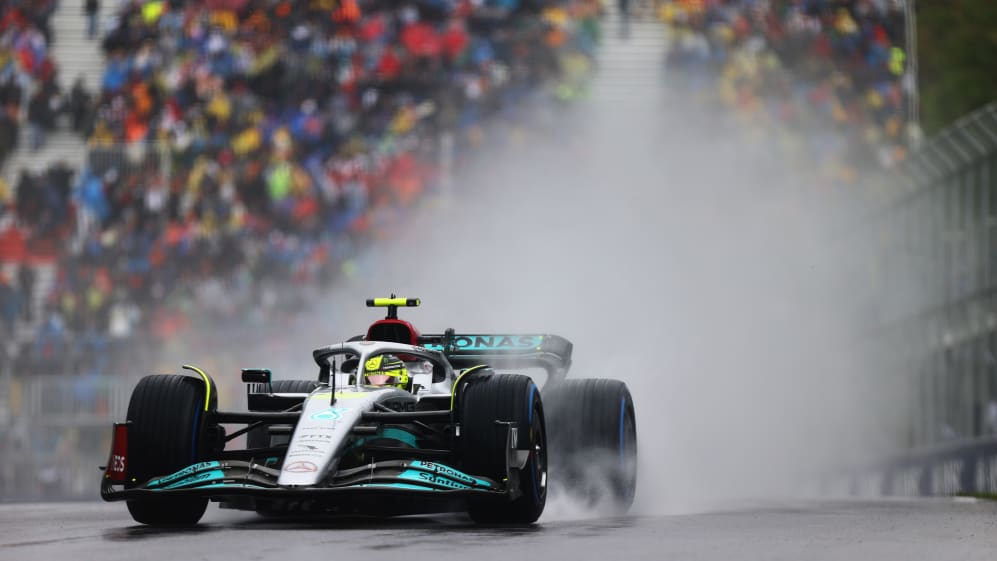 Hamilton has had a podium already but that feels a long time ago at the season-opening race in Bahrain, so he will be looking to put himself in a position to chase another top-three finish. And that might involve another classic Alonso vs Hamilton battle when there is a trophy on the line.
Behind them, it's also worth keeping an eye on George Russell. The other Mercedes driver opted to gamble on slick tyres in Q3 and ended up failing to improve after sliding off the track, leaving him eighth on the grid. If his run of finishing every race in the top five this season is going to continue, he's going to have to make some moves.
HIGHLIGHTS: Watch the action from a wet qualifying session in Montreal, as Verstappen dominates in the rain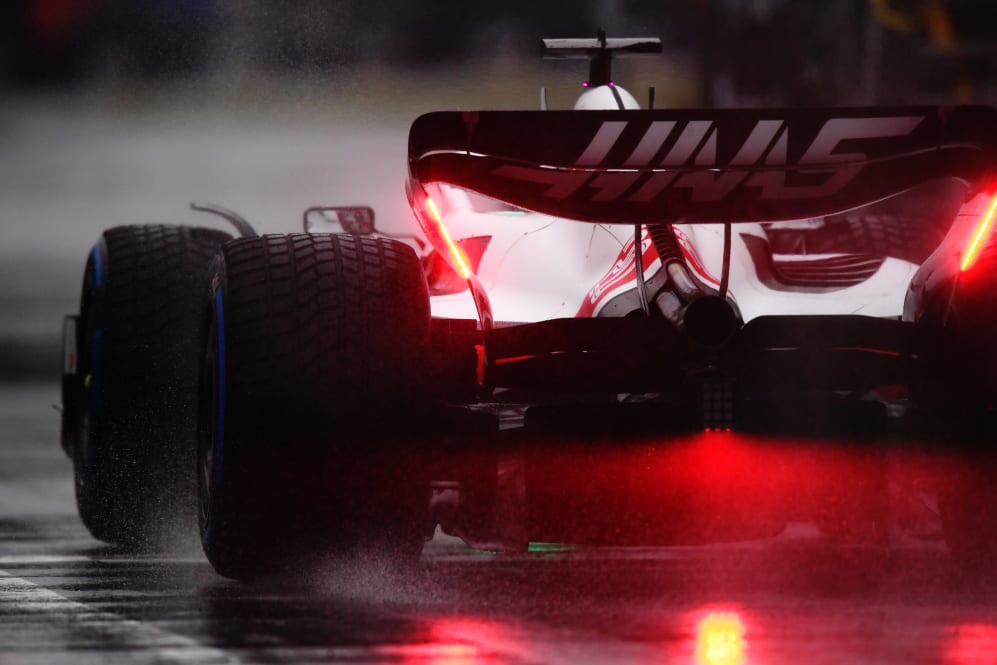 5. Haas chasing double points
The best results keep coming too, with Haas securing their best ever qualifying performance with both cars in the top six in Montreal. Kevin Magnussen led the way with fifth but Mick Schumacher is celebrating his highest position on the grid by some distance, one that puts him within range of his first ever points finish.
Haas have had some extremely strong spells this year but haven't always been able to capitalise for one reason or another, and have slipped to eighth in the constructors' championship after four races without a point.
Both drivers are well aware that there are quicker cars behind them, but in such a competitive midfield, the starting position can be crucial and the target surely has to be to bring that lack of point-scoring results to an end, and ideally with both cars for the first time since Germany in 2019.
READ MORE: 'I love these conditions' says Magnussen, after Haas lock out third row in Montreal