Alonso ready if Melbourne were tomorrow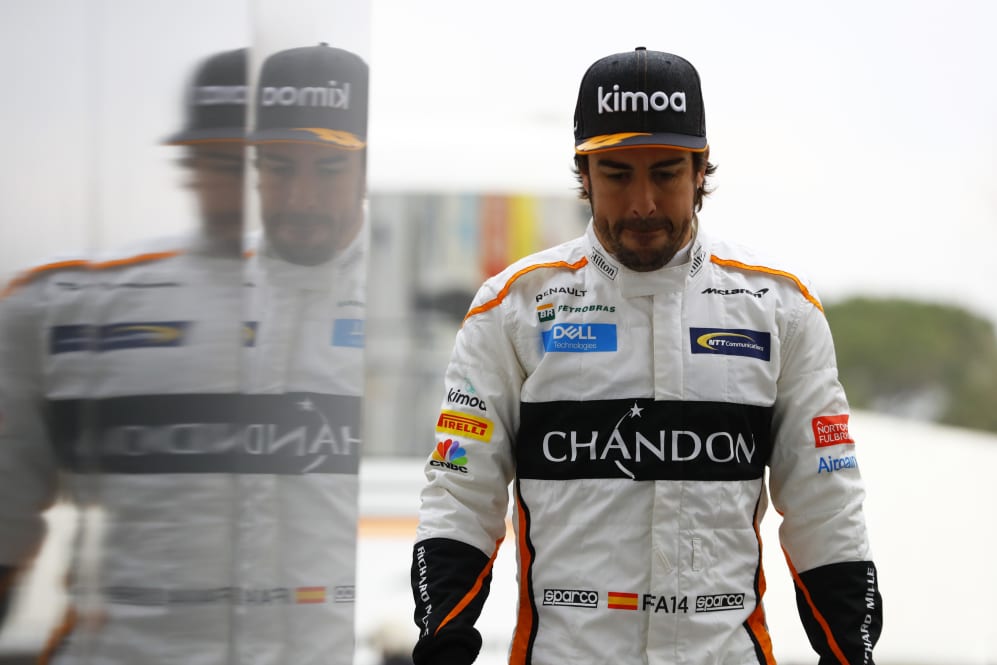 Despite sitting bottom of the charts in terms of laps completed in pre-season testing so far, McLaren would have no major problems racing if 2018's first race in Australia were tomorrow, according to Fernando Alonso.
McLaren suffered a second consecutive day of limited running due to reliability issues, with Alonso stopping on track after 47 laps due to an oil leak. Ten further laps were possible right at the end of the day, but their final tally was Wednesday's lowest and leaves them with the least mileage covered out of all ten teams so far.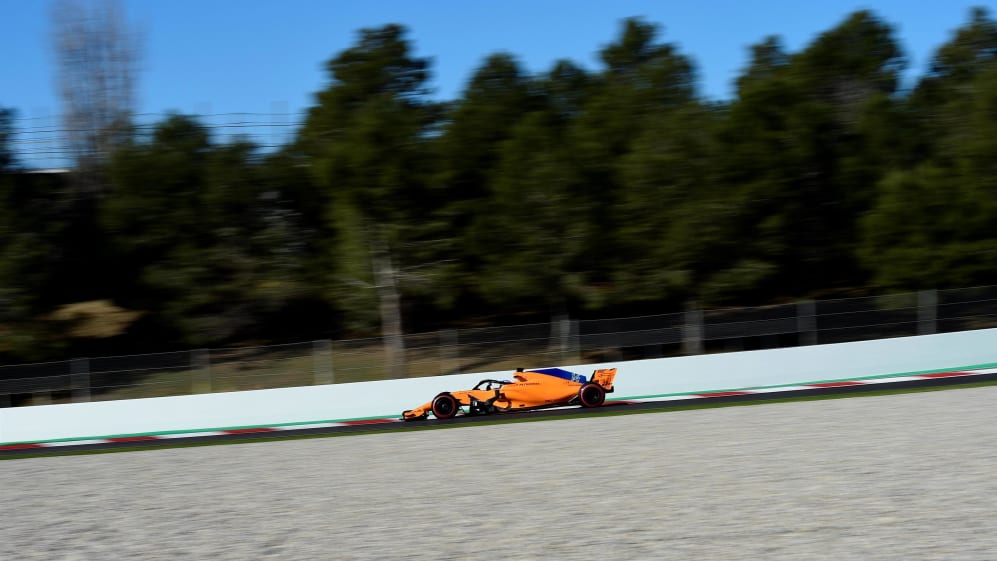 In terms of fundamental answers that we need over the winter test, they are already okay and we have all of them
Asked if he will be ready for Australia with just one more day in the car during testing, Alonso replied: "Yeah, I think so.
"Actually we probably need the last day to do some laps, some long runs, to check extra things that you always discover about the new car, but in terms of fundamental answers that we need over the winter test, they are already okay and we have all of them. So I don't need the last day to be honest.
"I will be in the car, I will drive – hopefully we will keep discovering new things on the car – but if Australia was tomorrow it's okay."
With Wednesday's opening two hours proving particularly productive as Alonso completed 47 laps and posted a 1m 19.856s on the hypersoft tyre, the Spaniard downplayed the impact of the oil leak that saw his MCL33 confined to the garage until the final 15 minutes of the day.
"Definitely we would like to do a few more laps today. The problem was a little bit longer obviously that [McLaren only did] 50 laps, but at the end of the day we discovered things – yesterday with Stoffel (Vandoorne) and today with myself. But this is part of testing and hopefully these things won't happen in lap 10 in Melbourne.
"So in a way I'm happy to keep making the car stronger and stronger. All the important parts and all the important things in the programme we managed to do in the morning, so the rest of the day was going to be about long runs and putting laps on the car but we did not need any information at that time. So I am not too stressed about the laps we lost today."
With team boss Eric Boullier calling for patience with the new McLaren-Renault partnership earlier on Wednesday, Alonso points to his experience as the reason he is so calm with two days of testing to run.
"I think this is more or less normal in every new car, maybe you are new to this, but I am 18 years in and in winter testing I keep discovering things every year. It is the same not only in winter testing but before when testing was free we would test in between races like before Monaco and Canada going to Paul Ricard and doing 20 laps a day and there was no coverage.
"Now I understand we have hundreds of media so every red flag attracts a lot of attention but from a team point of view we are more or less okay and there is nothing fundamentally a problem with the car and the issues we had are well under control, but unfortunately we keep discovering small things every day.
"That is putting us in a strong position for Australia in the way we can enforce these small issues. As I said before it is better it happen here than in two weeks' time."