Alonso says 'good times are coming' for McLaren after new car's track debut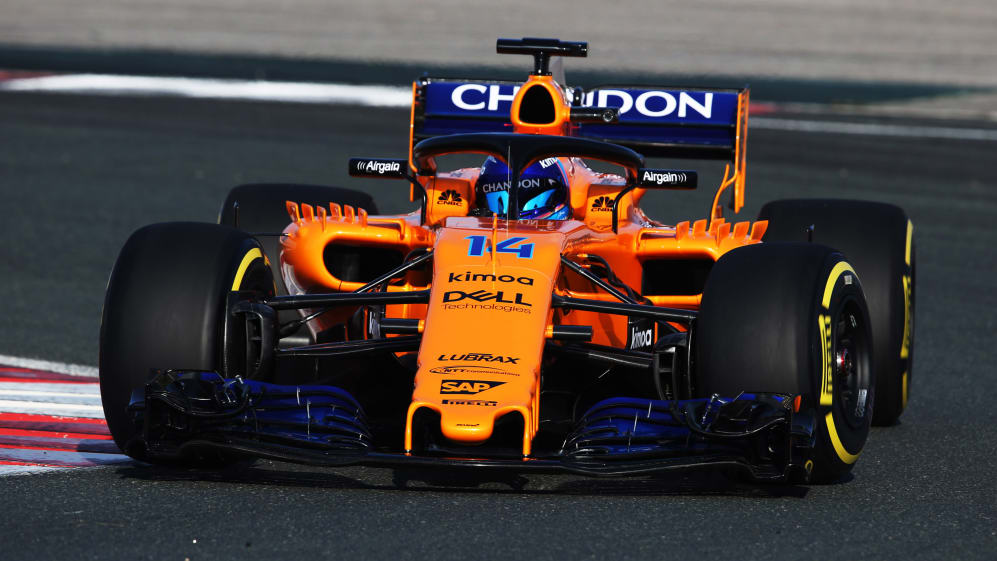 It's not been easy being a McLaren fan in recent years, but according to the team's star driver, there are bright skies on the horizon for the eight-time constructors' champions.
Having cut ties with power unit partner Honda at the end of last year following three disappointing seasons together, McLaren launched their first ever Renault-powered car on Friday in Spain.
And after sampling the MCL33 for the first time during a filming day at Navarra, Fernando Alonso had a clear message for the team's supporters: 'good times are coming'.
"It felt great," Alonso told Sky Sports after his first lap of a restricted 50km run. "It's always a special moment when you drive the car for the first time.
"Everything feels good. Really looking forward to doing a proper lap now at full speed, but so far, good, a special moment. We ran behind some other cars and some camera pickup with filming equipment and things like that.
"It's not full speed, but still good for the sponsors to get images, and for us it's the first feel with the seat, with the pedals, the comfort side of it, and for the guys as well, the temperature, some bodywork and what we need to do.
"It's good. The good thing about these days is the emotional part. After a very intense time in the factory for a few months, everyone working very hard, very proud of the team, and finally today arrives. The guys running, we're all happy."
McLaren finished ninth in the constructors' standings last term, having scored just 30 points. However, Alonso – who handed over driving duties to team mate Stoffel Vandoorne later in the day – was keen to reassure fans that in his mind a corner has been turned.
"I think good times are coming, that's the message.
"We struggled, we kept motivation very high. I think the team is stronger now than three years ago. What doesn't kill you makes you stronger.
"I think the last three years make a very united team, a very strong team, and we will see the first results this year."
Alonso will be back in action in pre-season testing, which begins in Barcelona next week.