Alonso urges McLaren to kick on after season's best qualifying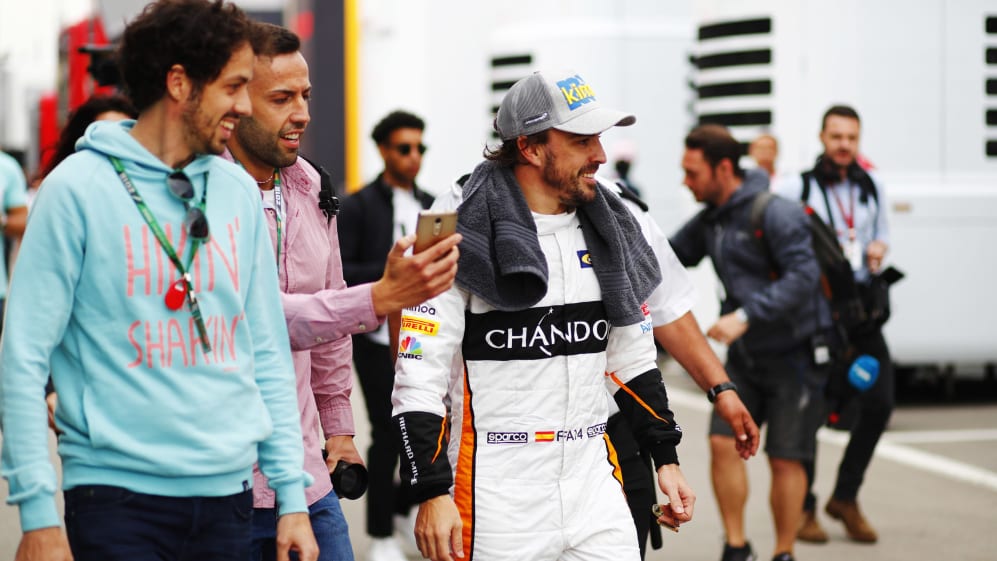 McLaren's radical upgrade package caught the eye on Friday in Spain – but on Saturday it was their pace that was front and centre, as home favourite Fernando Alonso drove his updated MCL33 to eighth in qualifying.
That result represented a season's best performance for both the Spaniard and McLaren, neither of who had reached Q3 in the four races prior to Barcelona. But despite being happy that the team's new parts had helped him into the top ten, Alonso reiterated that McLaren couldn't afford to ease up on development.
"I'm happy with that, definitely P8 is a good position," said the two-time world champion. "[I've been] P13 in the last three qualifying sessions, so definitely a step forward. Probably the downside of this position is still the gap - you know the top six they are still in another league and we need to keep chasing and closing that gap race after race.
"Everything we bring to the track is delivering the expectations and the lap times we were expecting from them, so that's a positive thing, the correlation with the factory. We just need more new parts and as soon as possible.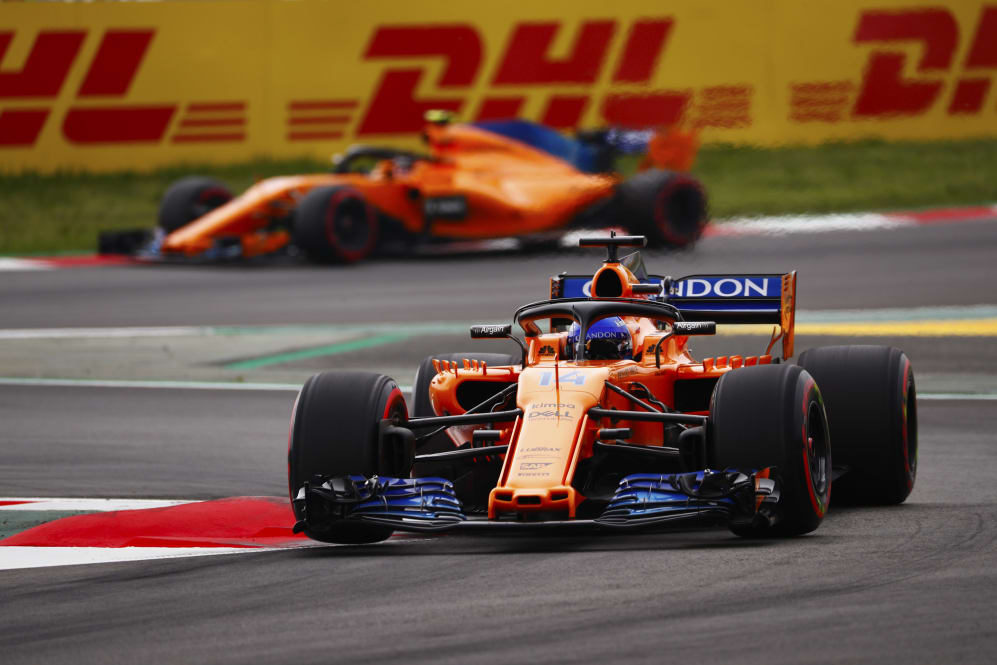 "This car, let's say, was supposed to be the Australian Grand Prix package not here at the Spanish Grand Prix. So that delay in bringing the first improvement, and not having it at the first race but here, probably put us in a difficult position in the first couple of races.
"We saved them with a lot of points on Sundays, with a little bit of luck and good races, but from now on we need to push the development and bring new parts every single race."
Alonso arrived in Spain sixth in the drivers' championship as one of only three men – the others being Lewis Hamilton and Sebastian Vettel – to have scored points in every race so far, despite never starting higher than P10.
"I recover, I think on average six places per Grand Prix, so if we do that tomorrow I'm quite happy with that," smiled the Spaniard, who added he was determined to put on a good show for his loyal fan base.
"Always I come here and it seems it is bigger and bigger, people still as excited as every other year. They reset whatever happened in the first couple of races and they come here and expect you to win and deliver the result. I'm happy for that, happy for the support and hopefully tomorrow we give them a good result."