Feature
ALONSO'S LE MANS DREAM – What are his chances? Who could he emulate?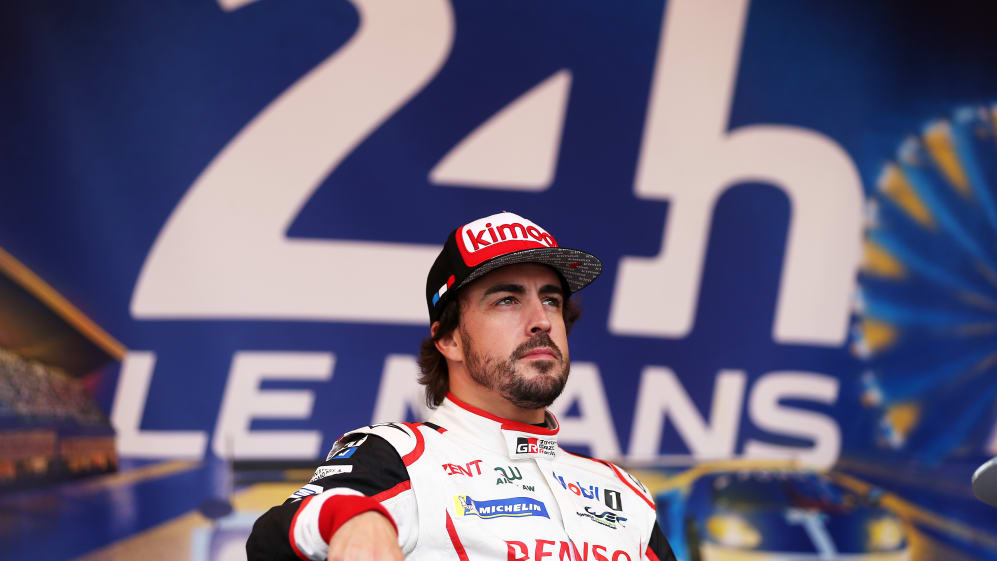 Only four drivers have won both Le Mans AND an F1 world championship crown – and this weekend Fernando Alonso bids to become the fifth. We look at the Spaniard's prospects, as well as the drivers he's bidding to emulate…
What are Alonso's chances of victory?
Extremely good. He's swapping McLaren orange for the red and white of red-hot favourites Toyota, who are the only team left in an LMP1 hybrid class that enjoys considerable performance advantages over the rest of the LMP1 field (which includes Alonso's former team mate Jenson Button, driving for the Russian SMP Racing team).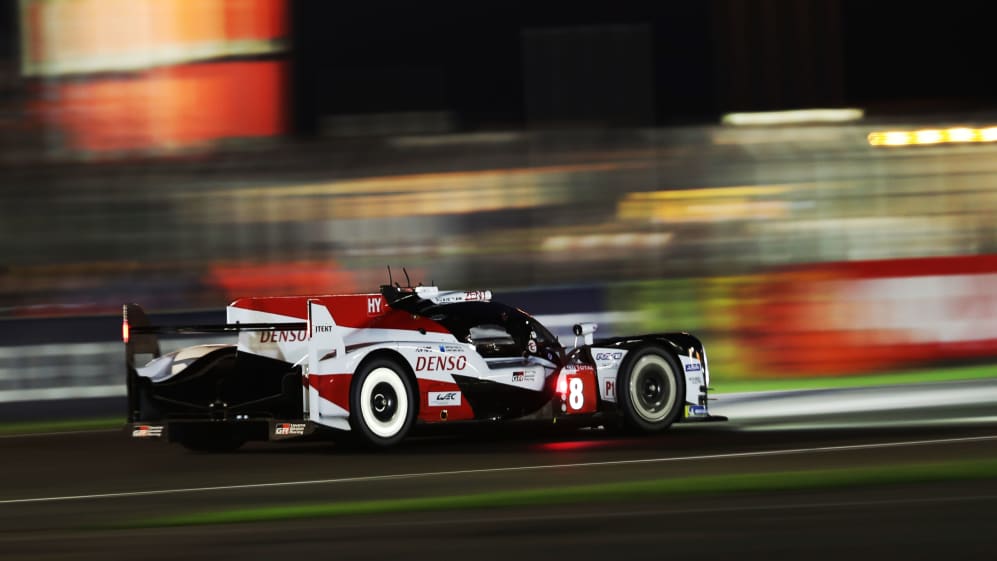 In truth, the only realistic chance of Toyota being beaten is if they hit reliability issues. If they don't, then expect a two-horse race between the two Japanese machines, who have qualified comfortably in first and second.
Alonso's car, which he shares with former F1 racers Sebastien Buemi and Kazuki Nakajima, is on pole, ahead of the sister TS050 of Kamui Kobayashi, Mike Conway and Jose Maria Lopez. The Alonso car won the opening race of the WEC season in Belgium – but who will come out on top this time?
Who is Alonso looking to emulate?
Plenty of F1 drivers have won at Le Mans – including current stars Nico Hulkenberg (in 2015) and Brendon Hartley (2017), and the man who founded Alonso's current team, Bruce McLaren (in 1966). But only four drivers (ruling out Mario Andretti, who took a class victory in 1995) have done the double of victory in the famous 24-hour race and F1 world championship glory…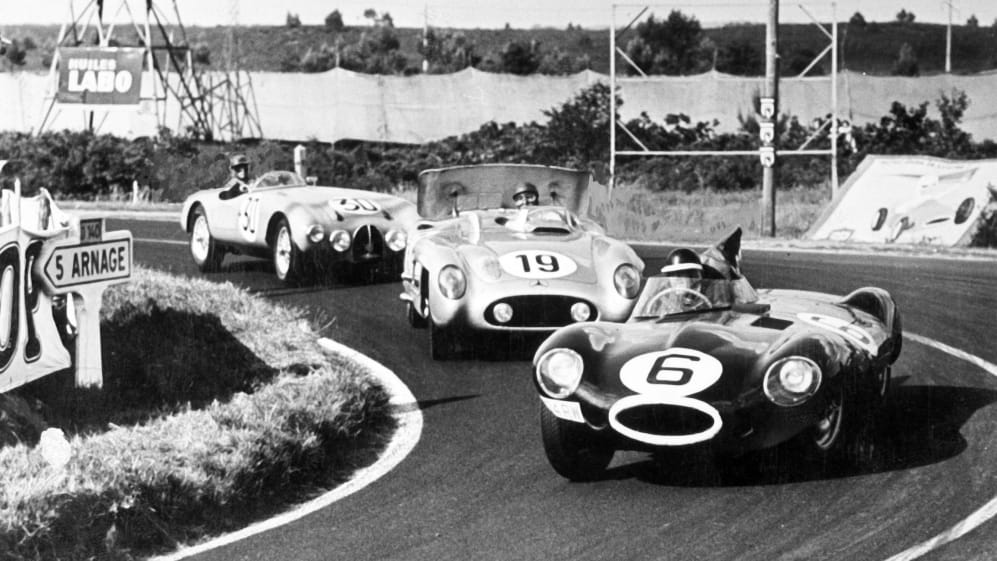 Famous for racing in his trademark bow tie, Hawthorn was the first driver in history to win both Le Mans and, three years later, the F1 world title. The British racer's victory in the round-the-clock race was hardly one to celebrate, however, despite an inspired drive, coming in the tragic 1955 event in which more than 80 spectators lost their lives when Pierre Levegh's car left the track. Worse still, Hawthorn was blamed in many quarters for causing the crash, even though an official enquiry ruled it a racing incident...
A successful sports car racer who transferred to F1, rather than the other way around, the quick American with the economical, sympathetic driving style was perfectly suited to racing at Le Mans, where he won a hat-trick of races for Ferrari. He remains the only driver in history to win the 24-hour classic and the F1 world title in the same season, doing so in a remarkable 1961 campaign.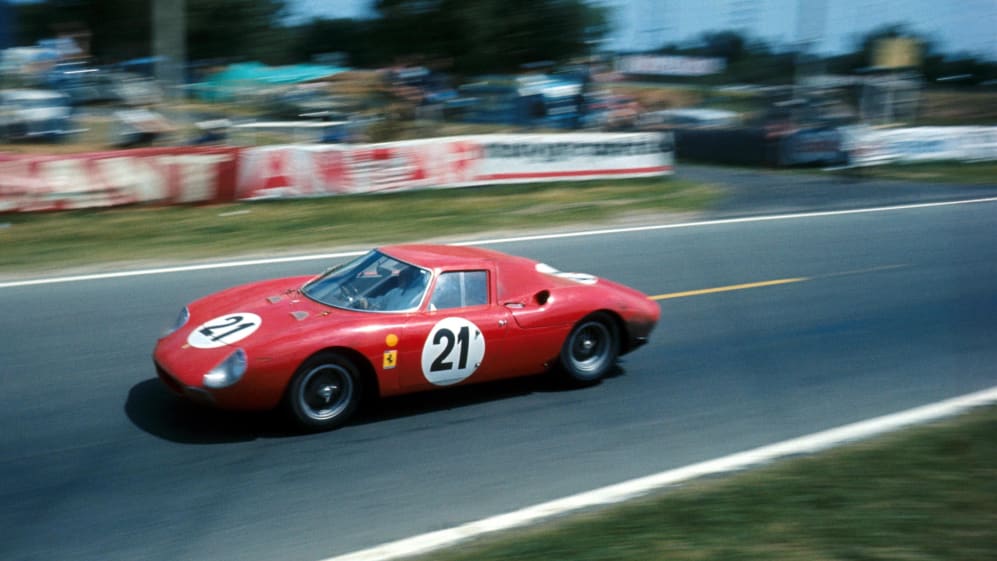 Five years before he'd become F1's first and only posthumous world champion, the ill-fated Austrian won Le Mans - even though he'd apparently been initially apathetic about racing a car he thought had no chance of victory. Partnered with American Maston Gregory in a Ferrari, Rindt - making his second of four appearances at La Sarthe - didn't expect to win and at one point even changed into his civilian clothes when he thought his car was cooked. But when retirements elsewhere gave them a sniff of victory, Rindt and Gregory, in the words of six-time Le Mans winner Jacky Ickx, 'drove like maniacs' to take a famous win.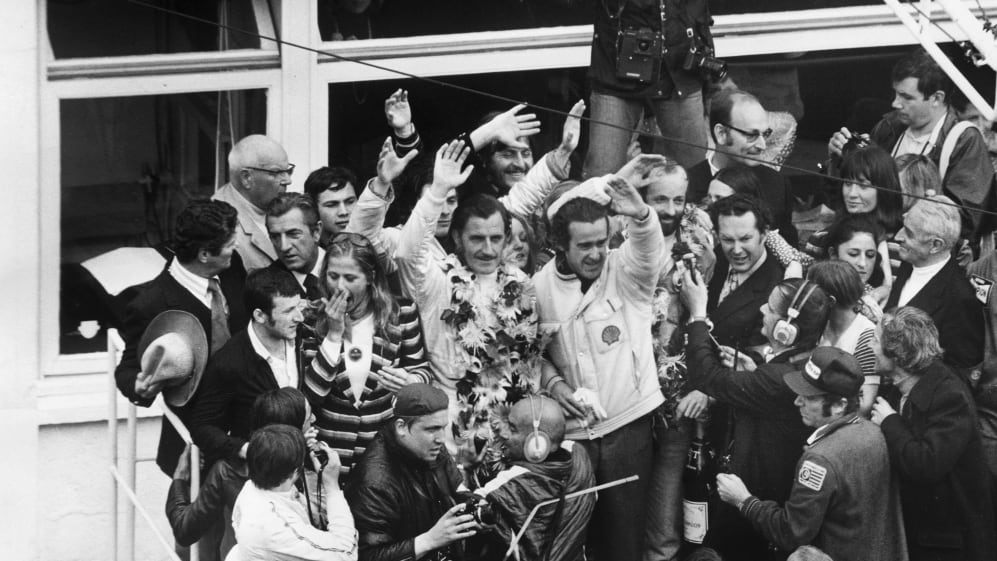 F1 world champion in 1962 and 1968, Hill took part in nine races at Le Mans before finally scooping top honours at the tenth time of asking in 1972, alongside Frenchman Henri Pescarolo. That victory was particularly significant for the moustachioed Englishman who, having won the Indianapolis 500 in 1966 and the Monaco Grand Prix five times, became the first – and as yet only – man to win motor racing's fabled Triple Crown.
The second step in the Triple Crown
Alonso has made no secret of his desire to emulate Graham Hill and become just the second driver to capture the Triple Crown – and in the modern era when drivers tend to stick to and specialise in one category, that feat would be especially remarkable. Former F1 star Juan Pablo Montoya is closer to the goal as things stand, being the only current driver to have won at both Monaco and at Indy, but though he takes part at Le Mans this year, the Colombian will do so in the LMP2 class, giving him the slimmest of slim chances of overall victory.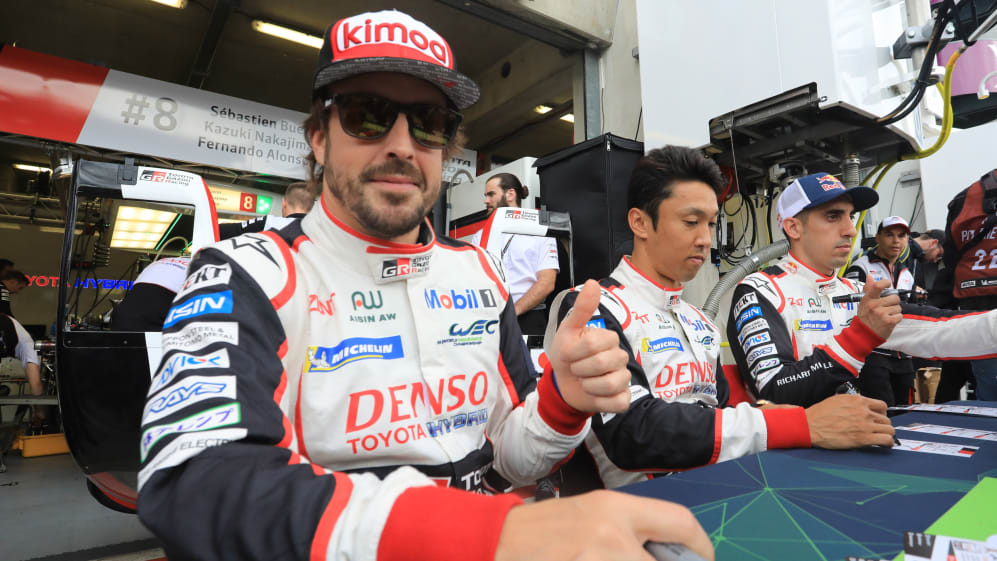 Victory at the Circuit de la Sarthe will see Alonso join Montoya on the second rung of the ladder, leaving the Indy 500 – a race at which he dazzled last year before his hopes of victory were dashed by mechanical gremlins – as the only unchecked box. If that's the case, expect the 36-year-old F1 legend to mount another serious attempt at the famous Brickyard in the future…