Alpine and Aston Martin fined €5,000 each after pit lane melee in Monza qualifying
Alpine and Aston Martin have both been fined €5,000 apiece for pit lane infractions during qualifying for the Italian Grand Prix, following an investigation by the stewards after the session.
Q2 of Friday evening's qualifying saw a mad rush in the pit lane as drivers spilled out of their garages and into the pit lane to attempt their final runs.
In the melee, Aston Martin's Sebastian Vettel was released into the path of Lewis Hamilton's Mercedes – for which the team received their fine – while with the Alpine team member responsible for releasing Esteban Ocon having been standing in the path of Vettel, Alpine too were handed a penalty.
READ MORE: Bottas beats Hamilton in Monza qualifying to claim top grid slot for F1 Sprint
Writing in their Aston Martin ruling, the Italian Grand Prix stewards noted: "Several cars were released into the pit lane at the same time. The driver of Car 5 [Vettel] was released by his team, but at the same time the team's other car was also being released. This caused Car 5 to move towards the fast lane when Car 44 [Hamilton] was passing and Car 44 had to take avoiding action to avoid an incident."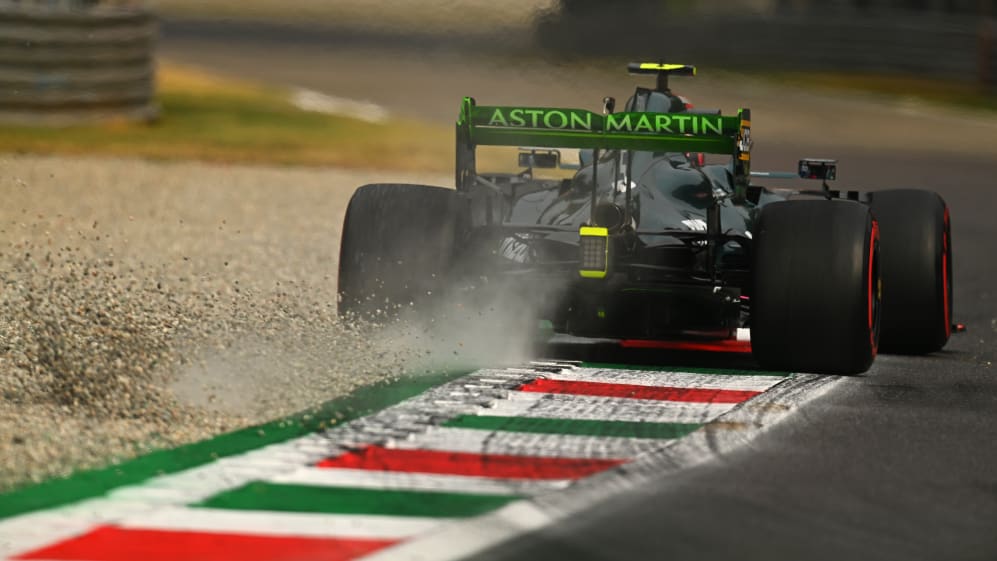 As for Alpine, the stewards ruled that their team member had committed an "unsafe act", noting: "Several cars were released into the pit lane at the same time. The team member of Car 31 [Ocon] who was responsible for releasing Car 31 stepped back into the pit lane, close to the fast lane into the path of Car 5 [Vettel].
READ MORE: Bottas takes P1 in qualifying, but is set to start Sunday's Italian GP from last after changing power unit
"While the Stewards accept that members of other teams also stepped this far into the pit lane, they did not obstruct another car and were not in a particularly dangerous situation. In the case of Car 31 the Stewards determined that this was an 'unsafe act'."
It capped off a qualifying to forget for the two teams, as Aston Martin and Alpine both failed to make it to Q3 at Monza, Vettel taking 11th on the grid for Saturday's F1 Sprint ahead of team mate Lance Stroll, as Fernando Alonso and Ocon claimed 13th and 14th behind the Aston pair.