Bottas takes P1 in qualifying, but is set to start Sunday's Italian GP from last after changing power unit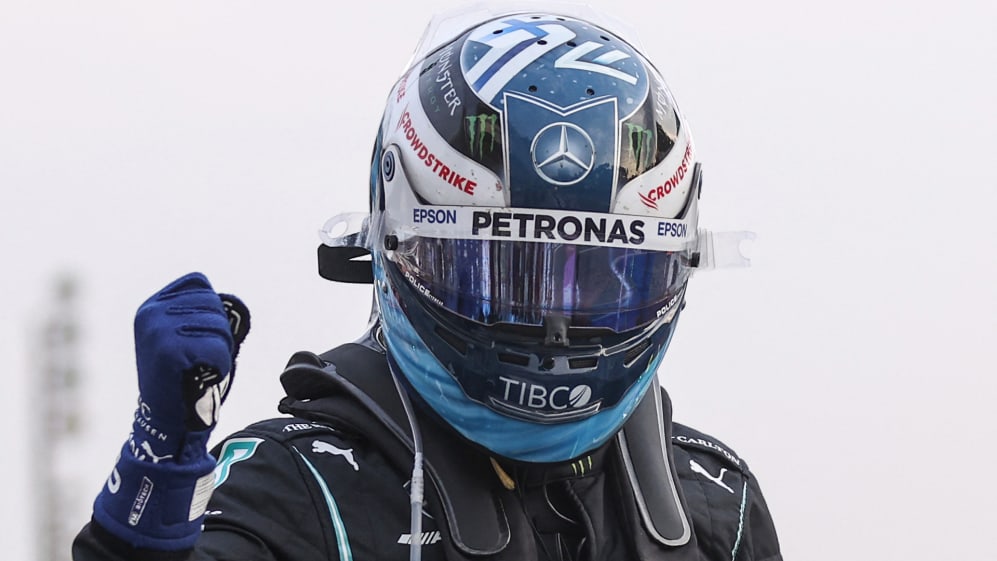 Valtteri Bottas will start Sunday's Italian Grand Prix from the back of the grid having taken a raft of new power unit components, but, after taking P1 in qualifying on Friday, the Mercedes driver is still convinced he can score solidly in Sunday's race.
Bottas clinched the Pirelli Speed King award having topped qualifying on Friday evening, and will therefore start first for Saturday afternoon's F1 Sprint. However, after Mercedes changed his engine and other components on Saturday, the Finn will start Sunday's GP from the back of the field as the changes will incur more than a 15 place grid penalty.
READ MORE: Bottas beats Hamilton in Monza qualifying to claim top grid slot for F1 Sprint
After taking P1 for the Sprint on Friday, Bottas said: "I think in Sprint obviously, there's the possibility to get some few points, so of course [we'll] try to get the maximum points tomorrow that we can and then it's another fight on Sunday.
"Now I just focus first on tomorrow and try to deal with it on Sunday, and, having a look at the pace we have here, I'm sure we can get some strong points on Sunday."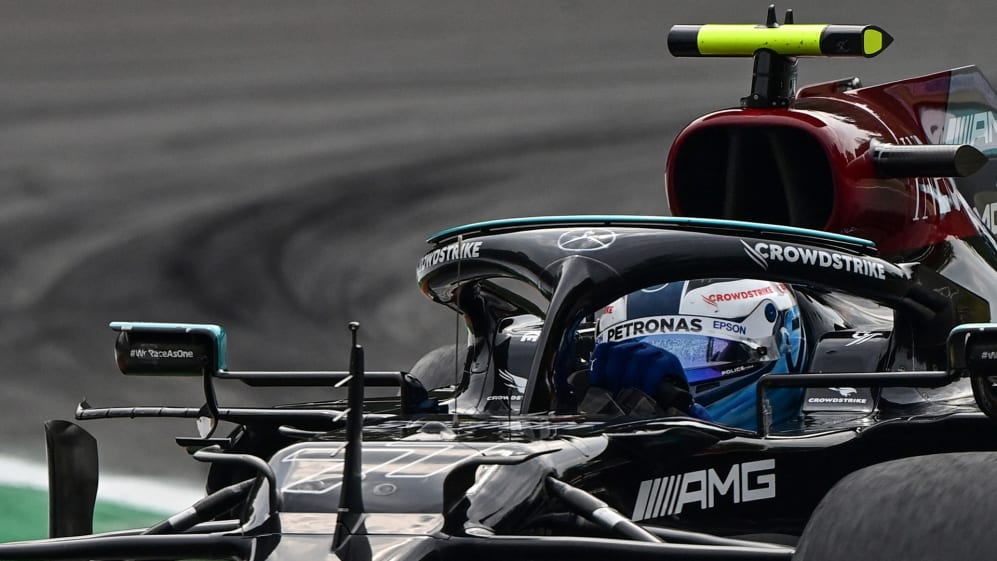 The outgoing Mercedes driver, who will join Alfa Romeo for 2022, added that he was surprised by the gap ahead of Red Bull in qualifying.
"Yes, the car has been really good this weekend and you saw that there was a bit of a gap to Red Bull as well so it's been maybe stronger than we expected so far this weekend, and hopefully it will be the same in the race pace," he said.
The last time Bottas started last on the grid was in the 2019 Abu Dhabi Grand Prix, where he finished fourth – so, on Sunday, can the Silver Arrows help Bottas forge a path towards the front?
HIGHLIGHTS: See all the key moments from qualifying at Monza
"For sure, I'm sure there's something we can do hopefully differently starting from the back and yes, it should be a nice battle," he said. "For now, focus for tomorrow's Sprint race, of course starting from the front, expecting to get maximum points tomorrow and then get do the best job we can on Sunday," he added.
F1 SPRINT: What to expect on each day as the exciting format returns at Monza
The full list of parts changed on Bottas's W12 is as follows: Internal combustion engine, turbocharger, MGU-H, MGU-K, and exhaust (of which he has used four of eight allocated exhausts this season).
As per the Formula 1 sporting regulations: "…Each driver may use no more than 3 engines (ICE), 3 motor generator units-heat (MGU-H), 3 turbochargers (TC), 2 energy stores (ES), 2 control electronics (CE), 3 motor generator units-kinetic (MGU-K) and 8 sets of Engine exhaust systems during a Championship season."