Alpine call early end to Barcelona running after hydraulic issue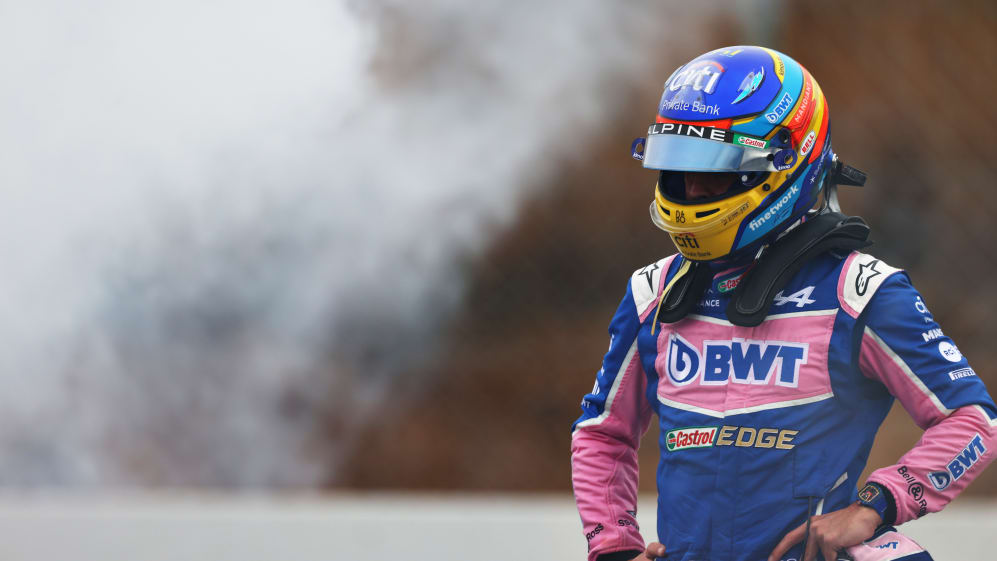 Alpine have called a premature end to their pre-season running at the Circuit de Barcelona-Catalunya, after Fernando Alonso stopped out on track on Friday morning.
Alonso was lapping in the Alpine A522 on the final day of pre-season running at the Circuit de Barcelona-Catalunya, when the two-time champion was forced to pull up at Turn 13 as fire and smoke billowed from the new car.
After the car was brought back to the garage, the team then made the decision not to send it back out again, meaning they'll miss the final afternoon's running in Spain – the first hour of which was allocated for Pirelli wet weather tyre running.
READ MORE: Russell fastest on final morning of Barcelona running amid flurry of red flags
A statement from the team said: "After further investigations in the garage following Fernando Alonso's on-track stoppage earlier this morning, the team can confirm the issue was a problem with the hydraulics. A minor sealing issue led to a fire in the back of the car.
"The team has successfully completed 266 laps during the three days of the Barcelona shakedown. Repairs on the car will continue, and as a result we won't be running for the remainder of the day. We look forward to be back in action at the next test in Bahrain."
The news will be a setback for Alpine, who would have been hoping to gather more data on the A522 and its all-new Renault power unit – which Alonso called "a step forward" when speaking to the media on Thursday.
After Haas encountered a leak in the morning, they did not emerge for the afternoon session and later stated: "Whilst we'd hoped that the car would be able to return this afternoon, the repair work is going to take several more hours, so unfortunately we will not be back on track today."