Alpine duo praying stellar Friday pace doesn't slip away after Ocon takes P2 in Yas Marina second practice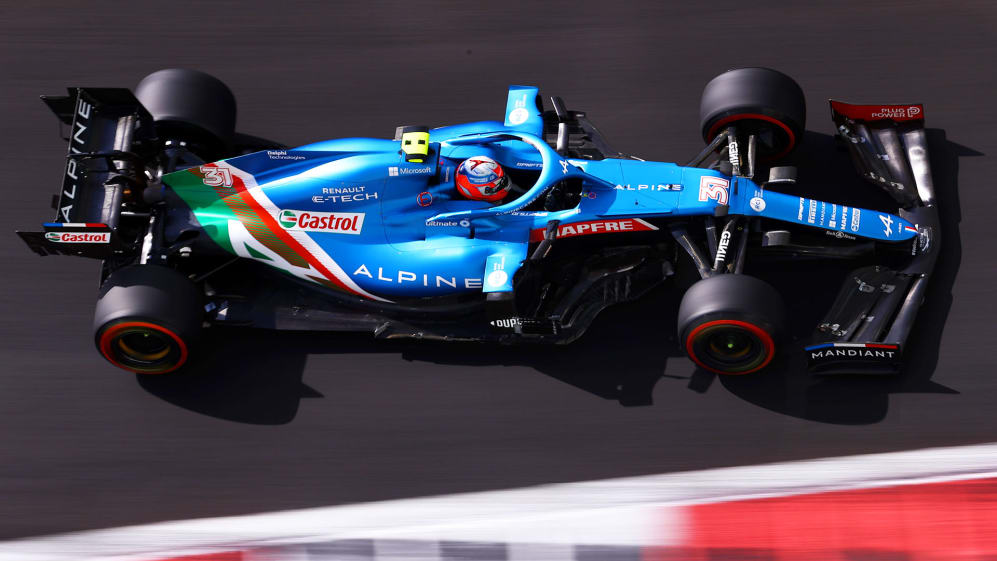 Alpine enjoyed a rapid start to proceedings at a redesigned Yas Marina Circuit to kick off the 2021 Abu Dhabi Grand Prix with Esteban Ocon finishing second in FP2 and Fernando Alonso sixth in both sessions – but both drivers stressed they need to be up there "when it counts".
Ocon took second, three-tenths off leader Lewis Hamilton, in the second practice session after placing 11th in FP1. The Frenchman, who after narrowly missing out on a podium in Saudi Arabia asserted that Alpine could be "dangerous" next year, said that Friday had been "good fun" – but put little stock in his P2 finish.
READ MORE: Hamilton leads Ocon and Bottas in second Abu Dhabi practice session, as Verstappen takes P4
"Well, it's only Friday, so, you know it's a good sign for sure. We have both cars into the top 10 quite easily in that session, so that feels good, but the important [thing] is to be in there tomorrow, when it counts," said Ocon, "so today has been fun for sure, we had a good time, it's nice to see ourselves on the top as well, but yes. We need to push hard tomorrow."
He added that it was enjoyable to revisit Yas Marina now that it has undergone significant layout changes: "It was very exciting to relearn the track. I mean, Abu Dhabi is like a home of Formula 1 – we know the track so well, we test here a lot – and to revisit it like this has been interesting and I think it brings spice to it."
Alonso, sixth in both sessions, explained that he expects the team to "drop a few positions" in qualifying – but said that the layout benefits Alpine, adding that they are revved up for the new era in 2022.
READ MORE: Mercedes looking 'very competitive' warn Red Bull as they look to improve ahead of crucial qualifying
"I think on Friday, normally we look a little bit more competitive, but [less] competitive Saturday and Sunday," said Alonso. "I expect we will drop a few positions tomorrow but nevertheless it seems a good circuit layout for us with the modifications, so we are happy and we are ready to push tomorrow.
"Obviously it changes, everything, into next year with the new regulations, but I think the team now is more prepared than 10 months ago, for sure. We grew up together, I think we fixed some of our weakness that we identified at the beginning of the year, so we are more ready. Fingers crossed, it's going to be a competitive year," he concluded.