Mercedes looking 'very competitive' warn Red Bull as they look to improve ahead of crucial qualifying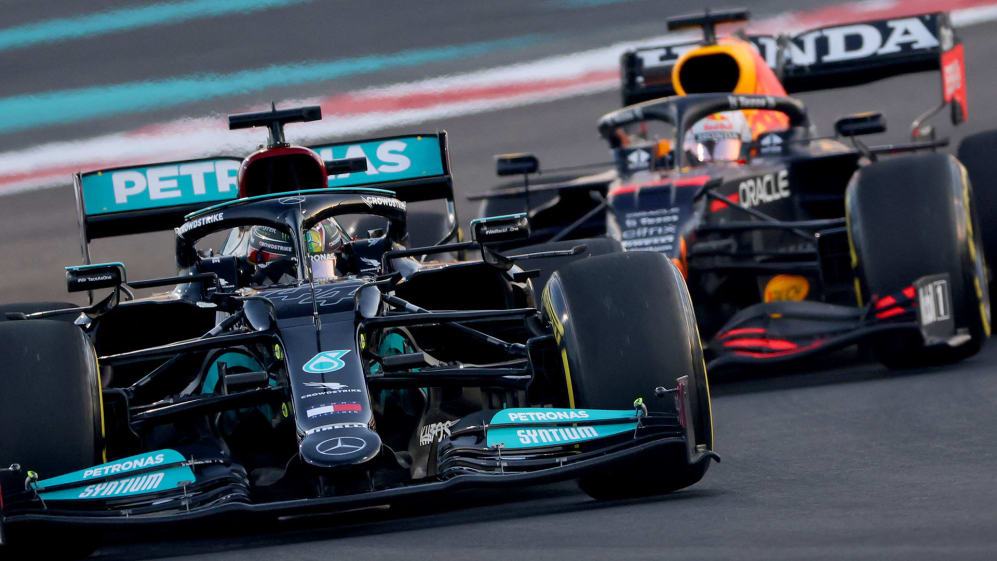 After 21 Grands Prix, it all comes down to Saturday's top-10 shootout and Sunday's Abu Dhabi Grand Prix. But Red Bull's championship contender Max Verstappen – and Team Principal Christian Horner – have admitted that they have their work cut out to catch Mercedes following Friday's running at Yas Marina.
The Silver Arrows' defending champion Lewis Hamilton set the pace in FP2 after finishing third to Valtteri Bottas and leader Verstappen in FP1, while Verstappen took fourth in the second session. That result led the Dutchman to say that things didn't go quite to plan at Yas Marina Circuit on Friday.
READ MORE: Wolff and Horner shake hands before giving their thoughts ahead of 'amazing, unprecedented' championship finale
"I mean, we're still learning and understanding a few things but of course clearly the short run didn't go to plan – lacking a bit of pace – but the long runs were quite a bit more competitive so of course, that's also a bit more important," he said.
Team boss Horner added that Mercedes have the edge on this circuit, as they are outpacing Red Bull in Sectors 1 and 2: "They [Mercedes] look very competitive here, certainly in the first two sectors. I think Sector 3 we come back at them, but the damage is done in the first two sectors. We've still got 24 hours or 23 hours [before qualifying] to try and find a better set-up and a bit more pace.
"We've got plenty of data, we've got some areas of the car we need to tidy up overnight," added Horner. "It's going to be a long evening certainly here, back in Milton Keynes, trying to tidy up the car. I think the long run pace looked sensible; we just need to tidy up the pace for the short runs."
But the Team Principal explained that changes to the circuit at Turn 5, Turn 9 and in the final sector have possibly changed this race into a two-stopper – which Red Bull may have anticipated as Verstappen used soft tyres for his race simulation in FP2.
READ MORE: Defending champion Hamilton says he 'feels great' after dominating FP2 in Abu Dhabi ahead of title showdown
"I think it's on the cusp [of being a two-stop race]," he said. "I think now with the change to the circuit layout here, I think tyre wear is going to be a real factor, particularly the long left-hander [Turn 9] puts a lot of energy into the tyres. So it's sort of 50/50 when you look at it. So, it's going to be fascinating to see which strategy prevails."
As for Sergio Perez, he reiterated that Red Bull will have to work hard and choose the "best bits" from a day that saw them trail Mercedes.
"I think we've got some work to do overnight. We tried very different set-ups across the cars, so I think we've got plenty of information that we have to go into detail through and pick out the best bits," said the Mexican.
Red Bull have a 28-point deficit to Mercedes in the constructors' championship, which on Friday Horner admitted would be a "long shot" for them to clinch this weekend – but Verstappen and Hamilton are equal on points at Yas Marina.