Feature
An ode to my father, The Matador – By Carlos Sainz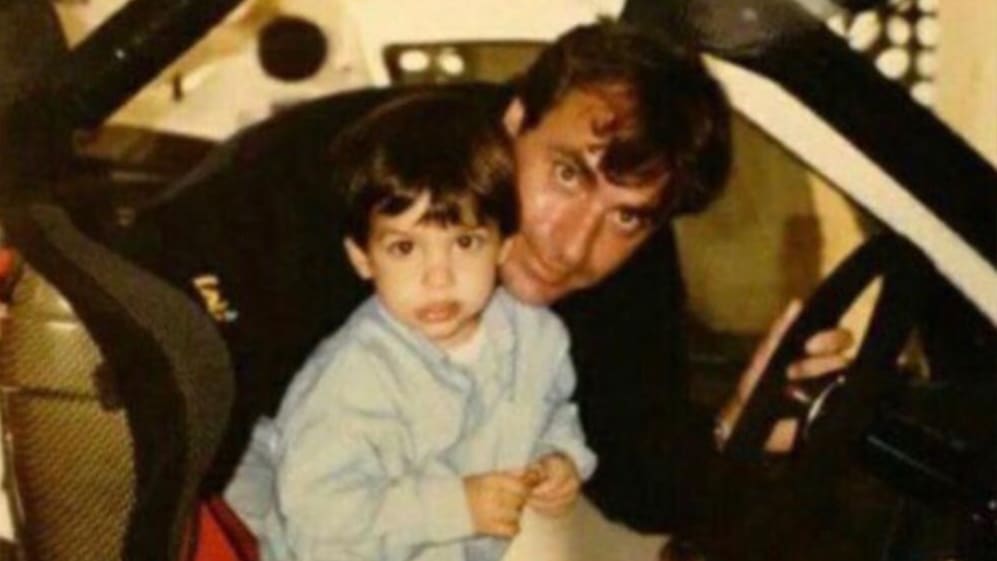 McLaren's Carlos Sainz was born into a racing family, his father Carlos Sr having won the World Rally Championship twice before mentoring his son on his journey to F1. Now, as his father celebrates his 58th birthday, Carlos Jr pens an ode to the man that helped shape him...
The world is in a very difficult place right now, and everyone is having to adapt. One of the few positives is that many people are getting to spend more time with their families. That is my case. Since returning from Australia I've been in Spain, at my parent's house, spending these tough days in lockdown with my family. Today is particularly special because it is the birthday of someone very important to me. Happy birthday Dad.
It was 2004 and the streets in the centre of Madrid had been closed off.
'Someone' was doing crazy donuts all over the place with a Citroën Xsara WRC surrounded by thousands of spectators.
It was a tribute to my father Carlos Sainz and his incredible rallying career – and the perfect goodbye to the WRC in front of our hometown crowd.
This was the day I realised how successful my dad was behind the wheel of a rally car. I was 11 at the time and remember every single detail of that day as if it was yesterday.
Back in those days there was no social media and you couldn't follow rally that easily. I knew my father was a very good driver and that he had won several times but, when he came home from a rally, we would talk about school, football or other sports. We wouldn't talk much about his day job.
So, when we went as a family to Madrid that day, and I heard so many people chanting his name, it shocked me.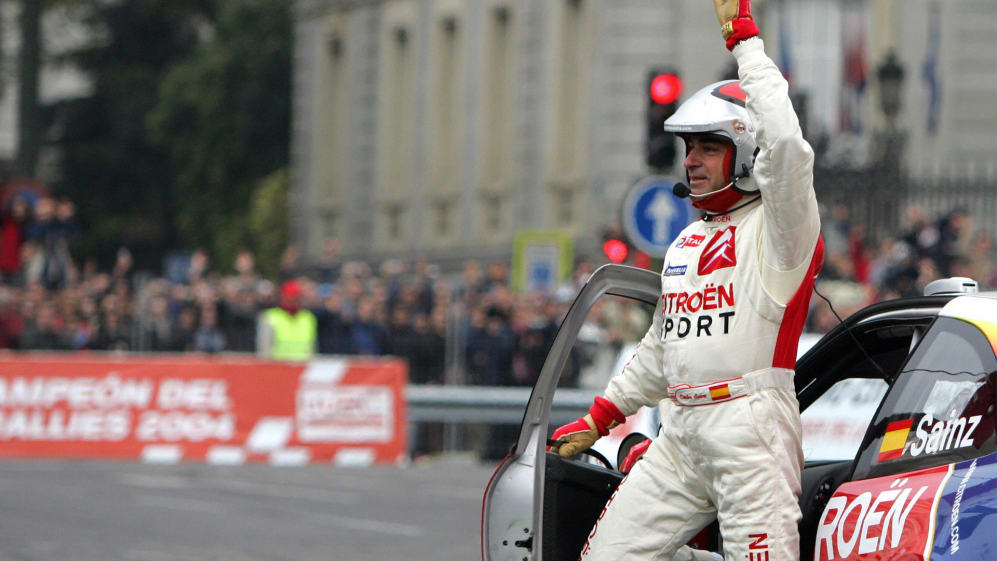 From that day onwards I started researching every step of his career and watching as many videos I could find. This is how I truly discovered the world my father was excelling in.
It was only when he retired, with two World Rally titles and 26 rally victories, that I really got to know my dad. I would ask him lots of questions, one after the other, non-stop. And he would always answer. I hung on his every word. I wanted to be a driver. I wanted to be like him.
By now I had started karting, but because my dad was away rallying, my uncle would take me to races. When my dad retired, he travelled the world with me. We would spend so much time talking on planes, in the car, at hotels.
Since then, my dad and I have been very close. It's a very special relationship because he plays more than one role.
The first role of course is a dad, and a very demanding one! He didn't allow me to continue my karting racing if I didn't pass all my exams. At the time, this was a big disadvantage because I would arrive to the tracks two or three days later than my rivals, but in the long run it showed me to sacrifice and push hard for what I wanted. An international karting career is not cheap, and if he was making the effort, I had to be fully committed to trying my best in every single aspect, school included.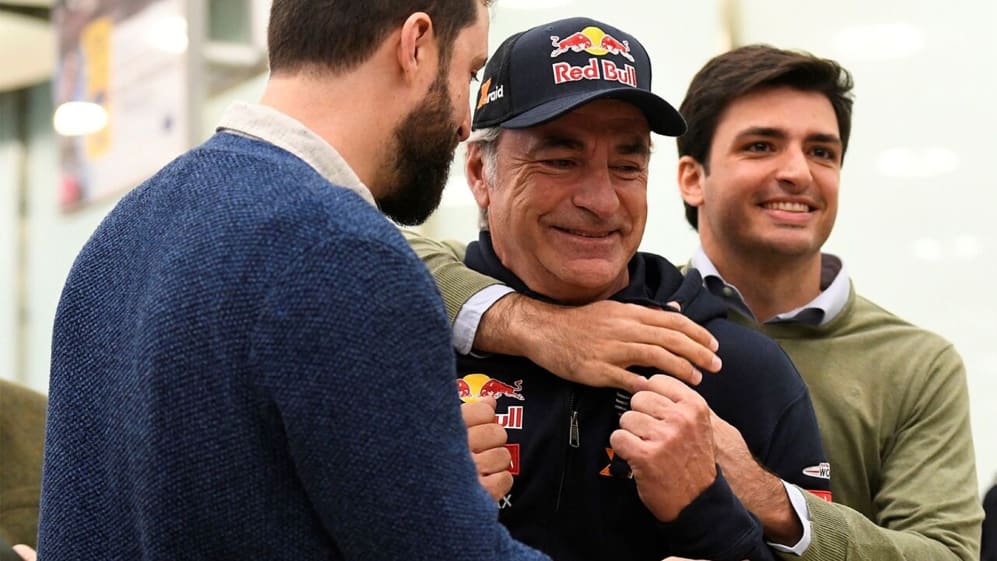 Since the early day he also played the role of a manager. He gave me and still gives me a lot of advice on the way I need to behave as an athlete, driving tips, things that worked for him in the past, contract situations, etc. He has a lot of valuable experience and I feel lucky to have him by my side.
And last but not least, he is also a dad who is my friend. There's a lot of banter. A lot of jokes. Every sport I do now is because I started playing with him – tennis, paddle, skiing, water skiing, running, squash. You name it, I probably tried it. I took classes after school and then played against him on weekends. He was quite demanding on that too. He wanted me to be very adaptable and enjoy myself playing all kinds of sport.
Funny enough, I fell in love with Formula 1, rather than rallying. My dad took me to the Spanish Grand Prix in 2005, when I met Fernando Alonso, and I was hooked. That was where I realised what I wanted to be when I was older. My dad was also very passionate about F1 and had he not done rallying, I'm sure he would have probably tried to pursue a career in F1!
I feel lucky to my Dad by my side
The first time I tried a rally car (under his supervision!) I was 16. We've got a rally car in the countryside near Madrid and I try to get out every time I have a chance. He will of course deny it, but I think I'm getting closer to him every time and I'm starting to give him a bit of a headache. My mum doesn't allow us to time our runs to avoid an outbreak of competitiveness…but I'm very close for sure!
When we are practising with the rally car, apart from having a lot of fun, I always listen to him and his tricks. He has always been a strong believer that trying different cars on different surfaces and conditions will eventually help when I jump in an F1 car. I totally agree with that.
The only thing I don't enjoy when we are in the countryside is being his co-driver! Even if I have 100% trust in him, which I do for obvious reasons, and we are basically in his backyard driving, so he knows it well, I don't enjoy it. I'm not in control! I'm so tense!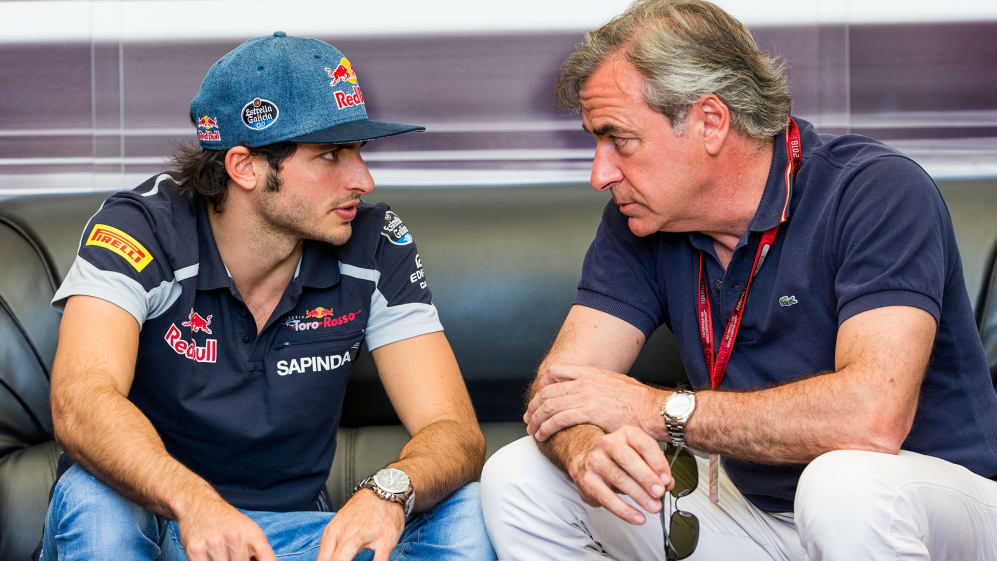 But apart from his driving skills, one of the things I admire the most about my father is his work ethic and his determination. When he sets himself a goal, he is the most tenacious person I've seen in my life and his passion for racing is infectious.
Proof of what I'm saying is his third Dakar Rally win this year. Simply amazing.
I didn't travel with him because I was preparing for winter testing but believe me, I followed it online to the second.
It is not an easy rally to follow from a sofa though, because you have to wait until the cars reach each waypoint to get an update of the stage and there are very little live images. I get very nervous watching him. Even more nervous than I get with myself!
My Dad is the most tenacious person I've seen in my life
We had a phone call every night. They were proper in-depth Dakar conversations! We would talk about the next stage, discuss strategy, analyse split times on the day, where he lost out and where he gained.
He led this year's race for a long time. That is good and bad news at the same time because winning a stage means you open the stage of the following day, which is not always ideal in a rally. That made it even tenser but I was convinced he was able to win and he proved me right.
As a family, we are extremely proud of him because we know how much effort he has put into preparing for the Dakar year after year. He spends endless hours of gym, on cardio sessions, weight lifting and has the strictest diet.
As a 25-year-old athlete, watching my dad at 57 compete at an elite level and win is such an inspiration to me. He does it because he enjoys it. It's his passion.
He's my hero and I'm very lucky to be able to call him my dad. Happy birthday Matador!
Carlos