Technical
ANALYSIS: Have Alpine discovered an aerodynamic sweet spot with distinctive A522?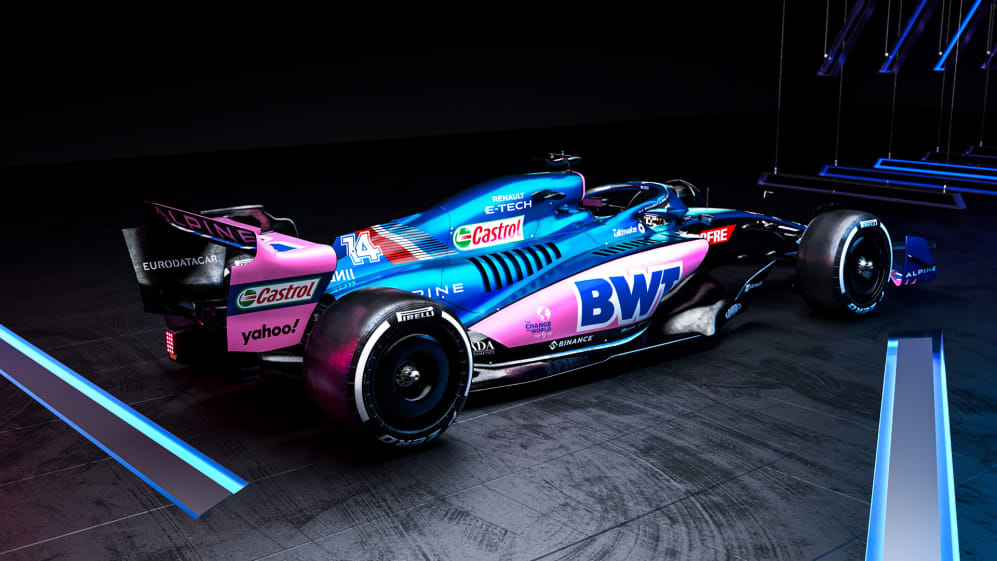 A first glance at the computer render of the Alpine A522 which will shake down on Tuesday at Barcelona suggests it's a neat-looking car.
The visual points of distinction between the A522 and other cars we've seen so far in this 2022 launch period are short, heavily downward-ramped sidepods which form a completely separate structure from a deep engine cover, without the converging of the two parts of bodywork seen on other cars.
READ MORE: Alpine unveil blue and pink 2022 challenger, the A522
New PU
That engine cover shrouds Alpine's all-new power unit, which adopts a split turbo architecture, some eight years after Mercedes introduced the concept in the first year of the hybrid formula.
The ERS system is considerably lighter than before, and the cooling requirement of the whole package has been reduced significantly. This has made possible a cooling package which is 15% smaller than before, and the previous car's unsightly bulbous engine cover has gone.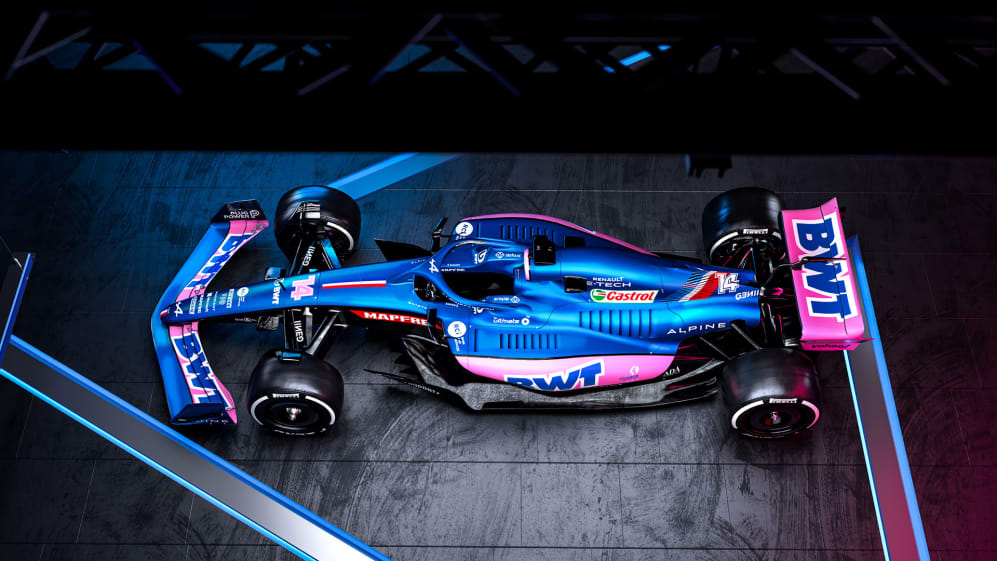 Distinctive aerodynamics
Within the lower flanks of the engine cover, sitting inboard and above the sidepods, are a set of cooling louvres. Forward and outboard of those, on the upper surfaces of the sidepods, are further louvres before the pods ramp sharply downwards to accelerate the airflow between the rear wheels and diffuser outlets. This ramped section of the sidepod is free of louvres.
So far, the other '22 cars have had either a downward-ramped pod without louvres or a relatively flat sidepod top with louvres. The Alpine, in sharply separating out the engine cover area from the sidepods, has been able to incorporate both the downward ramp and the louvres. Might it give them the best compromise between the two?
GALLERY: Check out Alpine's special pink livery for the Bahrain and Saudi Arabian GPs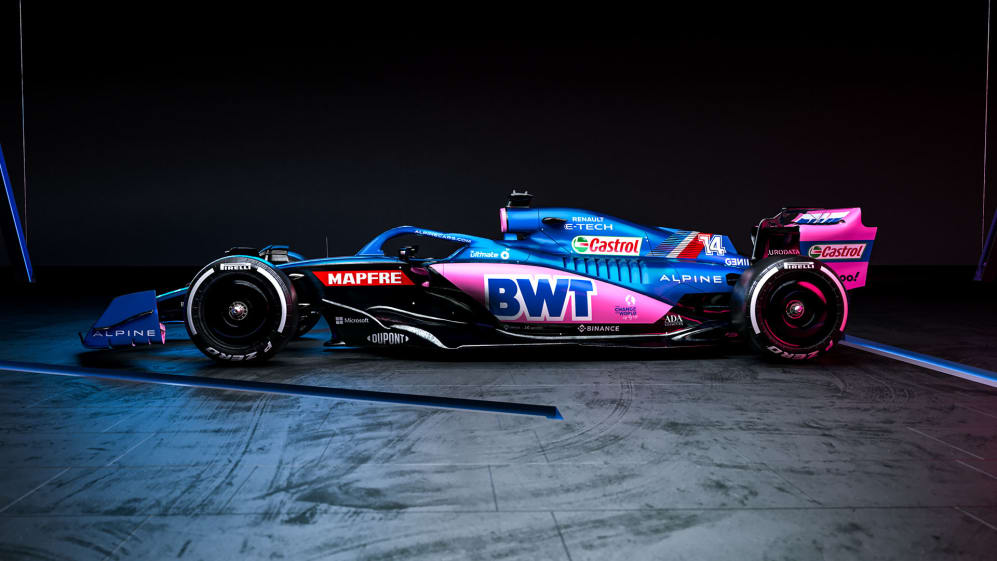 Aerodynamically, it features a slim nose, with quite rounded sides which helps bring the airflow over the nose downwards more effectively than straight edges. We cannot be certain if the wing and radiator inlets are the same on the render as on the actual car we'll see on track, but those inlets are slate-like, rather like the Ferrari's.
READ MORE: 'It's like the cards have been redistributed' – Alpine drivers excited for 'fresh start' in 2022
There is a significant undercut beneath them to accelerate the airflow around the sides of the sidepods. The car retains a conventional push-rod front/pull-rod rear suspension layout. The detailing around the floor edges is very bland, suggesting it's not representative of the real thing.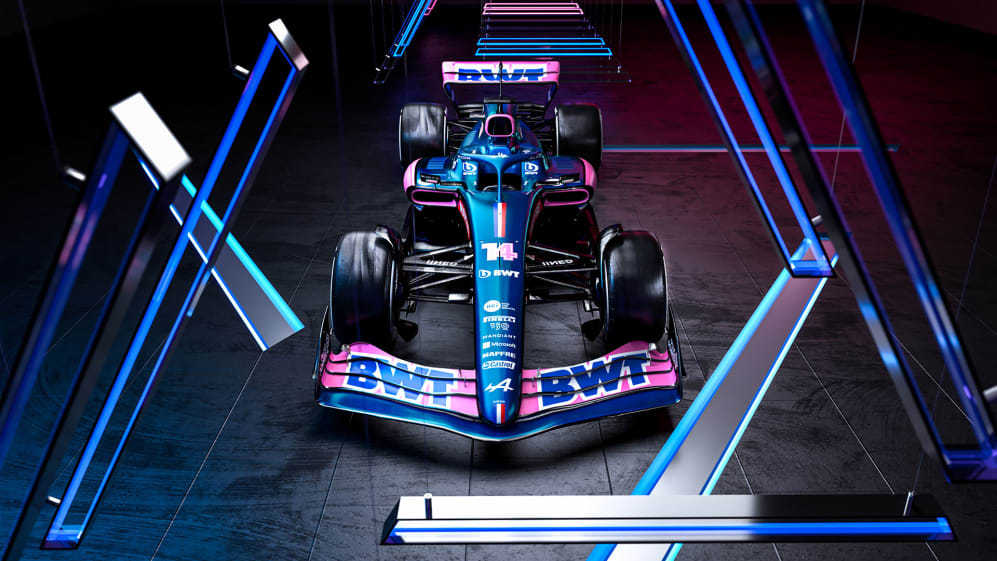 Hopefully we'll be able to fill in more details tomorrow about the car on which Fernando Alonso and Esteban Ocon will depend in 2022.