Feature F1 Unlocked
ANALYSIS: How Ricciardo got a second chance with stunning AlphaTauri return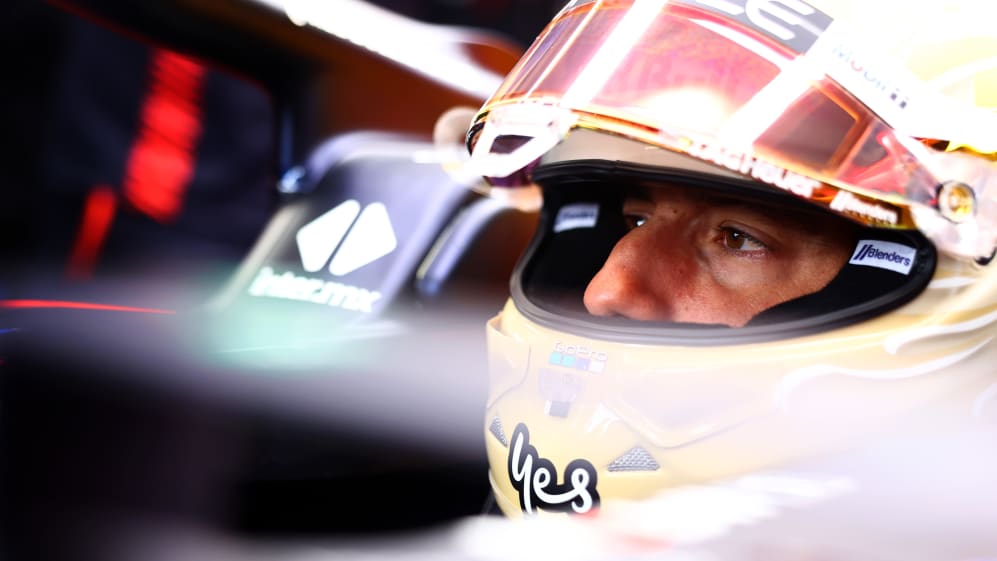 Daniel Ricciardo took the third driver role at Red Bull in the hope it could deliver a pathway back to the Formula 1 grid. And it's a move that has paid off in sensational fashion with news he will jump in at AlphaTauri mid-season to replace Nyck de Vries. F1 Correspondent Lawrence Barretto explains how it all came about…
Why did AlphaTauri drop De Vries?
Red Bull fought off competition from Williams and Alpine to sign De Vries alongside Yuki Tsunoda at AlphaTauri this season. Red Bull Motorsport Advisor Helmut Marko wooed the Dutchman one-to-one over two days in Austria, following his impressive drive to points at Monza on debut in F1 as a one-off stand-in for Alex Albon at Williams.
READ MORE: Ricciardo to replace De Vries at AlphaTauri from the Hungarian Grand Prix
They expected big things from the former Formula 2 and Formula E champion. However, he has struggled to adapt to life in Formula 1 and has been comprehensively outperformed by team mate Tsunoda in the opening 10 races.
Marko had given De Vries a number of warnings in the last two months, demanding that he upped his game if he wanted to keep his seat for the remainder of the season.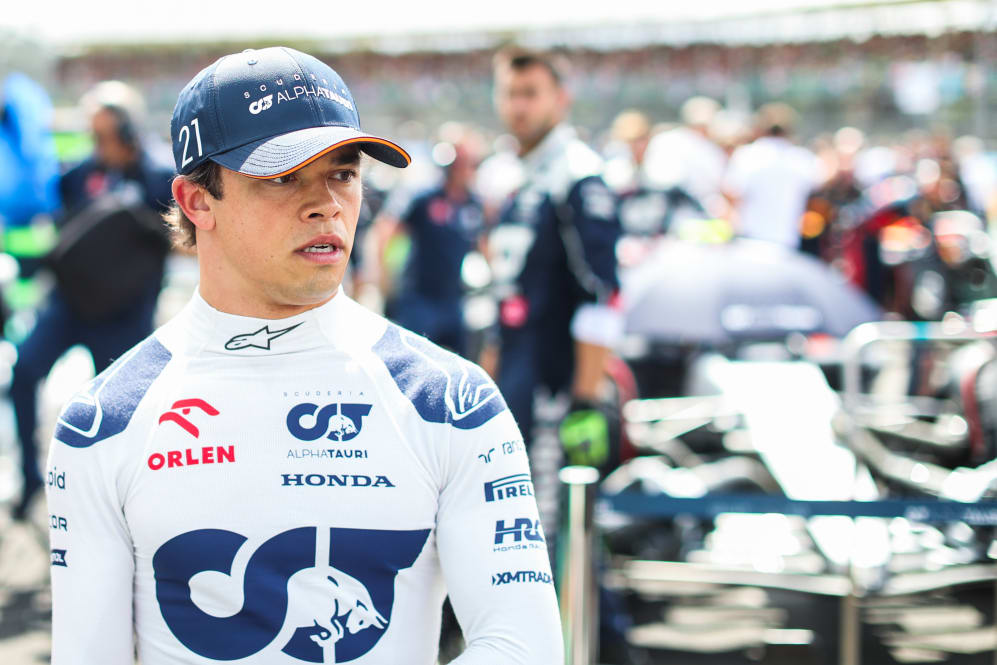 Red Bull hoped that, as De Vries entered a run of races on tracks he knew, the Dutchman would find his form and prove he deserved to stay. But that hasn't happened, with De Vries having only finished ahead of Tsunoda in two of the 10 races so far.
READ MORE: Ricciardo makes Red Bull return at Silverstone test
He hasn't had it easy, given this year's AlphaTauri is arguably the slowest car on the grid. However, the fact that he hasn't been able to convincingly beat Tsunoda has ultimately meant the end of the road.
Red Bull are not afraid to move drivers on. Just ask Pierre Gasly, Alex Albon, Daniil Kvyat and Brendon Hartley. That list now includes De Vries.
Why did Red Bull call on Ricciardo?
When Red Bull signed Ricciardo as third driver for this season, it made sense on a number of levels.
Primarily, he is a marketeer's dream. Ricciardo is a lovely, bubbly person with an infectious personality. He makes for engaging content, is a great brand builder and works hard.
But secondly, he is a mighty fine racing driver – one who had his mojo damaged by a tough time at McLaren, where he was unable to deliver the kind of performances his talent warranted.
By having Ricciardo on the roster, it would keep Sergio Perez on his toes at Red Bull alongside Max Verstappen, while also giving Red Bull the option to see him up close once again – after he left the team in 2018 for stints away at Renault and McLaren – to assess his capabilities.
What they found was a driver who needed some love and time away from the sport to clear his head – and once he had received both of those, he was back to the driver who, early in 2018, was a contender for the world title.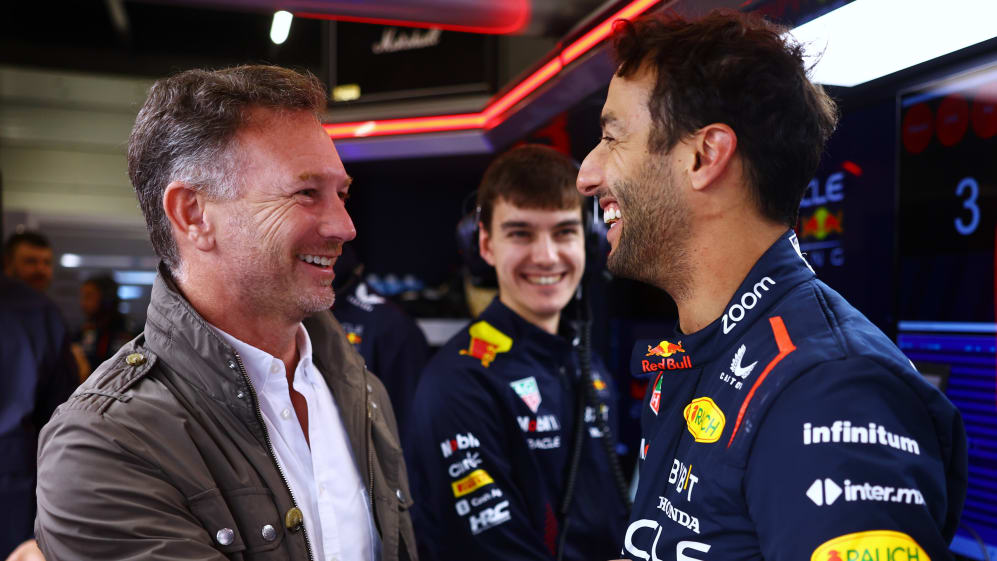 He was ruthlessly efficient in the simulator, impressing everyone with his efforts. It was clear he was as sharp as he was when they last ran him.
So Red Bull knew if they needed a driver to step in, either at Red Bull or AlphaTauri as a one-off, he was ready to hit the ground running.
As De Vries struggled, Red Bull had to assess their options. As I wrote last month, Ricciardo emerged as a genuine contender for a seat at AlphaTauri.
Red Bull approached Ricciardo and asked if he would step in mid-season. Ricciardo's preferences, sources say, was to join the team next year so he could get a full pre-season under his belt and race a car that is going to have a much closer collaboration with the class-leading Red Bull team that should drastically improve their performance.
But Ricciardo realised it made sense to join AlphaTauri now, starting with the upcoming Hungarian Grand Prix – which works perfectly for Red Bull as they can evaluate him for the remainder of the season and look to promote him back to Red Bull next year if Perez fails to improve.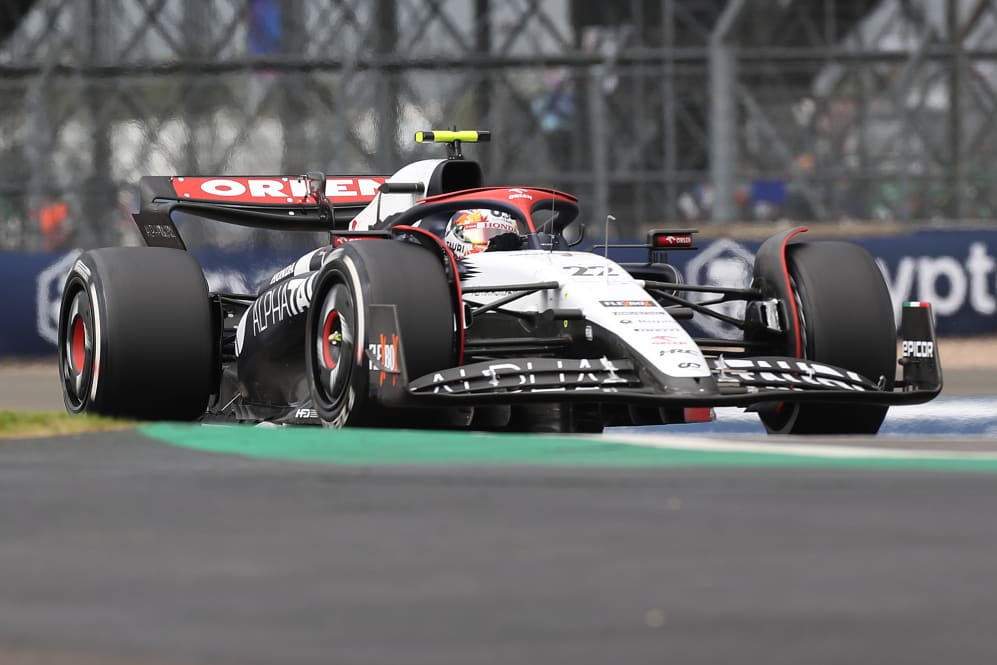 Why did Ricciardo say yes?
If Ricciardo didn't accept a mid-season seat at AlphaTauri, it's likely Red Bull would have drafted in Liam Lawson.
If the Super Formula racer then delivered the goods, it would have shut the door on Ricciardo's ideal scenario of joining the team in 2024.
And so over the course of the British Grand Prix weekend, I understand he mulled the decision with his closest advisors – and ahead of his run for Red Bull in the Pirelli tyre test at Silverstone on Tuesday, he and his management came to an arrangement.
It's going to be a huge challenge for Ricciardo to come in cold. But crucially, he has got his confidence back. He has accepted that his time at McLaren was just a blip. He hasn't lost his talent – it was just that McLaren wasn't the place where he could unleash it.
Now in the Red Bull family, Ricciardo feels at home, having spent so much of his career there. These are the conditions where he knows he can thrive.
He joins AlphaTauri knowing that if he can have a strong season this year, outperforming Tsunoda, and Perez continues to struggle, there's the prospect of a remarkable return to Red Bull in 2024 or beyond.
He knew that an instant return to Red Bull was never on the cards. They would always have run him at AlphaTauri first to assess whether he deserved a step up.
Now Ricciardo has his chance. And from everything I've heard from those close to him, across his friends, management and colleagues at Red Bull and AlphaTauri, the Australian has all the tools to succeed.
How good is he right now? Well sources say the best time he set in today's Pirelli tyre test at Silverstone would have been good enough for the front row in Sunday's British Grand Prix. That's a lap in a car that isn't chasing performance as the primary goal is data gathering for Pirelli, having never driven a 2023 car before.
If that's not good, I don't know what is.
To read on, sign up to F1 Unlocked for free
You'll unlock this article and get access to:
Live leaderboard data
Epic experiences and rewards
Money-can't-buy competitions