Feature
ANALYSIS: How Kubica's race deal with Williams came about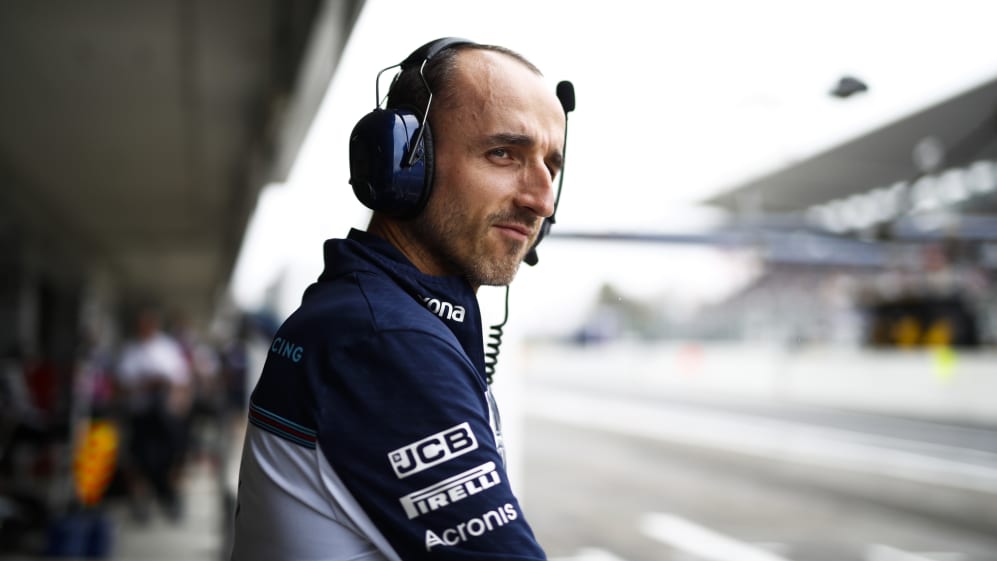 He's back! Robert Kubica will return to the F1 grid in 2018 with Williams. Here's how it came to pass...
Twelve months ago, Kubica was favourite to land a Williams seat alongside Lance Stroll for the 2018 campaign. But at the last minute, following a deep-dive analysis, Williams swung towards Sergey Sirotkin and awarded the Russian rookie a deal instead.
Crucially, though, Kubica was undeterred. Up until that point, he had worked tirelessly on the rehabilitation of his right arm and hand – with staggering results. He believed 100% in his ability as a racing driver and refused to give up on his dream of returning to an F1 cockpit. He was not done yet, so he accepted a reserve role.
This was crucial. It allowed the Pole to spend extensive time in the simulator, gathering more experience of the latest generation of F1 cars while enhancing his ability to give feedback to the engineers to aid development. Speak to those who've worked with him and they'll tell you the way Robert works with engineers and articulates confidently and boldly the areas which need to be improved is one of his greatest strengths. He is not afraid to tell it how it is. He won't sugar-coat things.
An extraordinary understanding of engineering
That can be hard for some to take and will take some getting used to – but it's exactly what Williams needs right now, as Deputy Team Principal Claire Williams has alluded to, with the team enduring a torrid time and languishing in last place in the constructors' championship.
"Robert has played an instrumental part into the development of the FW41 and he is going to be a big part of helping us develop the FW42 and beyond that," said Williams, as she announced Kubica's signing on the roof of Williams' hospitality unit overlooking Yas Marina.
"He has an extraordinary understanding of engineering and is a real pusher as well, he helps drive the engineers in what they're doing and he pushes me, he talks to me at 2am in airport lounges around the world around what has gone wrong, what we need to be doing. That's great to see as we really need a driver pairing that can deliver that for us next year.
"One of the things that impresses me most about Robert is the fact we didn't give him the race seat for this year, yet he still took on the role of reserve driver and I think that says a lot about his personality. The very fact he has had the time he has had this year, working with the team behind the scenes, has given him invaluable experience to step up into that race seat for next year.
"He knows everybody in the team, he gets on well with everyone in the team, he is dedicated, he spends a lot of time back in the factory in order to help drive our performance. Now he's absolute ready. We undertook that evaluation process and he came out on top of the pile, and for us next year, it was always a question of making sure we secured the best talent rather than any other factors."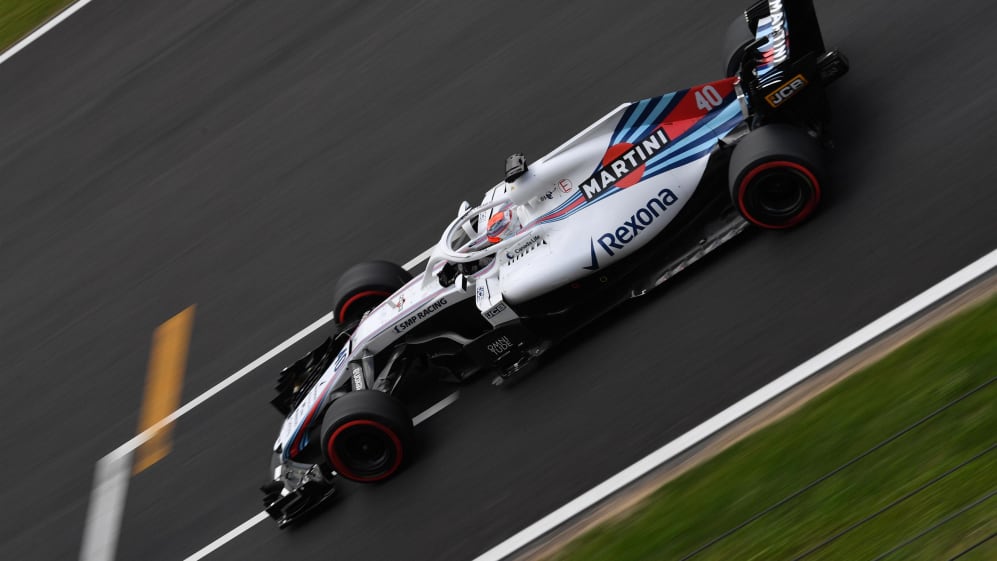 Limitations not as limiting as feared
Some have raised question marks about Kubica's ability to drive an F1 car, given the extent of the injuries his sustained in his rallying accident. But Williams have no worries. And crucially, Kubica feels the same. "The only one who probably never gave up was myself and people who were around me, who I'd like to thank," he said. "But we all knew that it might be something not achievable. This day shows that somehow nothing is impossible. Of course a lot of things had to come together and a lot of work has been included, not only from my side, to be here.
"But from driving point of view, the point is very simple. If I am not able to drive competitively fast, I will not be here. I know it's hard to believe but I think Williams have seen it this year and I have seen it in the last 16 months, or 18 months, since I first drove an F1 car in Valencia last year that I can do it thanks to work, but also my limitations are not limiting myself as most people are thinking.
"2019 we will all start from zero so I am not afraid that I have been away for eight years. I am looking forward to it and I know what it takes and what I have to do."
Kubica has completed a handful of FP1 sessions for the team and through those performances, coupled with his efforts in the simulator and the way he drives the team forward, he has convinced Williams he is the one to spearhead what they hope will be a new chapter in their illustrious history.
It would be wrong to say there wasn't an element of good fortune, too, as Williams' options were limited. The 2019 grid is almost set and Williams' form this year has meant a ride with them wasn't exactly the most sought after. Keeping Sirotkin onboard was an option, but he lost out in the analysis when compared directly to Kubica. That shows how far the one-time Grand Prix winner – who has 12 times stood on the F1 podium - has come considering it was the other way round just 12 months ago. Esteban Ocon was in the running and would have been a great addition, too, but Williams couldn't come to an arrangement with Mercedes, who steer the Frenchman's career.
Not a simple case of budget
But on the other side of the coin, Kubica has shown speed both before and after his accident. And securing a driver of his stature is a real statement of intent for Williams. They could have taken the driver who brought the biggest financial budget – but they haven't.
Admittedly, there is a financial element to Kubica's signing but it's not the predominant factor. He and his team have put in a lot of hard work in the last few weeks and months to get a package together. Eventually, they got to a point where both sides were happy and the green light was given just days before this weekend's Abu Dhabi Grand Prix.
It remains unclear how competitive Kubica will be next season. Much will depend on the quality of the car at his disposal, but in George Russell, he has a highly-rated rookie that will offer a solid benchmark. While Kubica is 100% certain he is ready for this opportunity, and he is not daunted by the prospect, even he admits it will be a challenge to recapture the kind of form he showed in his first stint in F1, which was so good, people marked him out as a future world champion.
"It will not be easy," he said. "It's been a big challenge to get into F1. It will be an even bigger challenge from a sporting point of view to make sure I'm delivering what we're expecting from my side. I'm not scared at all. I'm ready and excited and it gives me additional motivation and dedication to what I have been doing already this year."
In some ways, it's a gamble given it's been so long since we've seen Kubica in a racing situation. But the Pole has pedigree. He believes in himself and the team believe in him. Watching how he gets on next season is a tantalising prospect.