Feature F1 Unlocked
ANALYSIS: The big moves at AlphaTauri explained as Mekies prepares to replace Tost
Red Bull have made sweeping changes to their second team AlphaTauri's management structure, with long-time boss Franz Tost leaving at the end of the season and being replaced by a two-pronged leadership structure that features significant motorsport experience. F1 Correspondent Lawrence Barretto explains all…
Why make the change now?
Franz Tost has been in charge of AlphaTauri since the outfit entered the sport as Toro Rosso in 2006, the late Red Bull energy drinks firm owner Dietrich Mateshcitz buying Italian minnows Minardi and making the Faenza-based squad its junior team.
READ MORE: Ferrari's Mekies to replace Tost as AlphaTauri Team Principal as Peter Bayer named new CEO
The idea was to use Toro Rosso as a proving ground for Red Bull's bustling junior academy so the works Red Bull team could then run the next big thing once they'd had a couple of years under their belt racing in the midfield.
Mateschitz selected Franz Tost – who had six years of experience working in F1 with Williams and BMW, and was known for his ability to mentor young racers – as the team boss.
For the next 18 years, Tost has run the team, bringing through the likes of multiple world champions Max Verstappen and Sebastian Vettel, as well as race winners Daniel Ricciardo and Pierre Gasly. He has been instrumental in nurturing young talent and taken a little Italian team to the top step twice, making the most of a slender budget.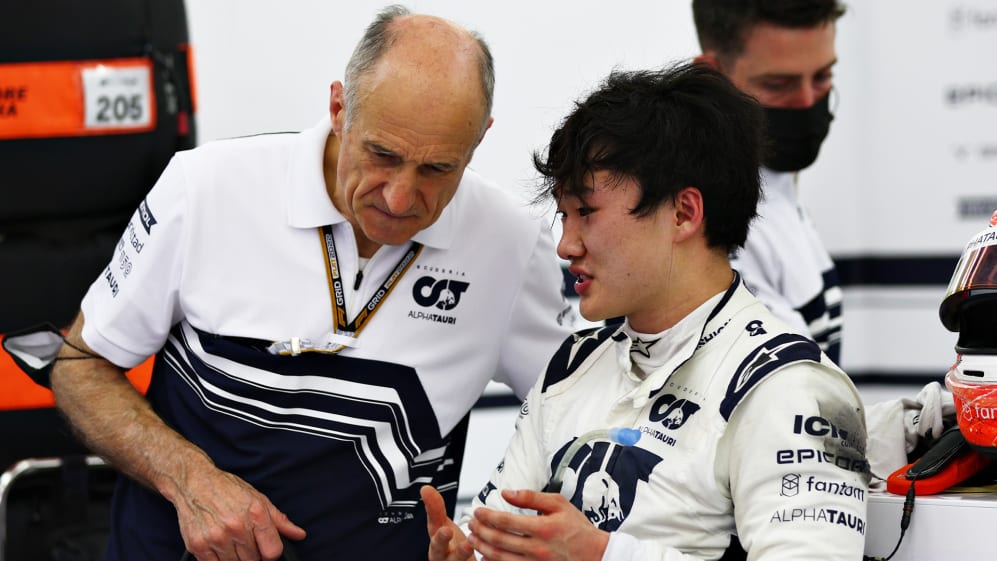 But the strategy for the team has begun to evolve in the last few years. The team was rebranded as AlphaTauri, the name of Red Bull's premium fashion brand, and it was repositioned as a sister – rather than junior – team, with a greater emphasis on results.
And last year Mateschitz, with whom Tost was very close, passed away. It meant that rather than Red Bull and AlphaTauri being run by a single person – and one who had a huge passion for motor racing and dealt with the respective leadership teams of each F1 operation personally – a more structured senior leadership team was put in place.
OBITUARY: Remembering Dietrich Mateschitz, Red Bull and AlphaTauri's quiet patriarch
The 2022 campaign was a chastening one for AlphaTauri, Tost's long-held dream of achieving fifth in the constructors' championship failing once more as they limped to ninth. This season has started badly, with the team ninth currently, and with only one point.
Meanwhile, at 67 Tost has been considering his future. The Austrian is one of the hardest-working in F1. He works every day of the year, including Christmas Day (last year, he was looking over the new Orlen title sponsorship contract before his Christmas meal).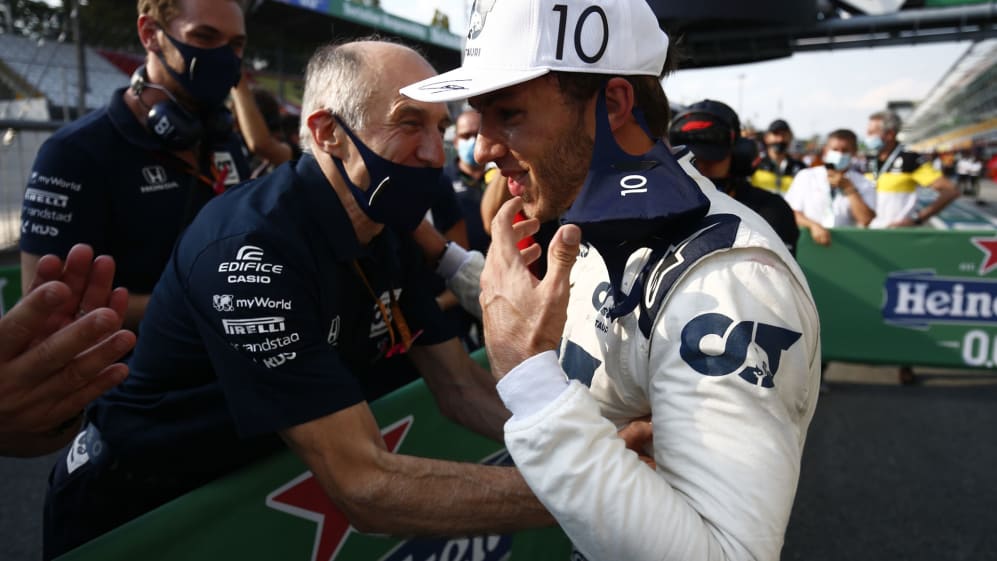 He's in the office every day he's not at a track and walks around every department talking to his staff. He knows everyone, and knows every detail of what is going on. But after 18 years, the time has come to take a step back. Tost will remain in charge for the rest of the year – and then takes on a consultant role in 2024, easing the transition and allowing Red Bull to set a long-term leadership strategy in place.
Who is replacing Tost?
Big ambitions require big plans, and thus Red Bull have opted to effectively split Tost's duties across two roles to improve efficiencies and help AlphaTauri take a permanent step up the order.
Austrian-born Peter Bayer, who will step into the role of CEO later this year, has more than 20 years of experience working across music, arts and sports consulting – including a leadership role working with the International Olympic Committee on the Youth Olympic Games.
LISTEN: Franz Tost on his long tenure at Toro Rosso, developing young drivers and more
His motorsport experience is recent, having served as Secretary General for Sport at F1's governing the FIA, and adding the role of Executive Director in 2021 before he left the organisation last year.
Sources inside the paddock say Bayer is a likeable guy who is easy to work with – and in his FIA role, he developed an understanding of the sport's intricacies. It makes sense to get him to focus on the more strategic, long-term side of the race team.
He'll work alongside prospective Team Principal Laurent Mekies, who has long had a reputation as a rising star in terms of leadership in F1. The team, and sources close to both new appointments, say the two roles will have equal responsibility and together they will report into the Red Bull board.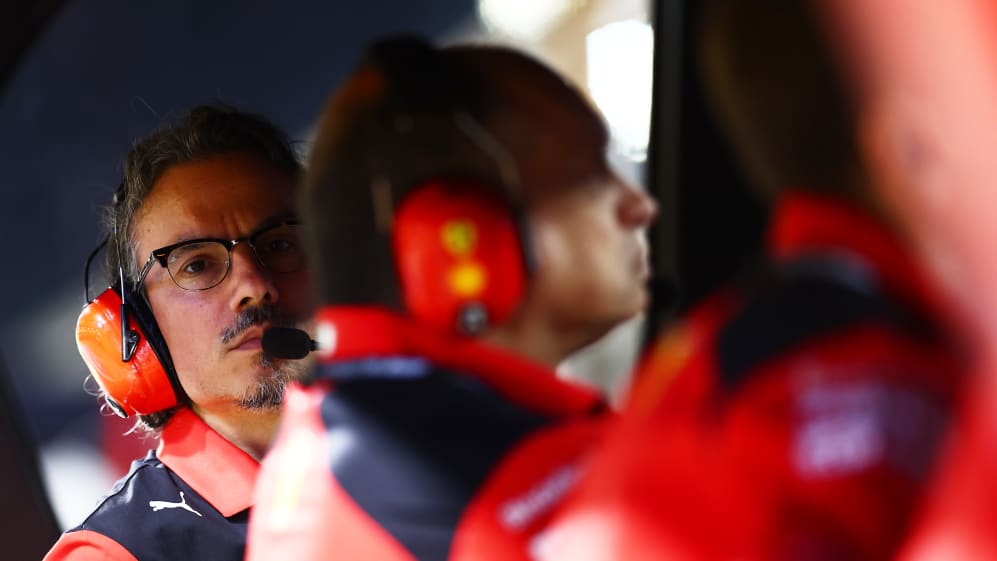 Mekies and Bayer crossed over during their respective times at governing body the FIA, Mekies spending four years there. His move to AlphaTauri is a move home, having spent more than a decade with the outfit, rising to the roles of chief engineer and then head of vehicle performance.
The role of team principal is one Mekies has long coveted. The Frenchman made impressive progress through Ferrari, but with Fred Vasseur being named as boss to replace Mattia Binotto, it became clear he would likely have to move elsewhere if he was to fulfil that dream.
AlphaTauri could be the perfect project for both. The duo have strong experience in senior roles, but neither have run an F1 team before. Being able to share the load and utilise their respective skillsets should help them settle in quickly.
Tost has created a solid foundation on which to build, and with Red Bull's continued financial backing, maybe Bayer and Mekies can achieve Tost's dream of P5 in the near future – and then kick on from there.
To read on, sign up to F1 Unlocked for free
You'll unlock this article and get access to:
Live leaderboard data
Epic experiences and rewards
Money-can't-buy competitions