Feature
ANALYSIS: The key questions around Audi's 2026 F1 entry answered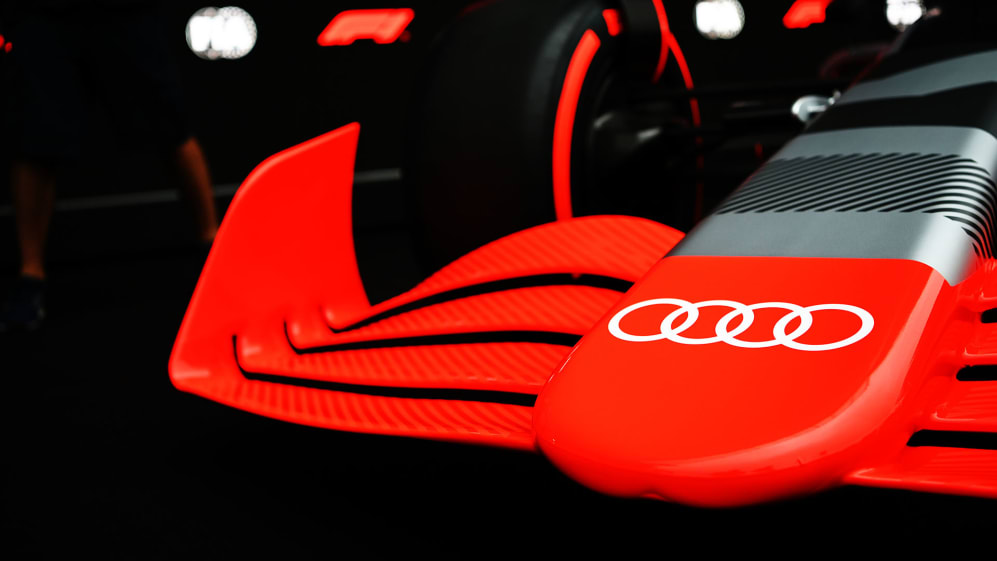 Audi are coming to Formula 1 from 2026, adding a new chapter to their illustrious motorsport history. F1 Correspondent Lawrence Barretto delves into the details…
Why are they coming in?
Audi and the wider Volkswagen Group have had their eye on an entry into Formula 1 for several years now but were keen for changes to the rules to make it viable.
F1 President and CEO Stefano Domenicali spent some time at AUDI AG from 2014, specifically tasked with working on "new business initiatives" which are believed to have included an evaluation of a F1 power unit project, before he took over as CEO of Lamborghini in 2016.
READ MORE: Audi to join Formula 1 from 2026
Following the publishing of new 2026 power unit technical regulations last month, Audi felt comfortable enough to hit go. The increased electrical power and move to develop 100% sustainable fuels were key factors in attracting them to sign on the dotted line.
The power unit budget cap coming in for 2023 – which will help keep costs under control – plus F1's target to be Net Zero Carbon by 2023 were also enticing changes.
Are they entering as a works teams or engine supplier?
As it stands, Audi have informed the FIA and Formula 1 that their entry is as a power unit supplier – but they intend to confirm which team they will line up with "by the end of the year".
The reason for the split announcement, say Audi, is because there is a longer lead time to get a power unit project in place and they are still working out which F1 team they are going to partner with.
READ MORE: 'It's perfect timing due to the new rules' – Audi boss explains why they joined F1
Who will they work with?
Audi said on Friday that they have no plans to set up a new team – and instead, will look to work with an existing outfit.
They have spoken to multiple teams on the grid about a partnership, but Sauber – currently title sponsored by Alfa Romeo – are the favourites.
That said, there is still plenty to discuss before a deal, which would likely involve Audi acquiring a majority shareholding, is struck.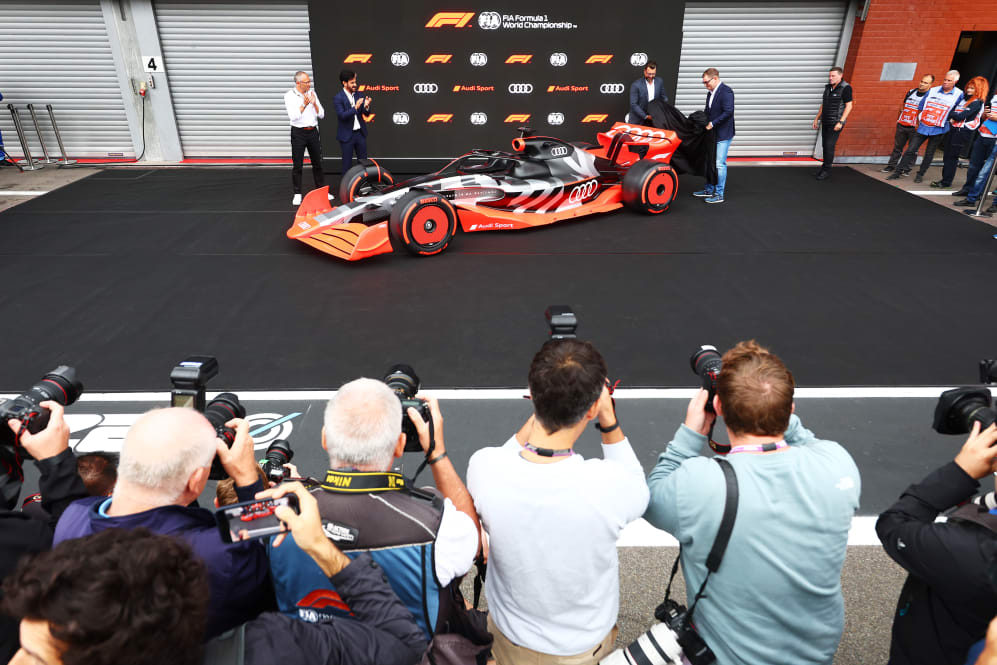 How competitive will they be?
Honda showed how tough it is to enter Formula 1 as an engine supplier and be competitive from the off, with their first victory not coming until season five.
But they won their first World Championship with Max Verstappen last year, and while they left the sport at the end of 2021, Red Bull Powertrains are still utilising their technology, which is proving to be title-contending – so that should give Audi hope.
GALLERY: Check out Audi's stunning livery as German manufacturer announces F1 entry for 2026
The German manufacturer are being realistic and appreciate they won't be winning from day one. But they are hopeful of being "competitive" within three seasons.
Helpfully for Audi, they aren't starting from scratch. There are already test benches for F1 engine, electric motor and battery testing in their German base in Neuburg – where the F1 PU project will run out of – and they are hopeful their personnel, buildings and technical infrastructure will be in place by the end of the year.
And according to Markus Duesmann, Chairman of the Board of Management of AUDI AG, Audi will be making a bigger investment in F1 than they have done in any other motorsport series – Audi have 13 overall Le Mans 24 Hours wins – because they are planning to be in F1 for the long term.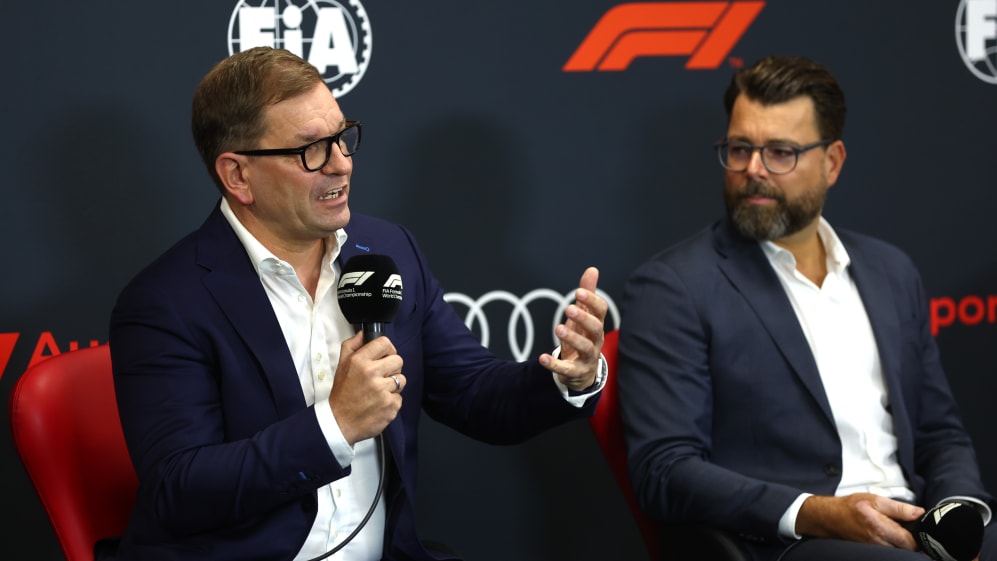 Will more manufacturers follow?
It has long been rumoured that Porsche, who are also part of the Volkswagen Group, are mulling an entry into the championship as a power unit supplier.
Red Bull, who are in the process of building up their own Powertrain division after Honda left the sport at the end of 2021, have been heavily linked with a Porsche tie-up, but it's believed a deal hasn't yet been finalised.
RE-WATCH: Tune into a very special press conference as Audi announce F1 entry for 2026
And while no other manufacturers are believed to be imminently making an entry, it is hoped the new regulations – coupled with Audi's commitment, and thus belief in the new rules – could lead to more joining in the future.