Feature
ANALYSIS: The reasoning behind Alonso and Renault's blockbuster 'family reunion'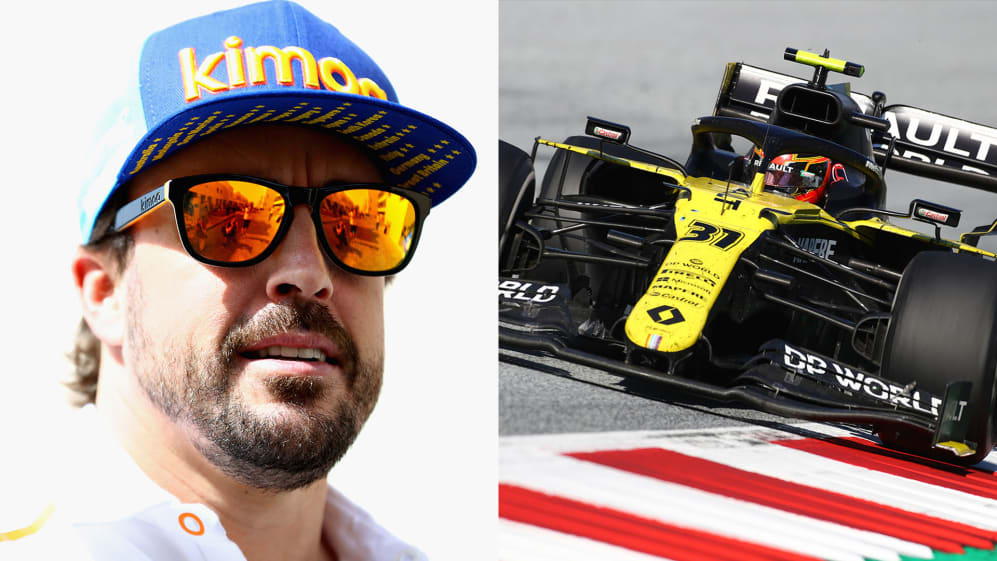 Fernando Alonso is a superstar, so it's no wonder the news that he is making a sensational return to Formula 1 next year has sent shockwaves around the motorsport world. It's quite the story – but having spent two years out of the sport the double world champion's return raises many questions...
Why come back now?
When Alonso left F1 at the end of 2018, after four torrid and disappointing years with McLaren, he said it was not because he couldn't get a drive at a top team – though in reality, there were no seats at the big teams available – but rather because he wanted to take on bigger challenges outside of Formula 1.
READ MORE: Fernando Alonso to make sensational return to F1 with Renault in 2021
He enjoyed some success, winning the Le Mans 24 Hours for a second successive time with Toyota in 2019 and the overall WEC championship, but he failed to qualify for the Indy 500 that year – and thus another chance of achieving the fabled 'Triple Crown' slipped by. His debut in the Dakar Rally was impressive, but having seen Carlos Sainz Snr triumph this year aged 58, he'll know time is on his side to conquer that challenge.
But aside from the one-off challenges, people close to Alonso say not only has he found himself with plenty of time on his hands, but he has realised that other motorsports do not offer him the challenge he needs at this stage of his career. Right now, he wants Formula 1. He needs Formula 1. And he still feels like he can deliver in Formula 1.
Why Renault?
Alonso's career in Formula 1 has been intertwined with Renault, the French manufacturer giving him the car with which he secured his first pole, first F1 victory and both his F1 World Championships. He says they are 'family'.
It's the team that offered him a sanctuary when things fell apart during his first stint at McLaren in 2007, allowing him to recharge and rebuild before embarking on a long stint at Ferrari where he came oh so close to winning a third title on three occasions before leaving somewhat acrimoniously. And now Renault are offering him another chance, in what will be an unprecidented third stint with the French manufacturer.
Alonso has retained strong links with Renault management since last leaving the team in 2009, and over the years has stayed in touch and always left the door open to a potential return. But the stars have never aligned, mainly because Renault didn't have a car capable of fighting for the championship.
That remains the case – but this time, it's different. Alonso needs a drive, the new rules in 2022 could shake things up and he's willing to compromise. Talks between him and the French manufacturer became more frequent than a simple catch-up just before Christmas.
Talks between Alonso and Renault became more frequent just before Christmas
When Daniel Ricciardo announced he was off to McLaren for 2021, those talks became more serious – but it is believed Renault weren't throwing all their eggs into one basket, talking to a series of drivers and their managers, including the likes of Valtteri Bottas and Nico Hulkenberg with Sebastian Vettel believed to be of interest, too.
But at the start of this month, talks accelerated. Renault made the decision that Alonso was their man and within the last week, he signed on the dotted line.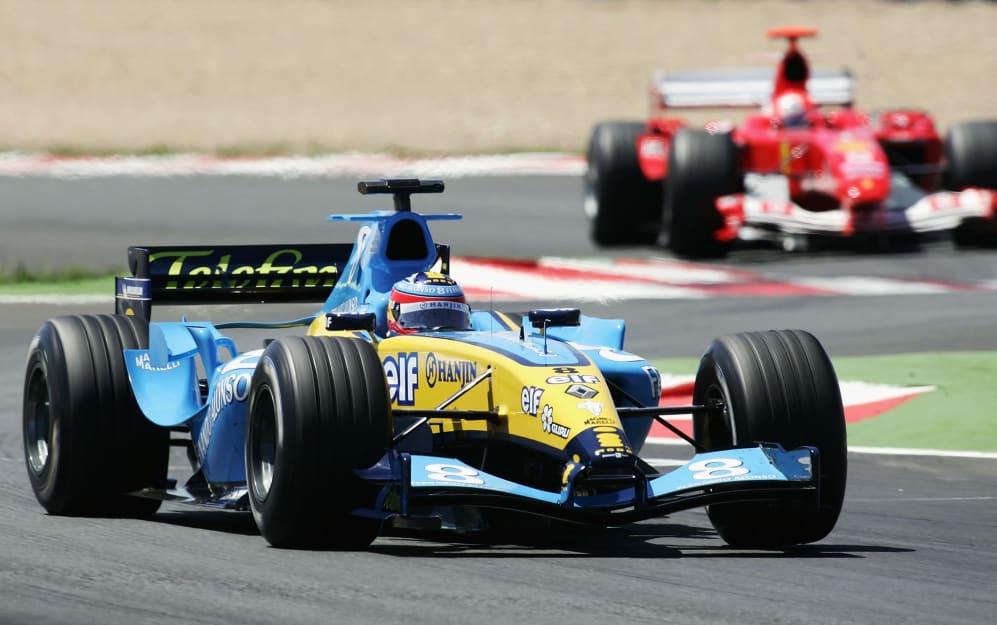 Will it work?
If this relationship had started straight after Alonso departed McLaren, probably not. But things are different now and they are uniting at a time when they both need each other equally. It's similar to when Felipe Massa joined Williams, or Honda joined AlphaTauri. If they were going to do it at all, now is the time.
Renault say he will join from 2021, without revealing the length of the deal. It is believed to be for more than one season, giving Alonso the opportunity to bed in for a year and then work on and race the new generation of F1 cars to be launched for the 2022 F1 campaign. It's also in his interests to deliver, to prove to naysayers that he is indeed one of the greats, even if his stats aren't as strong as many believe they could and should be.
By the end of 2022, he'll be 41 – the same age as former team mate Kimi Raikkonen will be at the end of this campaign – but two years younger than Michael Schumacher was in his final campaign – himself in a second stint – with Mercedes.
He may not have the outright speed that he had early in his career, but there's no doubt he still had ability to challenge at the front when he called it a day at the end of 2018. That tenacious, relentless competitor was still there.
Alonso is a strong character who won't pull any punches – which is what many feel Renault could do with right now
Renault rate his team mate Esteban Ocon, but they appreciate that he is still quite young. What they needed was experience – and Alonso has that in abundance – and a big name after setting the bar high signing Ricciardo.
He knows many inside the team well already, which will aid his integration, has this whole year to get his feet back under the table, and is a strong character who won't pull any punches – which is what many feel Renault could do with right now, having slumped from fourth in 2018 to fifth in 2019.
But in taking on those positive aspects, they know they will have to ride out the potential negative aspects, which will rise to the fore if Renault do not deliver. Alonso won't hold back in his criticism, and that would put pressure on Team Principal Cyril Abiteboul.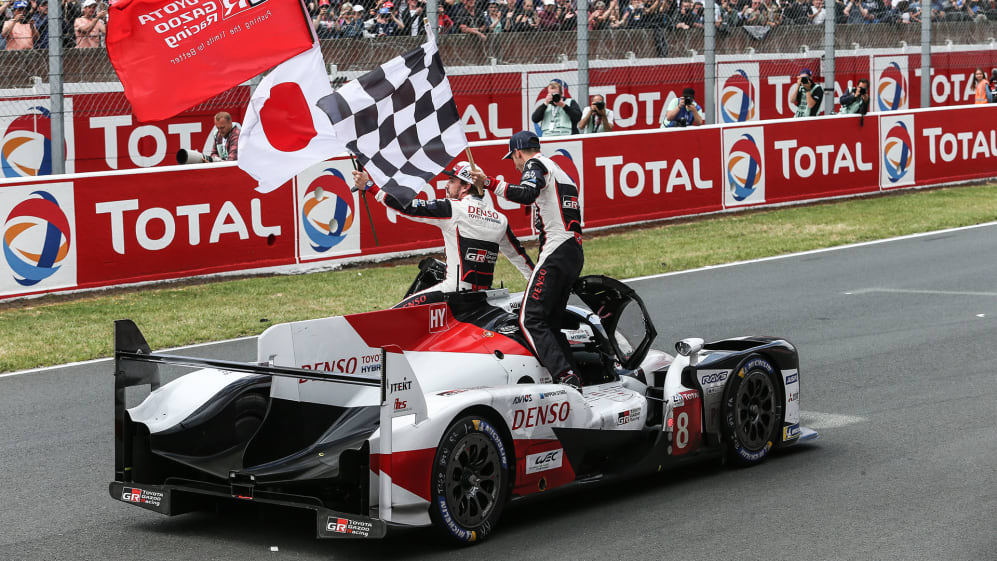 What impact will this have on Ricciardo?
As it stands, there's no plan to put Alonso in a race seat this season and this announcement is not intended to be a sign of Ricciardo getting pushed out early, ahead of his departure to McLaren for next season.
However, it is not outside the realms of possibilities that Alonso will run the car in practice sessions, so he can start to get a feel for the modern day machinery once more, especially as the cars will be fundamentally similar next year.
There's no doubt he'll be pushing to get time in the car, with tests in old-spec cars to get him up to speed a real possibility too.
But for now, the focus is on the fact he has committed to the team for the next couple of years, which will boost the morale of the team who will have taken a hit when Ricciardo decided to leave, and enjoy the fact they have brought one of F1's big names back. They can work out the finer details later.