Feature
ANALYSIS: What the data showed after Ricciardo's 'I'll drive faster' message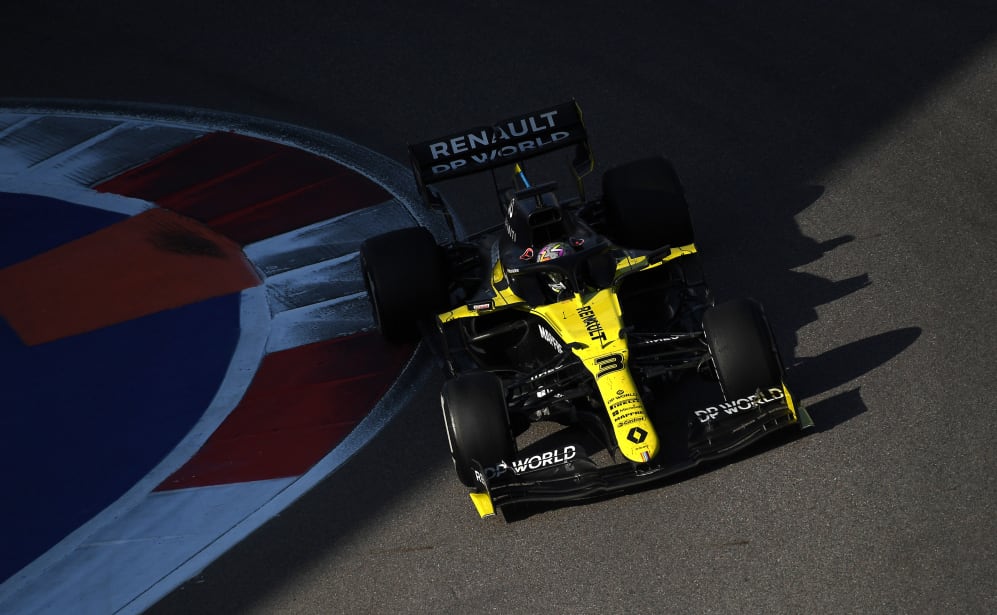 When Daniel Ricciardo was handed a five-second time penalty in the Russian Grand Prix, for failing to return to the track as instructed by the race director after running off the road at Turn 2, his response to his Renault team was immediate: "Okay. I'll drive faster," he said. "That was my bad. I'll make up for it." And as our data shows, the Australian's response was very effective…
Ricciardo was handed the time penalty on Lap 28, after his pit stop had been completed, meaning the time would be added to his overall race time. With Charles Leclerc behind, the Renault driver needed to create a big enough buffer over the Ferrari driver to retain his fifth place after the penalty was applied.
READ MORE: Ocon concedes 'Ricciardo had better pace' after Renault swap drivers on track in Russia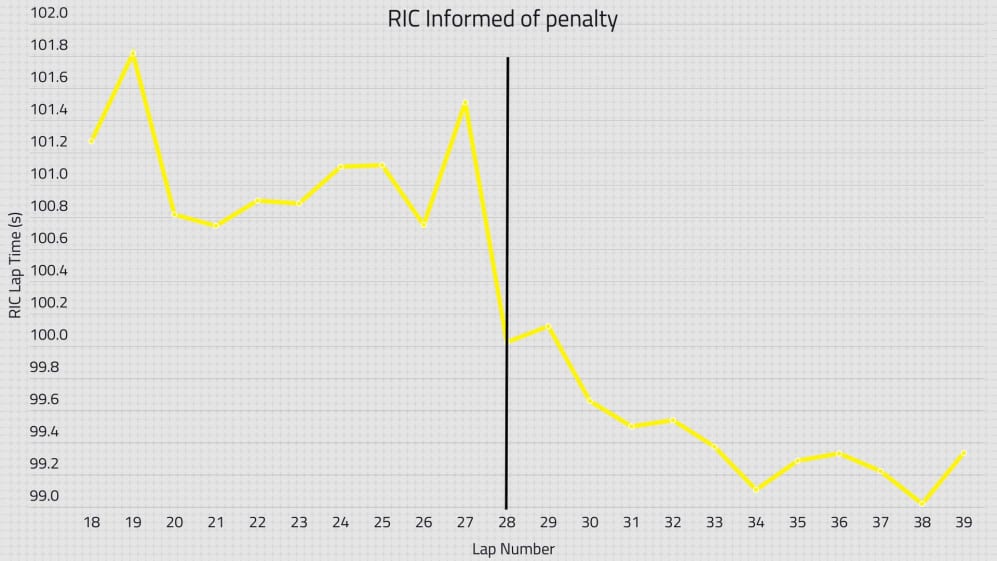 As shown in the graph above, Ricciardo's lap times dropped steadily across the course of the race, as fuel load is used up. But as you can see, once informed of the penalty, his pace increases significantly.
And in the graph below we compare his braking, throttle trace and speed from his fastest lap in the 10 laps before (Lap 21) and after (Lap 38) the penalty was declared.
From the telemetry we can see that in the 10 laps prior to him being given the penalty, Ricciardo spent 52.2% of the lap at full throttle with an average speed of 206 km/h, compared to 57.2% of the lap at full throttle with an average speed of 210 km/h in the 10 laps after being informed of the penalty.
Again, decreasing full load, a rubbered in track and tyres account for some of the differential, but it also speaks to his stated desire to make up for the penalty by driving harder on track, Ricciardo in the end easily having enough in hand to seal fifth place over Leclerc.
"I had moments of certain imperfection," he said after the race, "but then I really think I had moments of, let's say, great recovery.
"So all in all, I'd score the race pretty good. Not perfect, but the important thing was I kept my head on in terms of the penalty. My engineer told me and I said, 'Alright, I'll drive faster.' It's that easy I guess…"