Feature
ANALYSIS: Why Haas split with Schumacher, how Hulkenberg got the nod – and why Steiner isn't worried about tension with Magnussen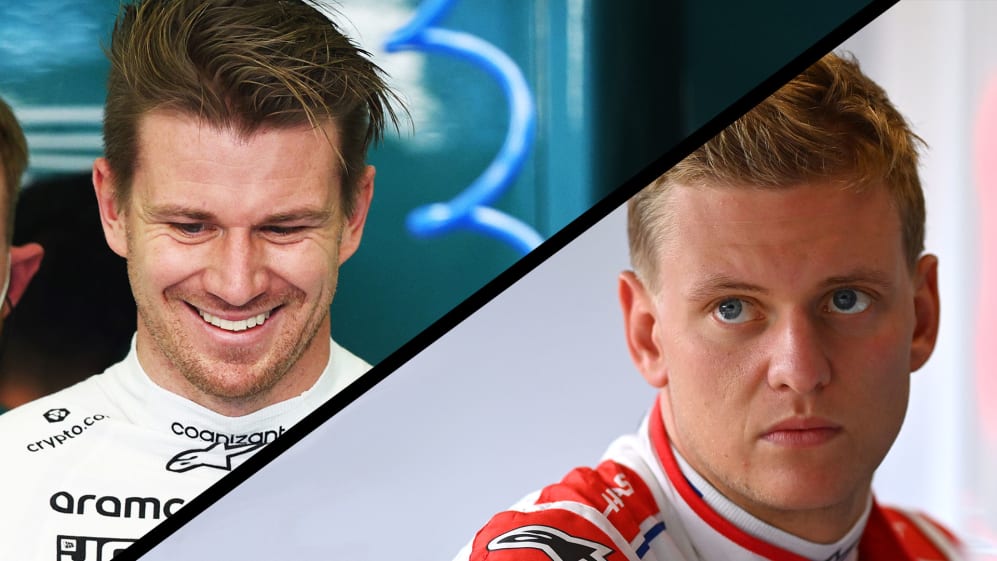 Nico Hulkenberg will make a sensational full-time racing return to Formula 1 in 2023, after Gene Haas and Guenther Steiner gave him the nod to step back behind the wheel in place of Mick Schumacher. F1 Correspondent Lawrence Barretto explains how it all came about…
Why was Schumacher overlooked?
Haas were hoping Schumacher would kick on after his rookie season last year alongside Nikita Mazepin, and deliver a string of consistent performances that would be a match for his more experienced team mate Kevin Magnussen.
However, a series of crashes did some significant damage to the Haas budget and heaped pressure on the German's young shoulders as he struggled for consistency.
A mid-season revival helped his cause, as he followed up his maiden points at Silverstone with a fine sixth place in Austria – a track where Haas have traditionally run well.
READ MORE: Schumacher and Haas to part ways at the end of 2022
In tandem, Schumacher relaxed into life in Formula 1, and that allowed his personality to come out while easing some of the pressure – part of which he carried because of the success of his father Michael.
But while he had more peaks thereafter, the points dried up and the errors crept back in. Haas needed him to score more heavily – but his efforts account for less than a third of the American team's total tally.
With Haas under no pressure from Ferrari to keep the German for next year, not just because he had ended his association with the Italian outfit but because contractually Haas have free choice on their line-up, they gave him time to prove he deserved to stay – but at the same time, Steiner began to look elsewhere.
What attracted Haas to Hulkenberg?
The Haas experiment to run rookies – and take the financial benefits that come with it – is now at an end, with Steiner convinced experience is needed to bring Haas to the next level from next year onwards.
Steiner took several phone calls from drivers interested in the seat and made some approaches himself. I understand he was interested in bringing Alex Albon to the team but the Thai driver was locked in at Williams.
READ MORE: Nico Hulkenberg to make full-time racing return to Formula 1 with Haas in 2023
Daniel Ricciardo was often linked with Haas, given the Australian's high profile in America, but I'm told there were never any serious conversations.
Very quickly, Steiner identified Hulkenberg as the man for the job. The German may have been without a full-time race seat since he left Renault in 2019, but has made five 'super sub' appearances in the following three-year period, all for Racing Point/Aston Martin.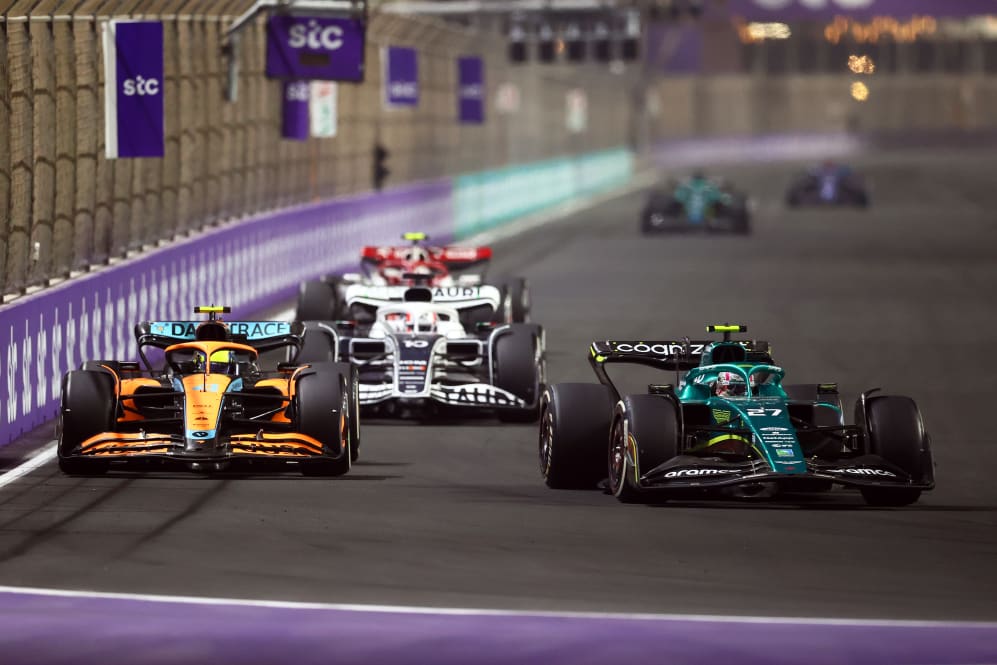 He's had experience of the 2022-spec cars, having driven for Sebastian Vettel in the opening two races of this season, and acquitted himself well.
It was felt Hulkenberg would be a safe pair of hands and a known quantity, who can score consistently when the car is capable. Haas are in a tight fight right now with AlphaTauri for P8, but the reality is they should have scored far more points and been well clear. Hulkenberg, they hope, will help them get the most out of the package.
Should Hulkenberg deliver the goods next year, an extended stay is possible. But if he fails to match Magnussen at the very least, Haas can delve back into a driver market that will potentially have some very tasty options.
What's next for Schumacher?
In recent races, Schumacher realised his chances of holding onto his Haas seat for a third year were looking slim – but he kept his head down and tried to find some rhythm.
His only option for a race seat next year is at Williams, but that relies on their preferred choice Logan Sargeant not securing a top-six finish in the F2 standings (he's currently third) that will yield enough Super Licence points.
F1 EXPLAINED: How does the Super Licence system work – and what does Sargeant need to do to qualify?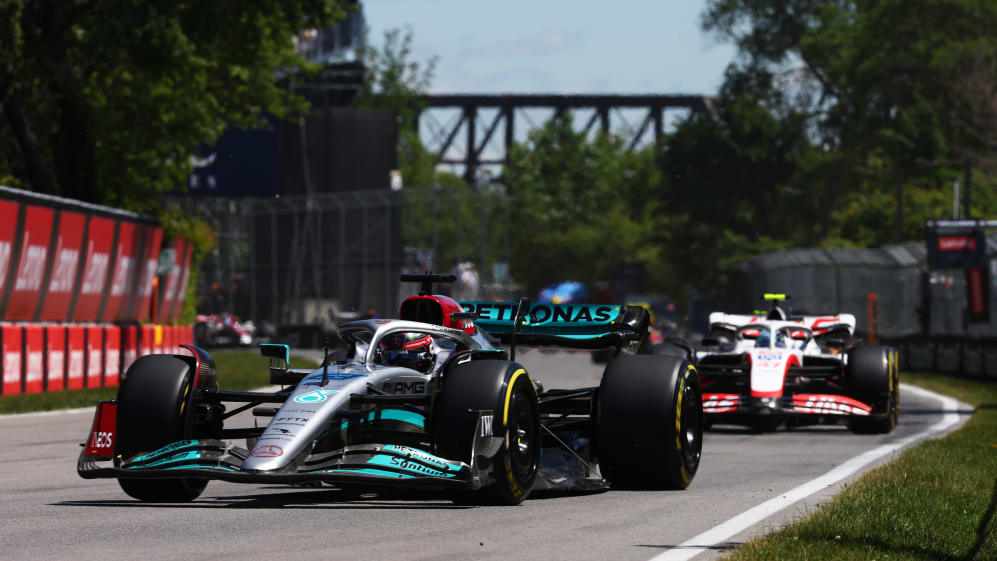 With that in mind, I understand Schumacher and his team have been in talks with Mercedes regarding a reserve role with the outfit where his father completed his F1 career.
Mercedes are in the market for a reserve, with Nyck de Vries joining AlphaTauri as a race driver next year, while Stoffel Vandoorne has joined Aston Martin as their reserve – the post previously held by Hulkenberg.
READ MORE: Vandoorne to join Aston Martin as test and reserve driver for 2023 season
It makes a lot of sense for both to join forces, with Schumacher holding experience of 2022 machinery if he's required to deputise for Lewis Hamilton or George Russell.
Schumacher would get the experience of working with a World Championship-winning team, learning skills that would be invaluable if he can find a way back to the grid in 2024.
Can Magnussen and Hulkenberg bury the hatchet?
Some might question the wisdom of putting Magnussen and Hulkenberg alongside each other, after they had an infamous spat at the 2017 Hungarian Grand Prix when Magnussen pushed Hulkenberg wide.
At the time, Hulkenberg described Magnussen as "the most unsporting driver on the grid" – while the pair also had an infamous media pen run-in following the incident.
However, the two drivers have long since moved on from the contretemps, and have no problem working together next season.
Similarly, it's understood boss Steiner doesn't think it'll be an issue – and that it's not even worth discussing.